Customers being sold loans they can't afford: Westpac worker
Author

Publish Date

Thu, 5 Jul 2018, 6:21AM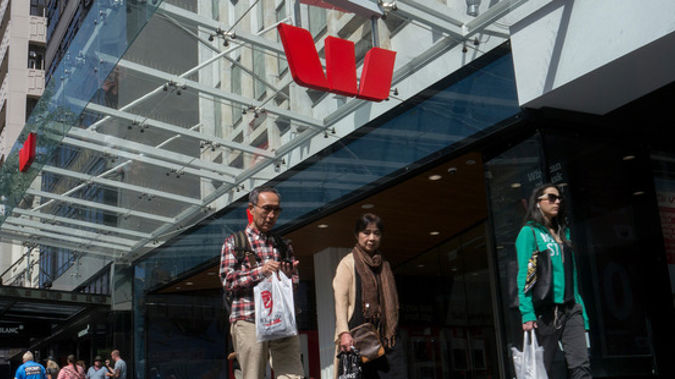 Customers being sold loans they can't afford: Westpac worker
Author

Publish Date

Thu, 5 Jul 2018, 6:21AM
A Westpac bank worker says pressure on staff to sell products means loans are being given to people who can't service them.
The bank strongly rejects the claim and says it has strong credit systems in place to ensure this doesn't happen and the focus for all its employees is to put customers' needs first at all times.
Bank sales incentives have been under the spotlight since last year when a report was released in Australia called the Sedgwick report, which made 21 recommendations urging banks to change their focus from sales to service by 2020.
New Zealand's major banks, which are Australian-owned, promised they would review the report and look at implementing the changes.
But research, released last month by First Union which represents New Zealand bank workers, found pressure on staff to sell products to the public remained the same or higher than it was a year ago despite promised changes by their employers.
A survey of 600 bank worker members found 87 per cent of respondents felt pressure to sell financial products and 92 per cent felt the same or more pressure to sell financial products than they did a year ago.
A long-serving Westpac worker, who contacted the Herald after seeing a story on the research, said her bank had changed the wording from targeting sales to meeting "needs" in September last year but the pressure to sell products had not changed.
The woman, who does not wish to be named for fear of losing her job, said instead of sales, the staff had to meet three "needs" a day and staff were emailed weekly about their progress.
The woman said she had never sold a customer something they could not afford but others had.
"I've seen some dreadful loans that never should have been done. Loans where people go into arrears almost as soon as they get them.
"And it's driven by greed to get that incentive."
At the same time, the woman said the important functions that bank staff performed for customers were not acknowledged in any way if they did not result in a new product being sold.
"I'm talking about sorting out accounts in arrears, and complex lending restructures requested by customers.
"These take literally hours, then we are asked why we have not sold them life insurance."
She said the bank was paying lip service to the Sedgwick Report by maintaining pressure on staff to sell products for which customers may not be able to sustain payments on such as expensive life insurance premiums.
"Many trusting customers are sucked in," she said.
But a spokeswoman for Westpac said customer service representatives or tellers were not incentivised to sell customers products.
"If a customer wishes to know more about a product they are referred to a customer banking consultant to discuss their requirements."

She said customer banking consultants were not required to sell specific products each day but to meet the needs of the customer which could include a customer's request for a new savings account, mortgage, personal loan, or any other banking product they are interested in.
"Sales make up only a fifth of their performance measures."
The spokeswoman said the bank strongly disagreed with the claim that its systems encouraged branch staff to lend irresponsibly.
"Westpac branch staff are trained around their responsible lending obligations, and we have strong credit systems in place to ensure this does not occur."
She said that was supported by data which showed 1.86 per cent of personal lending and 0.49 per cent of mortgage lending was overdue by 30 days or more as of March 31.
"The focus for all employees is to put customer needs first at all times."
When it came to insurance the spokeswoman said affordability was taken into account when selling life insurance.
"We do a full needs analysis for all retail life insurance customers and affordability is a consideration in that process.
"Our Westpac Life insurance termination rates are below the industry average. The reality is customer circumstances can change and they may no longer require the insurance they have chosen to initially take out."
The spokeswoman said it was ahead of the timeline to have the Sedgwick recommendations fully implemented across its network by 2020.
"There is a very high level of commitment to ensuring action is taken on any gaps that may be identified.
"We would encourage any staff who feel they are under pressure to sell to raise the issue with their manager."