'Creepy' and 'disgusting' Fonterra team leader loses job
Author

Publish Date

Fri, 17 Aug 2018, 4:54pm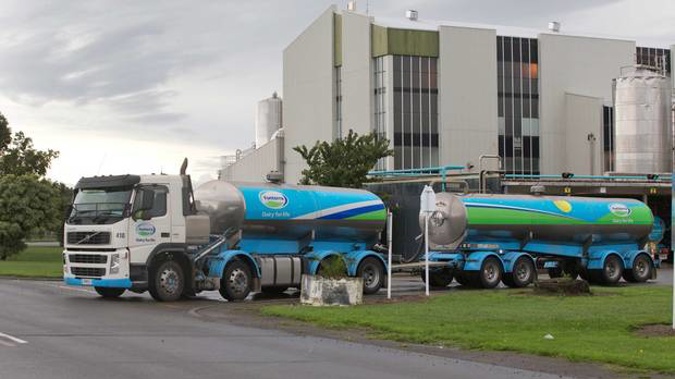 'Creepy' and 'disgusting' Fonterra team leader loses job
Author

Publish Date

Fri, 17 Aug 2018, 4:54pm
A Fonterra team leader described by his colleagues as "creepy" and "disgusting" was sacked after a female co-worker complained about his behaviour.
Nathan Frahm, a shift supervisor near Geraldine, was dismissed by Fonterra for serious misconduct on February 14, 2017, and lost his case for unjustifiable dismissal and reinstatement with the Employment Relations Authority (ERA).
The authority said it was satisfied that Fonterra carried out its investigation and disciplinary processes fairly.
Among alleged incidents, Frahm was accused of unzipping his overalls in front of female staff, making "humiliating" and disparaging remarks and asking for a naked photo.
The first alleged incident took place on October 25, 2016, when a female employee was in the control room with Frahm and another staff member.
The female staff member told the ERA she was not sure if she could take her own water bottle into that area, so asked Frahm if she could.
According to the woman, Frahm responded by saying she could drink out of his as he didn't have germs.
The woman alleged Frahm then told her "you could kiss me on the mouth, I won't use my tongue, my tongue is small anyway and it can go into different places."
Later that day when the pair were in the whey department taking photos of the whey screen, the woman says she told Frahm that she had some photos to show him.
Frahm, she told the ERA, responded by asking her whether it was a picture of her naked.
When she replied no, the woman alleged Frahm asked whether she would like to see him naked and zipped down his overalls.
The woman told the ERA she "got the impression he was pulling down his overalls gesturing to [bare] all".
The following day, Frahm was again accused of behaviour amounting to sexual harassment.
While in the plant, the woman told the ERA that Frahm was telling a group about heat transfer and cooling with the pipes when he said the woman would know about how heat transfer feels because he was "hot" and he could "feel the heat transfer between us".
That day the woman told the ERA she reported what had happened to one of Frahm's managers, Phillip Hammond.
The ERA heard from the woman that Hammond had asked her if she wanted to take it further, to which she says she told him no, but she would let him know if it continued.
Despite no formal complaint being made, Hammond told the ERA he started to investigate further in November after becoming aware of another potential victim, referred to as Ms A.
A Ms B also received inappropriate comments from Frahm, Hammond said.
Ms B had told him of one incident where Frahm allegedly said to her, "I know you want me" and pulled down his overalls zip.
Frahm was suspended on full pay on November 26.
During an interview with Mark Walter, Frahm's manager, Walter told the ERA that Ms A was asked if Frahm ever made comments to her along the lines of "you look better from the back than the front" or "you look good from behind".
Walter said Ms A confirmed it was true and told him it had happened during a firedrill.
Ms A, Walter told the ERA, said she was "very humiliated" by the comments.
Following further investigation, Frahm was given an allegations letter on December 1.
The letter stated that "your behaviour both physical and verbal towards some of the female individuals in the team has been inappropriate, in breach of our policies and potentially constitutes sexual harassment."
The letter outlined the incidents Frahm was alleged to have done.
Frahm responded to the allegations by saying they were malicious and mean-spirited and that he was the subject of a witch-hunt.
After a number of investigations and meetings, Frahm was dismissed.
In a statement, Fonterra said: "We are satisfied with the outcome. Fonterra takes the health, safety and wellbeing of our employees very seriously. We have zero tolerance of behaviour that's inconsistent with our values."