Crackdown on Uber drivers
Author

Publish Date

Fri, 13 May 2016, 8:24am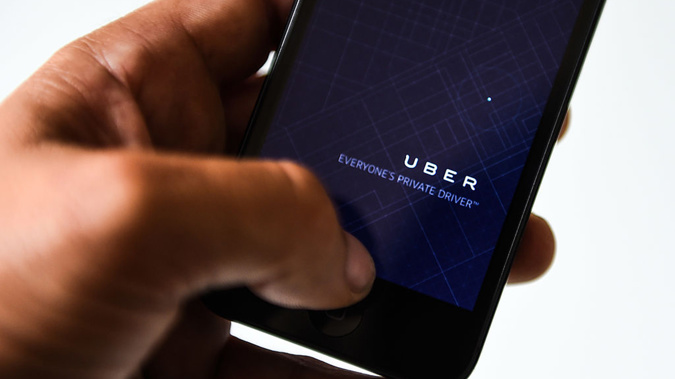 Crackdown on Uber drivers
Author

Publish Date

Fri, 13 May 2016, 8:24am
Transport officials have ordered two Uber drivers off the road and warned others about breaking the law.
They've also issued hundreds of warning letters to drivers thinking of working for Uber while other complaints about the app-based operation are under investigation.
Last month, Uber slashed the cost to become a driver and announced it was now a "ride-share" operation, so its drivers didn't need professional licences.
In response, the New Zealand Transport Agency has sent 296 letters to people considering driving for Uber, reminding them of the penalties for operating passengers services without a special endorsement on their licence and certificate of fitness for vehicles.
Conducting an unlicensed service could see them slapped with a $10,000 fine in court.
On top of that, the Transport Agency has issued 17 official warnings, one infringement notice and ordered two drivers off the road - one for not holding a passenger licence and one on medical grounds.
Nine complaints are under investigation and the process is under way to revoke a passenger licence.
When Uber set up in New Zealand, it initially required its drivers to comply with most of the passenger service regulations, including having the endorsed licence and vehicle certificate.
Unlike taxis, however, its cars didn't use meters for fares, and the Taxi Federation says this makes it an illegal operation.
Federation executive director Tim Reddish said transport officials were taking a "wet bus ticket" approach and he wanted to see Uber drivers face the full force of the law.
"If a taxi driver was out there with no proper licence, he'd face fines of several thousand dollars. It's just unacceptable."
Mr Reddish said the industry was regulated so passengers were safe and he didn't know why Uber drivers not complying with the law were on the road.
An Uber driver, who didn't want to be named in case he was removed from the app, said he was unhappy about the changes Uber had recently made, which effectively meant anyone with a licence and warranted vehicle could drive for the service.
Uber drivers were forming an association to unite over such issues and he agreed with Mr Reddish that drivers brought on board since the change were operating outside the law.
However, he disagreed about that being the case beforehand.
The driver had a passenger-endorsed licence and his vehicle had a certificate, although he admitted Uber had always "technically" operated outside regulation because it didn't use meters.
"I felt pretty good about being an Uber driver before [the change]. It was an enjoyable job."
An NZTA spokesman said allowing drivers to operate a passenger service without the correct licence endorsement and vehicle certificate was illegal, which had been made clear to Uber.
"The Transport Agency has encouraged anyone with concerns or complaints about potentially illegal services to contact us, and we are actively investigating a number of cases."
Prospective drivers had contacted the agency about the legal requirements when carrying passengers, he said.
"We've informed these drivers what is required of them to operate legally and we've explained the possible consequences of driving without an appropriate licence or providing an unlicensed service, which can result in significant fines."
The spokesman said Uber's checks on driver licences before allowing people on the road were less rigorous than the "mandatory background checks and the examination of a range of other risk factors which are carried out by the transport agency" before a passenger-endorsed licence is issued.