Urge to splurge dries out in new card spending data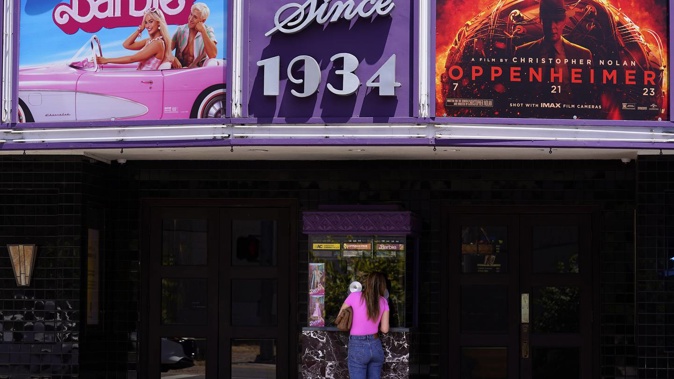 Urge to splurge dries out in new card spending data
Coffee fixes and the 'Barbenheimer' craze shook up the economy even as splurging hit the skids in the September quarter.
Kiwibank's electronic card spend rose just 1.2 per cent in late winter and early spring, down from 4 per cent in the April-June quarter.
But Kiwibank senior economist Mary Jo Vergara said overall spending was still well above pre-Covid levels.
That was partly due to low unemployment supporting household incomes and consumption.
The latest Kiwibank Household Spending Tracker found consumer prices were still rising at an uncomfortably fast pace.
Vergara said Kiwibank had more customers than before. That, combined with an increased preference for contactless payments, could explain the latest spending levels.
"In fact, Kiwis swiped, tapped or inserted their cards fewer times than last quarter," she added.
And compared to a year earlier, the number of transactions grew by just 0.5 per cent.
 "Kiwis are spending more on their cards, but getting less. It's part of the cost of living crisis," Vergara said.
"Household incomes are being squeezed by tight financial conditions. There's little appetite to splurge."
More detail on nationwide inflation is expected this week, with Stats NZ due to release the September food price index on Thursday.
Vergara said the retail sector was feeling gloomy, but new migrants could offer those businesses a lifeline.
Significant changes to the mortgage landscape were also likely to influence spending.
Most Kiwi mortgages had already rolled off the low rates of 2020/21.
But 30 per cent of mortgages nationwide "will soon jump aboard the high rates train", Vergara said.
"Alongside still-high inflation and subdued consumer confidence, there's plenty weighing on household consumption."
All up, annual growth in Kiwibank card spending fell from 10 per cent to just 2.3 per cent in the September quarter.
Pools and pizza ovens now passe?
Card spending on home contents and furnishings had been mediocre lately.
Since September 2022, the average volume of spending in this arena has languished below pre-Covid levels.
"Clearly, the exorbitant demand for all things pools and pizza ovens in 2020 has fizzled," Vergara said.
We're not compelled to stay home so much - and can travel the world again, so the 2020 craze for jacuzzis is drying out. Photo / Getty Images
Meanwhile, the surge in domestic tourism might be done and dusted.
"The volume of spend on hotels and accommodation appears to be flattening. At the same time, the total dollars spent is steadily increasing."
That clearly suggested a rise in prices for key tourist activities.
But there was some possible reason for optimism, Vergara added.
"While domestic tourism may be softening, the return of overseas visitors is boosting demand."
Coffee fixes here to stay
Vergara said demand for "big-ticket retail" was waning, but relatively minor regular treats such as coffee or brunch were proving resilient.
The bank said demand for brunches and coffees was inelastic, or less price-sensitive than many other goods.
And the blockbuster player on the economic landscape was none other than Barbie.
"The intrigue of pink cowboy hats and wide-brim fedoras pulled people out of their pyjamas and back to the cinemas," Vergara said.
"As Barbie and Oppenheimer battled it out for the box office crown, the volume of spend rose an atomic 57 per cent in the first week of the double-feature release."
Despite some of the economic malaise, Vergara said summer could brighten up prospects.
"The upcoming festive season also typically sees a jump in spend, which should help turn frowns upside down."
Take your Radio, Podcasts and Music with you