Carters chasing Bella Vista Homes director Danny Cancian for more than $1m
Author

Publish Date

Sun, 2 Sep 2018, 6:34pm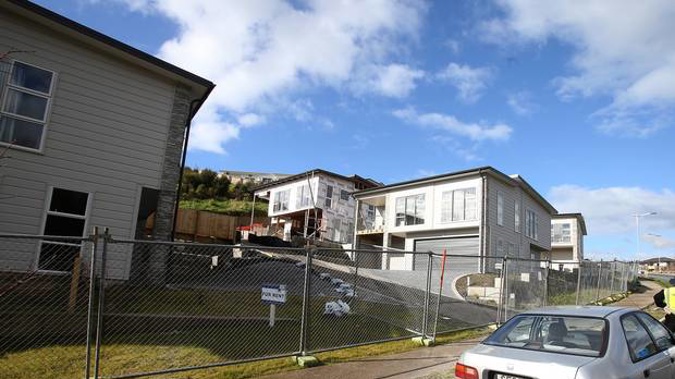 Carters chasing Bella Vista Homes director Danny Cancian for more than $1m
Author

Publish Date

Sun, 2 Sep 2018, 6:34pm
Building supplies firm Carters is chasing Bella Vista Homes director Danny Cancian for more than $1 million it claims it is owed.
Carters has taken Bella Vista, which built and sold leaky houses to first home buyers, to the High Court to seek $1,078,668, which it says it is owed for products supplied to the company over the course of 11 months.
The company claims Bella Vista Homes director Daniel Cancian personally guaranteed the firm would be able to make punctual payment of money owed.
It sought a summary judgment against Cancian, which is a bid to get a result without having to go full trial.
Cancian, on the other hand, claims he entered a deed of guarantee agreement by misrepresentation, and only personally guaranteed $50,000.
Bella Vista Homes went into voluntary liquidation on November 30 last year, leaving unfinished houses and millions of dollars in outstanding debts.
The latest liquidators' report showed Bella Vista Homes had just $28 with which to pay more than $4m to creditors - unless the liquidators could recover money from two former directors and a series of related company transactions.
Carters supplied Bella Vista with building materials up until October 2017.
In 2016, on October 12, Bella Vista and Carters entered into a credit account agreement with a limit of $700,000. On the same day Cancian signed a deed of guarantee which did not have a credit limit clause.
The next day, on the credit account application, there had been a handwritten entry of $50,000 being the "approved credit limit".
In December 2016 both companies entered into a supply agreement with a clause that stated Carters would pay Bella Vista a one-off payment of $10,000.
Cancian claims he thought the money was a new customer "gift" to lock in clients.
Associate Judge Peter Andrew said there was arguable defence of misrepresentation in regards to the $50,000 personal guarantee.
"In my view an arguable defence that Mr Cancian was induced by a representation namely, the limit of $50,000, in entering and signing the guarantee," Andrew said.
"There is clear, documentary evidence that the credit limit was set at $50,000.
"Mr Cancian says that his personal guarantee for Bella Vista's credit facility with Placemakers was limited to $50,000. As an experienced businessman it is plausible he would seek to have the same limit to any personal guarantee."
The judge said there was evidence to suggest Carters was keen to obtain Bella Vista's business.
Associate Judge Andrew, in a decision released publicly this week, dismissed Carters' summary judgment application.
That means a longer hearing will be required if it wishes to pursue the claim.