Business leader Sir John Anderson dies, age 73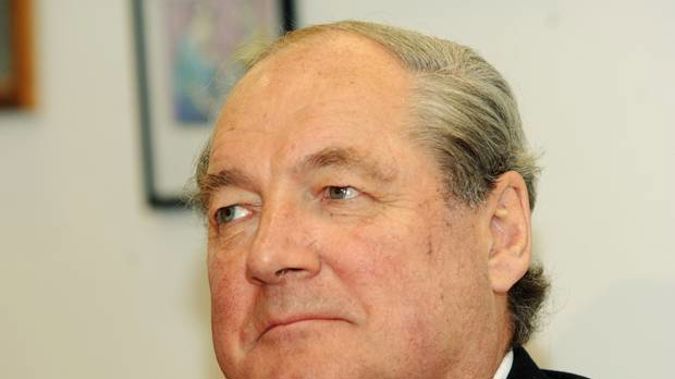 Former banking boss and prominent business leader Sir John Anderson has died of health complications at the age of 73.
The former ANZ National Bank chief executive passed away in his sleep in his Wellington home last night.
He served as the chief executive and director of Southpac - positions which he retained in subsequent mergers with the National Bank in 1989 and the ANZ in 2003, before retiring in 2005.
He was also on the board of NZX-listed NZME before stepping down in December last year.
Anderson led the news organisation through its demerger with APN News & Media.
Michael Boggs, NZME chief executive, paid tribute to Anderson following news of his passing.
"I was lucky enough to work with Sir John Anderson as NZME's Chairman, his calm demure and business experience emanated through every interaction. He was known for his leadership skills and passion for developing talent - I feel privileged to have worked with him," Boggs said.
Anderson was appointed a Knight Commander of the Order of the British Empire for services to business management, banking and the community in the 1995 New Year Honours.
Chapman Tripp consultant Barry Brown once said of Anderson: "There is deep affection for Sir John and deep admiration for the contribution he has made to New Zealand business generally and the wider financial community in particular. He is a true icon."
"He is not man to wear his heart on his sleeve. He is quite private. But we all know that deep down he has a great sense of pride in New Zealand and its people."
While chief executive of the National Bank, Anderson came through the 1987 crash in better health than others.
"He is not afraid to go against the market trend," Brown said.
Anderson was appointed chairman of New Zealand Cricket in 1995.
He was born in Wellington and went to Christ's College and Victoria University of Wellington.
More to come