Burger King ditches Paywave due to 'exorbitant bank charges'
Author

Publish Date

Mon, 2 Jul 2018, 1:18PM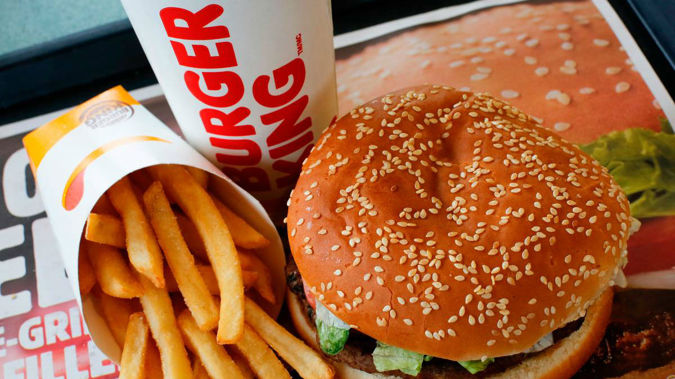 Burger King ditches Paywave due to 'exorbitant bank charges'
Author

Publish Date

Mon, 2 Jul 2018, 1:18PM
Burger King has stopped accepting contactless payment at its stores due to high service charges, which are being attributed to both banks and card companies.
A spokesman for Burger King confirmed the fast-food operator no longer accepted Paywave as a payment option due to the "exorbitant bank charges" and said that it wasn't the only large retailer to have done so.
It would not comment further.
One small retailer told the Herald it cost $23,000 per year to use paywave services.
Greg Harford, general manager of public affairs for Retail NZ, said many large retailers had joined smaller retailers in avoiding switching contactless payment on.
"Merchant service fees in New Zealand are too high," Harford said.
"There's no obvious reason for charges here to be two or three times more than in Australia or the UK."
Research in February revealed the average merchant service fees charged in New Zealand were 1.2 per cent for a contactless debit payment and 1.6 per cent for a credit payment.
In Australia, a contactless debit payment fee is 0.6 per cent, and 0.2 per cent in the UK.
Harford said while the Australian and UK markets had regulated the maximum interchange fees between banks, New Zealand had not.
"Visa and Mastercard have both taken steps in recent months to reduce some interchange rates, but there hasn't been enough time to assess how much the interchange reductions have impacted overall merchant service fees paid by retailers," he said.
"We expect that, even with the changes, rates in New Zealand will still be higher than in Australia and the UK."
A spokesman for the New Zealand Bankers' Association said he could not comment on whether New Zealand banks should be regulated or not.
He said interchange costs formed part of merchant service fees, which varied and were often negotiated between banks and their customers.
Visa New Zealand country manager Marty Kerr said Visa's charges were just a fraction of the fees banks charged merchants to use the payment technology.
"We set one component," Kerr said. "If you're a merchant, say you own a dairy, you'll have a relationship with your bank ... and you'll pay what we call a merchant service fee and interchange is one component of that merchant service fee."
He said banks add additional charges to that including for the technology, bank margins, costs for Paymark usage: "There are a series of costs in there."
A growing expectation
First Retail Group managing director Chris Wilkinson said contactless payment services were expected by consumers.
"It's expected now and it's interesting that businesses that don't have it almost apologetically advertise that they don't with big signs that say 'no contactless'," Wilkinson said. "Acknowledging that 'yes I know everyone is going to expect to flash their cards but they can't'.
"It is becoming expected; it's not a nice-to-have it's a must-have."
Wilkinson said he did not believe Burger King trading would be affected by dropping paywave services.
"The ultimate goal for retailers is to reduce the barriers wherever possible.
"Customers will be frustrated but in terms of goodwill or relationship, I doubt that will have a massive impact."
Wilkinson said he could understand retailers' frustrations with high merchant fees.
"The fees we are paying in New Zealand are some of the highest around the world and the real question is to the credit card companies. New Zealand is an outlier in terms of the fees it is being charged, to businesses and consumers."