Auckland Airport defends $1.8b spending programme
Author

Publish Date

Thu, 26 Oct 2017, 12:53pm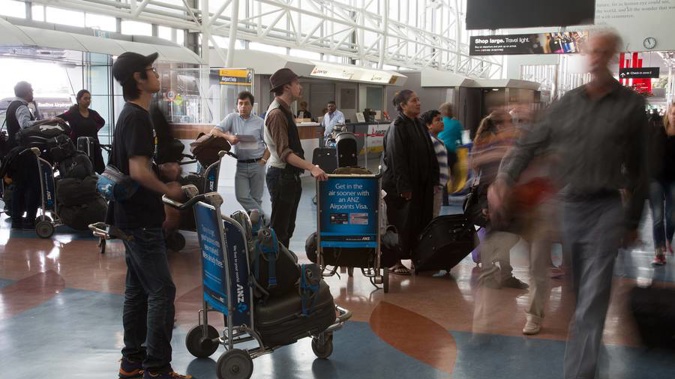 Auckland Airport defends $1.8b spending programme
Author

Publish Date

Thu, 26 Oct 2017, 12:53pm
Auckland International Airport has talked up the "fair balance" it struck in setting out a $1.8 billion infrastructure spending programme which chief executive Adrian Littlewood says is probably the most significant since its original development in the 1960s.
The $1.8b investment in aeronautical infrastructure over the next five years came after a long period where airlines and the wider community were consulted on the airport's future needs and what its operations and pricing priorities should be, Littlewood told shareholders at today's annual meeting in Manukau. Over that period the airport will cut the average annual international passenger charge by 1.7 per cent and hike the equivalent domestic fee by 0.8 per cent to help fund three more contact gates for international aircraft, a new domestic jet terminal, expanded border processing area and public arrivals space, and upgrades to international check-in.
"It is a responsibility to our customers we treat with care, but we are also balancing many other expectations - including those of you, our shareholders, looking for a fair return on a major investment programme," Littlewood said in speech notes published on the stock exchange. "We believe we have struck a fair balance in our investment and pricing decisions for the next five years."
The programme has already been criticised by the airlines' umbrella group - the Board of Airlines Representatives - as only benefiting airport shareholders, something Littlewood has previously played down. More recently the Commerce Commission said it will have a look under the hood of the proposed spending in its semi-regular investigation into how the airport sets its prices to ensure it isn't rorting customers.
Littlewood said the airport was "clearly conscious" of passengers and airlines when setting the programme, and reiterated that in the next five years it will take "significant steps" toward opening a second runway with earthworks scheduled to start in 2020 or 2021.
"It is critical that we maintain a very strong focus on providing the best customer experience that we can during what has been and continues to be a time of significant change," he said.
Chair Henry van der Heyden told shareholders the board tightened oversight of aeronautical pricing during the 2017 financial year, setting up an ad-hoc sub-committee to provide governance oversight over the plan and price changes in 2018-to-2022.
"Our modest price changes for that period and our $2b infrastructure investment plan will deliver significant benefits for passengers," van der Heyden said. "The new pricing and capital expenditure programme balances the needs of passengers, the airport community, the tourism community, our investors and the airlines."
Auckland Airport shares increased 0.4 per cent to $6.35 and have edged up 1.2 per cent so far this year, lagging behind an 18 per cent gain in the benchmark S&P/NZX 50 index.