Ashburton water bottling proposal cancelled for commercial reasons
Author

Publish Date

Mon, 11 Jul 2016, 9:04am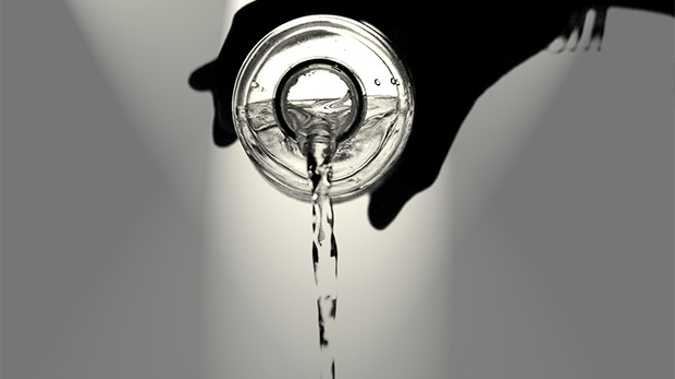 Ashburton water bottling proposal cancelled for commercial reasons
Author

Publish Date

Mon, 11 Jul 2016, 9:04am
UPDATED 5.17PM: The decision to scrap a controversial water taking proposal in Ashburton has been labelled a victory for people power, despite the Ashburton District Council's assurances it was for commercial reasons.
LISTEN ABOVE: Ashburton mayor Angus McKay talks to Larry Williams
NZ Pure Blue applied to the Ashburton District Council to buy 10 hectares of land in the Ashburton Business Centre.  The land comes with a pre-existing consent to take 1.4 billion litres of water each year from its aquifer.
That consent was granted to the council by Environment Canterbury in 2011.
In April, around 200 residents led by Jennifer Branje, spoke out about the proposal as part of a protest to 'Bung the Bore', which marched to the council's offices.
The company had been given until June 30, its second deadline extension, to provide the council with details around how the project would be operated.
"In particular, we wanted confirmation that the plant would be using bottles not water bladders. This was important in relation to concerns raised by our community," Ashburton mayor Angus McKay said in a statement this morning.
A third extension was sought by NZ Pure Blue to September 30, but that was declined, effectively cancelling the Sale and Purchase Agreement.
Mayor McKay told NZME the decision to scrap the proposal was purely commercial.
"Two vital pieces of information have not been delivered by the 30th of June. Council wanted the assurances, they haven't been delivered and council cancelled the deal," said McKay.
However, Brunje said the decision was a clear sign that people power played a significant part in the overturn.
"We see this as a real people-powered victory, and we're just still a bit stunned actually," said Brunje.
She did, however, offer a hint of caution with an eye to the public forum in the council's next meeting on July 28.
"We still have concerns about the consent – what happens to it, will it still exist, can it be transferred and still be used elsewhere."
Green Party water spokesperson Catherine Delahunty said the "backroom deal was flawed", and that the council had not consulted with the local community or Ngai Tahu about the water.
"We're glad that the council has finally seen the light and have backed down from this ridiculous deal," said Delahunty.
"If they have to sell public land, it could at least be for something that is endorsed by and benefits the whole community, not just those who stand to make a quick buck."
Delahunty said flogging water use to the highest bidder was "not a sustainable or even sensible attitude" to take towards water usage.
"Water is like the new oil in this world, water is so essential to the natural environment, but also many commercial users want a free ride and want to take all they can get."
Brunje had a message for people throughout the country who felt they couldn't affect change.
"If you get off your backsides and put a little bit of effort into it – and do your research – you can stop these silly things from happening."
Neither of NZ Pure Blue's directors, John Paynter and Roydon Hartnett, were available for comment.