All systems go: Rocket Lab gears up for launch
Section

Publish Date

Saturday, 23 June 2018, 4:14p.m.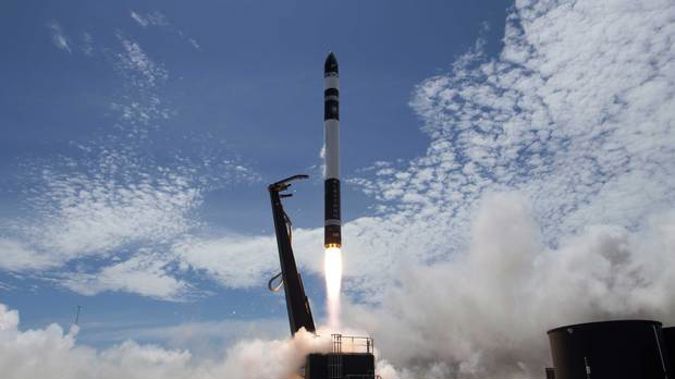 Live webcast will begin approx 20 minutes before target T-0 time.
Rocket Lab stands ready for its first fully-commercial launch from Mahia.
A spokesperson for Rocket Lab said they were targeting a time of no earlier than 2.27pm for the launch of their Electron rocket, named "It's Business Time".
Today marks the first of a 14-day launch window, with daily launch opportunities between 12.30pm and 4.30pm.
"It's Business Time" is Rocket Lab's second orbital mission.
While the temperature will struggle to reach double figures, the conditions remain "promising" for a launch, with wind expected to be around 6km/h.
On Wednesday, a company spokeswoman said "clear skies and a lack of high-altitude wind are ideal launching conditions."
Niwa principal forecasting scientist Chris Brandolino said so far, the weather outlook was "pretty good".
"I don't think they like to have wind changing abruptly as they go vertically up in elevation, wind shear-especially, that's wind speed changing with height, but in principle if I were launching a rocket on Saturday, I would be pretty optimistic. I would say it certainly looks more favourable than unfavourable.
"There's not going to be a lot of wind, the weather looks pretty quiet. The visibility looks really good, in terms of cloud it looks to be a fairly nice day, pretty clear. There's certainly more clear sky than cloud cover.
"They've potentially picked a pretty good day," Brandolino said.
The launch window, originally slated for April 20 to May 3, 2018, was moved after unusual behaviour was identified in a motor controller during a wet dress rehearsal.
The cause of the issue was found and corrective measures put in place.
New customers were added to the original launch manifest, including IRVINE01, an educational payload from the Irvine CubeSat STEM Program (ICSP), and NABEO, a drag sail technology demonstrator designed and built by High Performance Space Structure Systems GmBH.
The new payloads join existing customers, two Lemur-2 satellites from Spire Global and a GeoOptics Inc. satellite by Tyvak NanoSatellite Systems.
The payloads will be launched to a 500km x 250km elliptical orbit at 85 degrees, before being circularised using Rocket Lab's Curie engine powered kick stage.
The Electron rocket has had two successful test flights, one in May last year, and the other in January 2018.