a2 Milk's exclusive deal with Synlait cancelled
Author

Publish Date

Mon, 18 Sep 2023, 2:00PM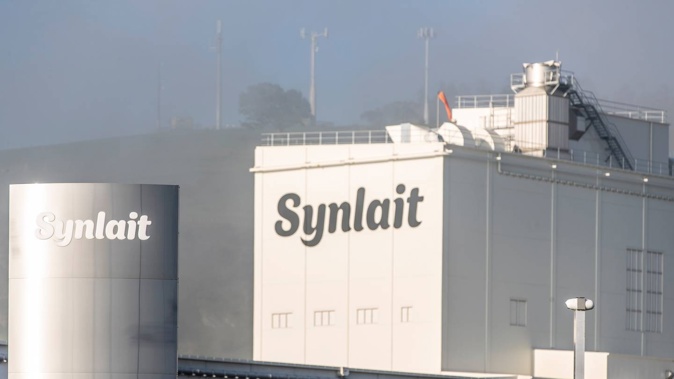 a2 Milk's exclusive deal with Synlait cancelled
Author

Publish Date

Mon, 18 Sep 2023, 2:00PM
A2 Milk has cancelled the exclusive manufacturing supply arrangement it has with infant formula maker Synlait Milk, because it says Synlait has fallen below delivery standards.
The infant milk marketer said it provided Synlait with written notice on Friday cancelling the exclusive manufacturing and supply rights for Synlait in respect of stages 1 to 3 of a2 Milk's current infant milk formula products sold in China, Australia and New Zealand.
Stage 4 infant formula and other a2MC products supplied by Synlait are not subject to exclusivity.
Separately, the NZX's regulatory arm, NZ RegCo, said at Synlait's request it had placed a trading halt on its ordinary shares and bonds, effective from today.
Synlait said trading would go on hold "while it considers new information it has received in relation to a material contract with a third-party customer, and the impact of this information on Synlait".
The trading halt is expected to be lifted either at the release of an announcement by Synlait about the new information, or the market's open on Wednesday, whichever is earlier.
Synlait said it was considering the notice of a2 Milk's cancellation and would respond formally in due course.
In a statement to the NZX, a2 Milk said it gave notice of cancellation of Synlait's exclusive manufacturing and supply rights.
It said this was because Synlait's delivery and performance during 2023 fell below the level required for Synlait to maintain such exclusive rights.
These rights were referenced in a2 Milk's market announcement on April 26, 2023 and were primarily in relation to English label infant formula product.
The manufacturing and supply agreement between Synlait and a2 milk will remain in place notwithstanding removal of exclusivity.
"A2 Milk considers that pricing terms and other key terms of the supply agreement between the parties will continue to apply," a2 added.
"If Synlait disputes the notice, the matter will be resolved through good faith negotiations, followed by confidential binding arbitration as provided for under the dispute resolution provisions of the supply agreement," it said.
A2 Milk owns about 20 per cent of Synlait's shares.
The Mataura Valley Milk facility near Gore. A2 Milk owns 75 per cent of it in partnership with China Animal Husbandry Group, which owns 25 per cent. Photo / Supplied
Cash-strapped Synlait, which owes much of its success to the deal it has with a2 Milk, is in the process of selling its Dairyworks and Talbot Forest Cheese businesses to pay down debt.
The company's result is due on September 25.
Synlait has pinned its hopes on the soon-to-be named mystery customer, which is understood to be US infant formula giant Abbott Health, in order to reduce its reliance on a2 Milk.
Mataura Valley is a purpose-built dairy nutritionals facility situated near Gore, in Southland.
A2 Milk owns 75 per cent of Mataura Valley in partnership with China Animal Husbandry Group, which owns 25 per cent.
"Having regard to the dispute resolution process, product development cycles and the New Zealand dairy season, any positive impact of the removal of Synlait's exclusivity on Mataura Valley utilisation and profitability is not expected to have a material impact in 2024 or 2025," a2 Milk said.
"As previously announced, accelerating Mataura Valley's path to profitability by 2026 or earlier is a strategic priority," it said.
Jamie Gray is an Auckland-based journalist, covering the financial markets and the primary sector. He joined the Herald in 2011.
Take your Radio, Podcasts and Music with you