Two injured after car drives off motorway and into a house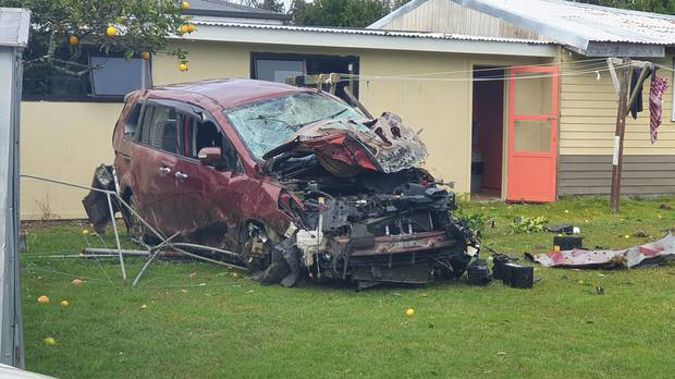 Two injured after car drives off motorway and into a house
Two people have been injured after a car drove off an Auckland motorway and into a house.
Police received a report of a car going off the Southern Motorway, down a bank and into a house on Clayton Ave in Otara, about 9.15am.
St John said three vehicles attended and transported two patients to Middlemore Hospital, one in a serious condition and one with moderate injuries.
A person at the scene said it appeared the car had rolled and caused damage to a trampoline on the property.
Police said the building was undamaged following the crash.
The crash initially closed the East Tamaki on-ramp, but NZTA said it was clear and had re-opened just after 12pm.