Who spilled all the pies? Truck driver spills load in Manukau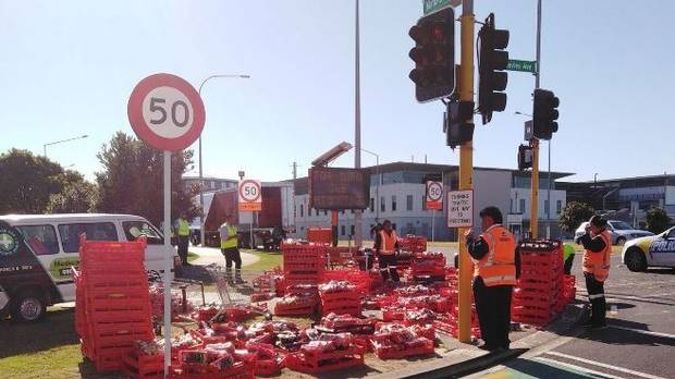 Who spilled all the pies? Truck driver spills load in Manukau
If ever there was an invitation to eat all the pies - this was it.
A truck has spilled its laod of pies across a Manukau road today after rounding a corner.
The spill sent the pastries all over the road near Manukau Station Road.
A post in the Facebook group Manurewa Spread the News shows photos of hundreds, if not thousands, of pies scattered all over the road.
The post reads, "If you can get to Manukau Bus Station asap free pies. Truck's door opened as he was turning the corner. Driver giving them away."
A later comment said the pies were being loaded back into the crates, while workers in hi-visability vests guarded them on the side of the road.