Sudden hailstorm ends Auckland's week of sunshine
Author

Section

Publish Date

Tuesday, 20 November 2018, 2:31p.m.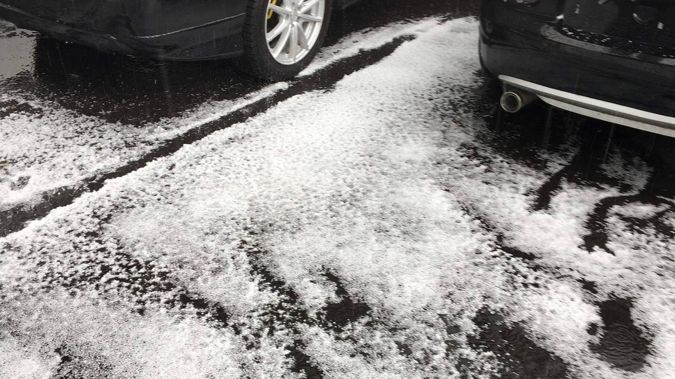 Auckland has been hit by a hail storm just a week after enjoying a string of sunny spring days.
The MetService weather radar showed 6-10mm of hail falling over the inner city, leading residents to immediately take to Twitter to express their shock at the fickle weather.
The sudden storm caused shock on social media. 
Nikki Tolich thought the hail wasn't good form so close to summer.
Ok enough's enough! Hail in Auckland 2 wks before our summer!#Crazyweather#Aucklandspring#storm pic.twitter.com/9NH4iL1apN

— Nikki Tolich (@nikki_tolich) November 19, 2018
Kate Breuer noted Auckland's hail, thunder and lightning was not quite like the conditions she was used to back home in the US.
"It's been years since I last saw hail and I'm excited. Auckland weather reeally is very different from LA weather."
MetService meteorologist Claire Flynn said the hail and thunderstorms were being caused by warm air mixing with a "cold pool" – a big pool of cold air that was sitting over the North Island high in the atmosphere.
She said when the warm air rises from near the earth's surface and hits the cold barrier, it can fall back down as thundery showers and hail.
#hail #Auckland.. what a change of weather.... pic.twitter.com/vbBLcdBfQn

— MAHIR HASSAN SAEED (@mahirhs) November 19, 2018
She said while the recent burst of showers had moved through Waikato towards Taupō, Auckland residents can expect the unsettled weather to continue.
This could mean more hail and thunderstorms today and tomorrow with top temperatures of 16C.
Mahir Hassan Saeed was another shocked by the sudden change in weather as he posted a video of hail falling on traffic.