Sacked Santa seeks legal advice over 'big wrong'
Author

Section

Publish Date

Sunday, 25 November 2018, 10:04AM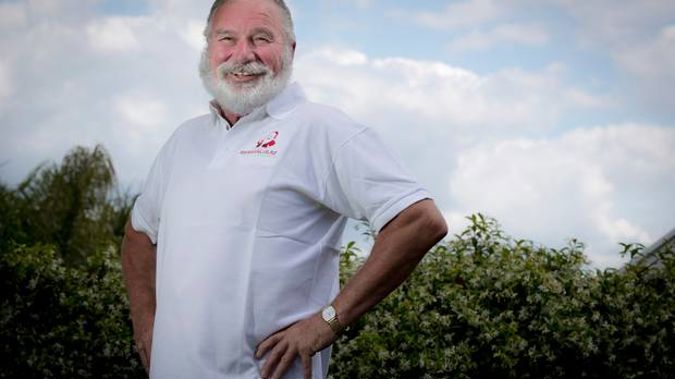 The man who was ditched as the longstanding Santa in Auckland Christmas parade has said he is taking legal advice over a "big wrong" done to him.
Neville Baker told the Herald on Sunday tonight it had been insinuated he was a "pervert".
"Everyone is picking things out and making me to look to be stupid. I'm going to take legal advice right across the board I'm going to address this because there's been a big wrong."
Baker runs MySanta which hires and trains Santas for events. His sacking follows comments he made in last week's Herald on Sunday that he would not hire a female Santa, despite applications from women for the job.
The parade is run by the Auckland Children's Christmas Parade Trust, who sacked Baker after his comments. 
Trust chairman Michael Barnett said he objected to the description of Baker having been "sacked".
"We changed the supplier, it's not like we sacked someone or fired someone, we simply changed the supplier. It's considerably different, one suggests there is an employment relationship between two people, we did not employ him — that's a contractor."
A Herald online poll of 34,000 readers yesterday found 90 per cent believed Baker should not have been removed. Nearly 2000 people also took to the Herald's Facebook page to comment on Farmers' decision, with the vast majority critical.
Baker said he was Santa at an event in Hamilton today.
"I can show you today thousands of emails of support. Today I walked into an event and people clapped and they said 'Good on you, keep your head up you're doing a fantastic job that's why we have got you back'.
"All the people I know say 'They've got the wrong person, that's not who you are'.
"That's not Santa, and that's not Neville Baker. All my girls today say 'What are they doing this for? We wouldn't still be working for you for four or five years if this is who you are'."
Baker said he wife "was upset over this". He would still be attending tomorrow's parade, which travels down Queen St, along with 250,000 other Aucklanders but clarified he would not be "suiting up" as Santa.
Baker has been the man behind the beard on the main float in the parade for the past five years.
The organiser of the Onehunga Christmas Parade organiser, which was cancelled today due to bad weather, said she had "never thought about" whether she would hire a female Santa but concluded it was unlikely.
"I think I would look at alternatives rather than look at a female Santa," Amanda Wellgreen said.
Barnett said on Friday they objected to comments he made such as "you can't have a Santa with boobs" and that he employs women as Santa's Little Helpers who "wear a little skirt and top".
Barnett said Baker's comments "did not sound like the values of a family parade".
"We chose to use a different agency. Santa is alive and well," Barnett said.
It is understood the new Santa on the Farmers parade will still be a man but it is unclear who the new Santa recruitment service used is.
With rain forecast tomorrow, the parade may be postponed to Sunday, December 2. A radio announcement will be made on The Hits at 10am.
Farmers has been sponsoring the parade since 1934 as a gift to the children of Auckland.
Howick Local Board chairman David Collings chimed in, slamming the move as "ridiculous".
"Farmers are getting a bit too PC for my liking," Collings wrote on Facebook.
An earlier version of this story indicated that Farmers dropped its longstanding Santa for its Christmas parade. This was incorrect. Farmers is the naming rights sponsor of the parade. Employment decisions are made by the Auckland Children's Christmas Parade Trust. We apologise to Farmers for the error.