Rainbow Charitable Trust withdraws donation for Auckland Pride Parade
Author

Publish Date

Tue, 20 Nov 2018, 2:37PM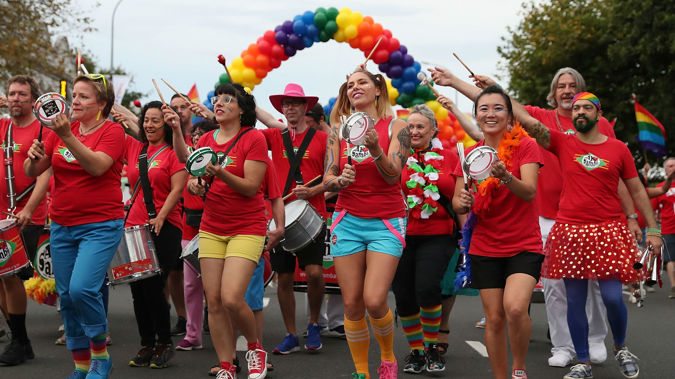 Rainbow Charitable Trust withdraws donation for Auckland Pride Parade
Author

Publish Date

Tue, 20 Nov 2018, 2:37PM
The backlash to Auckland Pride's police stance continues: this time, it's hitting their pockets.
Rainbow New Zealand Charitable Trust has withdrawn a $10,000 donation that was set to go to the parade.
Trust chair Gresham Bradley says it's highly regrettable, but they could not support the parade after it banned uniformed police.
Bradley is a former co-chair of Auckland Pride and says it goes against the Trust's key purpose - building strength through diversity within the rainbow community.
He says they want to support Pride, but can't at this stage.
"This decision appears to run counter to the vast majority of the community's wishes, and denies the whole principles of inclusion and diversity on which Pride was founded."
A second board member has also resigned over the decision.
Verity George quit last night, following former treasurer Matt Jackson out the door.
George says she was in turmoil over the decision, and says the concerns raised about a police presence are valid.
But she hoped there could be a different way to address those concerns such as getting the group to meet with police, rather than making such a public statement.
"I suppose I'm more passionate about us having fun, and Pride started as a celebration and to do with our visibility, and it's just a shame that it's been hijacked."