Papatoetoe bus tragedy intersection's design 'horrible', says senior traffic engineer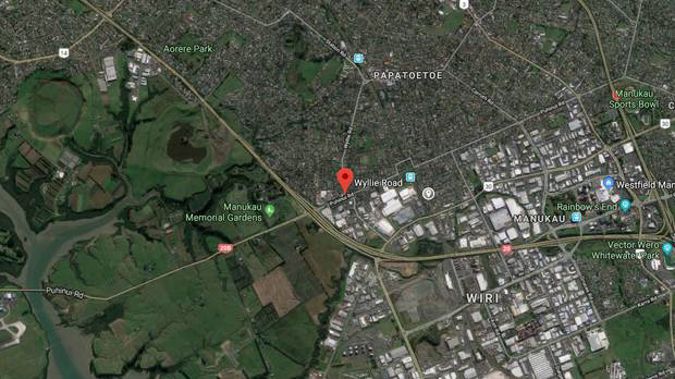 The intersection where two men were hit and killed by a bus has been described as badly designed by a senior traffic engineer.
Taylor Charles King, 23, and 34-year-old Jeremy Tokotai Kaukasi were hit at the intersection of Puhinui Rd and Wyllie Rd on Saturday night. They died at the scene.
Glen Koorey, who is a specialist in road safety, could immediately see how a fatal crash occurred at the "horrible" intersection.

The busy intersection that involves a high-speed corner, slip lane and pedestrian crossing. Photo (Jason/ Oxenham)
He said the high-speed corner was a hazard in itself, this was then combined with a pedestrian crossing that goes right across a slip lane.
A slip lane is used for efficiency so traffic doesn't have to wait for a signal.
"Cars think they can just keep going. Pedestrians think they can keep going as well
"When I saw that photo I just thought that [the intersection] doesn't help, regardless of who is at fault [for the crash]."
People laid flowers at the scene of the accident that caused the deaths of two pedestrians. (Photo / Jason Oxenham)
To improve the safety of the intersection Koorey would square off the corner so cars were forced to slow down. This could be done by extending the kerb or add vertical posts and repainting.
"That should improve the driver's chance of reacting to pedestrians."
Koorey believed the crash could be symptomatic of the problem New Zealand has with pedestrian safety. He said we don't have a good track record.