Ngati Whatua Orakei to buy Housing NZ land
Author

Section

Publish Date

Thursday, 30 November 2017, 5:41p.m.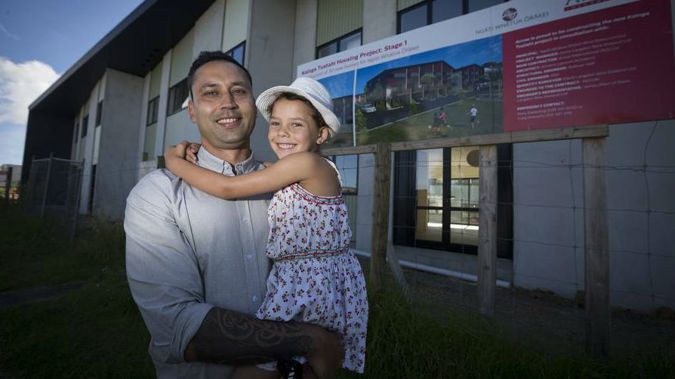 Auckland-based hapu Ngati Whatua Orakei has signed a deal with Housing New Zealand to buy five blocks of land near the Orakei marae, with the first going for $16.5 million.

The deal will see five tranches of land along the ridge sold to Ngati Whatua Orakei between now and 2021, the group said in a statement.

The first block, on the corner of Hawaiki and Kupe Streets, is 0.7 hectares.

Spokesperson Ngarimu Blair, who is a board member of the hapu's commercial arm Whai Rawa, said the deal was a breakthrough and the land was important to the hapu as the original occupants of Tamaki Makaurau.

Whai Rawa had $888.6m in investment property in the financial year to June 30, 2016, the latest it has reported on.

It's aiming for an investment portfolio worth over $1 billion by 2020.

The group built 30 affordable, medium-density houses on the Orakei ridge-top within its Kainga Tuatahi communal housing scheme, and owns former HNZ units in Orakei, which it rents out.

"We have worked collaboratively with Housing New Zealand to reach a commercial agreement that gives us access to their land on the Kupe Street ridge," Mr Blair said.

He said the hapu was working on a long-term development plan for all its Orakei land holdings, of which this land will be part, but has no immediate plans to redevelop the sites.

"Whatever we decide to do with these sites should allow us to maximise the land value which in turn will be used to build on and develop innovative initiatives for whanau and whanau housing opportunities on the papakainga," he said.

The second tranche of property will be exchanged mid-2018 at a price yet to be negotiated.

Housing New Zealand general manager asset development Patrick Dougherty said the land values will vary up to 2021 "depending on factors such as the size of the sites and the market conditions at the time".