'Unbelievable': Auckland mayor slams store manager who told new Covid case to turn up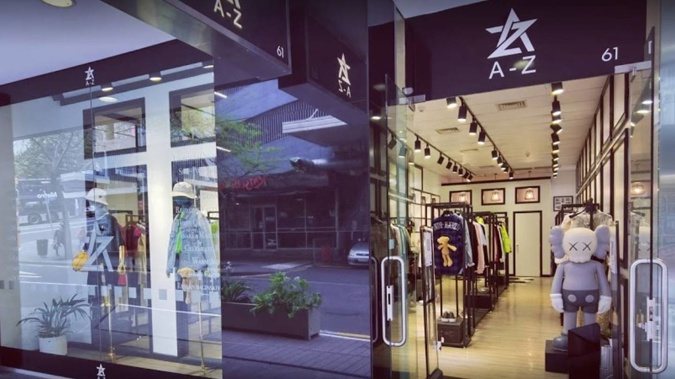 'Unbelievable': Auckland mayor slams store manager who told new Covid case to turn up
A woman at the centre of the new Covid outbreak tried to phone in sick to her job at an Auckland CBD store but ended up coming in and wearing a mask.
The woman, aged in her 20s, worked at A-Z Collections in High St in a role serving customers.
The situation has been criticised by Auckland Mayor Phil Goff, who says he is frustrated and disappointed by the incident.
It has led to a call for Auckland CBD employees to work from home tomorrow.
The woman became symptomatic on Monday, and was tested on Tuesday.
But despite receiving advice to isolate, she talked to her manager, and went to work on Wednesday, wearing a mask.
Goff told NewstalkZB it was a big problem and the worst thing that could've happened.
He said Auckland could beat Covid again, but Aucklanders needed to follow the rules, and work collectively.
The mayor also told RNZ "it is not great news".
"The worst thing that happened in this case is the woman having been told to isolate, then told by a store manager to come into work. That is frankly unbelievable.
"I just can not understand that. It defies common sense. There is a lesson in that, and you think that is a lesson people didn't need to learn."
Earlier, health bosses said people who work in downtown Auckland are being asked to do their jobs from home if possible tomorrow.
Director of public health Caroline McElnay said there has been a detailed interview with the confirmed case.
The woman is in a customer-facing role in their job at A-Z Collections on Auckland's High St, McElnay said.
She called in sick to work after being told to isolate but after a conversation with her manager went to work and wore a mask.
The woman's three close contacts are colleagues and friends and are being moved to a border hotel. They are all reported to be feeling well.
The woman also took a number of "very short" Uber trips to work and drivers are being contacted and asked to isolate.
The woman's movements have been released.
These include:
Smith and Caughey's on Queen St on Saturday November 7 (3.50–6pm).
Red Pig Restaurant, Kitchener St on Saturday November 7 (6-8.30pm)
Takeaways from Starbucks Queen St and from Sunnytown Restaurant on Sunday November 8 (11.30-11.45am).
Takeaways from The Gateau House on Queen St on Sunday November 8 (6.40-6.50pm)
Takeaways from Starbucks Queen St and from Sunnytown Restaurant, Lorne St, on Monday November 9 (11.31-11.40am)
Anyone in the Auckland area and anyone throughout New Zealand should stay home if they have cold and flu symptoms, she said.
Out of an abundance of caution, Aucklanders who work in the CBD should work from home tomorrow, said McElnay, and if you have to go into that area you should wear a mask.
The woman's swab is being processed overnight for genome sequencing and has been received by ESR.
An incident involving a fire alarm - where people in managed isolation mingled with apartment guests where the woman lives - is not likely to be a source of infection for the case as it was at 8pm on Monday night.=