More Queensland fruit fly larvae found
Author

Publish Date

Tue, 10 Mar 2015, 5:09AM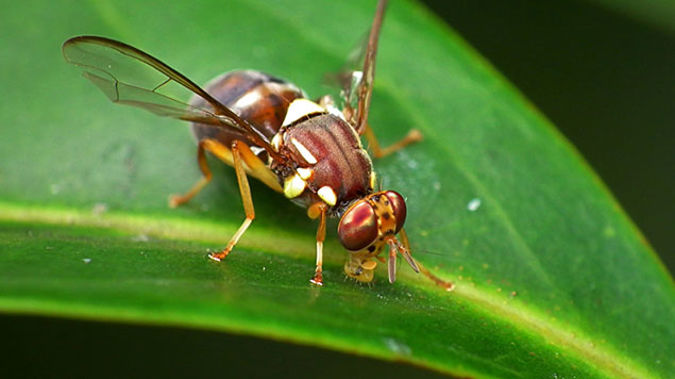 More Queensland fruit fly larvae found
Author

Publish Date

Tue, 10 Mar 2015, 5:09AM
There is more hard work ahead for Ministry for Primary Industries officials trying to contain Auckland's fruit fly outbreak.
Fourteen adult fruit flies have been discovered in Grey Lynn over the past few weeks and officials have detected more larvae over the last few days.
Horticulture New Zealand chief executive Peter Silcock says it's critical the entire population is destroyed.
"We need to demonstrate to our trading partners that we don't have this pest anymore and that will take some time."
An end to Auckland's fruit fly scare could be several months away.
Peter Silcock says there is still a risk it could spread and people can't be complacent.
"It's something we don't want in the commercial industry and backyards so we're just looking for ongoing cooperation from residents."
Optimism from growers
Growers remain confident the Queensland fruit fly outbreak in Grey Lynn won't spread to their orchards.
MPI officials have fond 14 adult fruit flies over the past three weeks and have detected more larvae over the last few days.
But Pipfruit New Zealand chief executive Allan Pollard says the discoveries are in a small controlled area.
"The fact that the finds to date have all been in the same location indicates that it's a small localised population."
Allan Pollard says having the outbreak contained to central Auckland is a positive sign.
"Certainly from the pipfruit industry's point of view it's a long way from our growing regions and the city is a natural barrier."