Grandmother's rage after Lime rider knocks over disabled grandson
Author

Publish Date

Mon, 28 Jan 2019, 3:57PM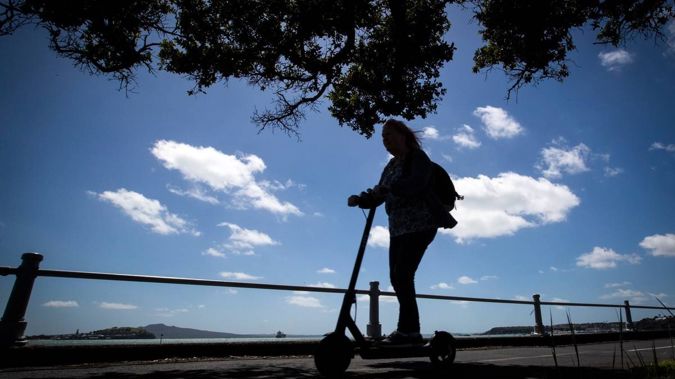 Grandmother's rage after Lime rider knocks over disabled grandson
Author

Publish Date

Mon, 28 Jan 2019, 3:57PM
An Auckland grandmother is angry and upset after her grandson was bowled over by a kid on a Lime scooter.
Anita says her eight-year-old grandson, who has spina bifida, was bravely walking in a Botany Downs park on Saturday when he was knocked to the ground.
She says the young boy responsible just got back on the scooter and sped off.
Anita says what makes her  blood boil the most is the reaction of the scooter rider's parents.
"I turned around and they were like thirty feet from me, and they both just grinned, and that was it." 
She says their reaction left her so angry that she would've "gone up and screamed at them" if the children hadn't been there.
Anita says her grandson is okay, coming out from the incident with only a scraped keen, but the incident has given him a fright.  
"Something like that could easily have put him off wanting to walk."
She says her grandson is a brave boy who has been through so much, including about 40 surgeries, and has beaten all the odds. 
Anita says there should be special lanes for e-scooter riders.
"It could've been a two-year-old child. It could have been and old person. It could've been me. They're dangerous."
She called the council to report the incident, and says she was simply told "'what do you want us to do?'"