Controversial tree move gets underway
Author

Publish Date

Mon, 15 Jan 2018, 12:13pm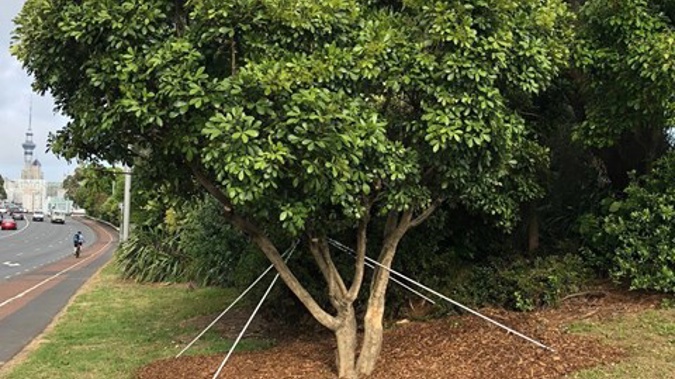 Controversial tree move gets underway
Author

Publish Date

Mon, 15 Jan 2018, 12:13pm
A tree conservation organisation said 14 native trees that are being moved in downtown Auckland to make way for a cycleway will be better off elsewhere.
Two protestors are occupying part of a median strip in Quay Street, from where the trees are being transplanted.
Tree Council chair Sean Freeman said they have very little space where they are now because the road goes underneath them.
He said they're effectively pot plants.
"And to maintain clearance on the road, they're going to need to be cut considerably on both years almost every year. Never be able to achieve the type of growth we know pohutukawa's can achieve."
The trees are being moved to other places around the city, including Teal Park on the waterfront.
One of the protesters, Lisa Prager, wants the trees to stay in the median strip to help with oxygen flow.
She posted a video on Facebook showing one of their signs had been slashed as well as the tent they had been staying in.