Cleaning illegally dumped rubbish is costing Auckland ratepayers a pretty penny
Author

Publish Date

Wed, 13 Oct 2021, 7:49AM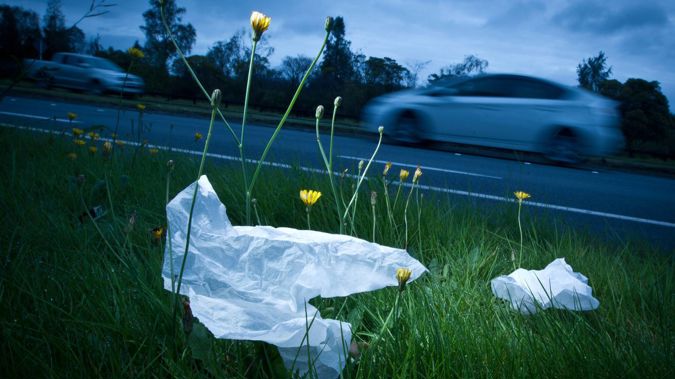 Cleaning illegally dumped rubbish is costing Auckland ratepayers a pretty penny
Author

Publish Date

Wed, 13 Oct 2021, 7:49AM
Cleaning up illegally dumped rubbish is costing Auckland ratepayers a pretty penny, but the nationwide cost of the problem is unclear. 
Data released by Auckland Council shows it's spent just over two million dollars in each of the past two financial years cleaning up tonnes of illegally dumped rubbish in the city. 
In the 2019/2020 year it spent $2,155,520 collecting, removing and disposing of 1492 tonnes of fly-tipped rubbish. In 2020/2021 the council spent $2,112,233 on 1336 tonnes of dumped rubbish. 
Auckland Council Senior Waste Advisor Jan Eckersley says it's not just a financial problem, but also an environmental problem, an eyesore and a health a safety issue. 
"It's unfair the population of Auckland as whole are copping the cost for what a few people are doing wrong." 
She says there's a range of things which get dumped. 
"We find bags of household waste, furniture, green waste, mulch, tyres - all that sort of stuff gets dumped." 
She says a large proportion of what's dumped is dumped on the roadside, but the much more expensive items to recover and dispose of is the stuff dumped down banks. 
"Because we have to get specialists in to shift that, so we have to employ abseilers - and that adds considerably to the cost of removal." 
In our other main centres - Christchurch City Council was unable to differentiate illegally dumped rubbish costs from litter bin costs, while Wellington City Council's costs also fall into lump sum activities - but they estimated the cost of removing illegally dumped rubbish is up to $250,000 annually. 
They're not alone - Keep New Zealand Beautiful CEO Heather Saunderson says they did a comprehensive council policy review last year. 
"We met with over half the councils in New Zealand, and less than four percent were able to tell us what their actual spend was on litter and illegal dumping." 
She says it's due in large part to the various contracts they have for parks and recreation, street sweeping and cleaners. 
Saunderson says they'll be working with councils over the next 18 months on illegal dumping strategies. 
She says once councils have that information, they could use it to show their communities how much they've spent on cleaning up illegally dumped rubbish - and what they could have spent it on instead. 
Saunderson says illegal dumping is becoming more of an issue. 
"I think with the waste levy increase expanding over the next several years, that's probably only going to become more forefront. 
She says they're focused on education and behaviour change as ways to stop people from dumping. 
"In terms of getting people to stop, I think they need to understand the environmental impact. 
Saunderson says enforcement is also a key component. 
"The current Litter Act does make it more onerous for councils to pursue enforcing - but I know the Ministry for Environment is currently reviewing the Litter Act of 1979 and have been for the past 12 months, so I anticipate that's going to change, and councils will likely be given more leeway to pursue enforcement." 
Eckersley says prior to the Covid-19 pandemic the council was issuing over 300 fines a year - of up to $400. 
She says the more extreme cases - particularly the commercial cases, when it's happening on a repeated basis, get taken to court. 
Eckersley says there's a spike in the number of jobs and tonnages collected in January - and then a smaller spike in May. 
"I think the January one seems to be related to Christmas, people get lots of new stuff, are out socialising more and generally generating more rubbish. 
"When they get new stuff, they have old stuff to get rid of, and that's not something that's always factored in when people purchase new items." 
She says Christmas is always a good time to have a good clear out - which is another contributing factor. 
Eckersley's got a message to people who dump their rubbish: "You're putting the cost on your friends, your neighbour, your mates and that's really unfair.
"You're putting the cost onto the environment, and it degrades our environment and gets into our streams and waterways." 
She wants people to understand their waste is their responsibility. 
"If you do buy something new, it might be that you're replacing something old. So, it's up to you to work out how to get rid of that old item in a way that's responsible. 
"It might be that you take it to a transfer station or to a community recycling centre, and sometimes there will be a cost involved, and that's not a cost that anybody else should bear."