CEO defends staffers overseas
Author

Publish Date

Tue, 2 Jun 2015, 6:07PM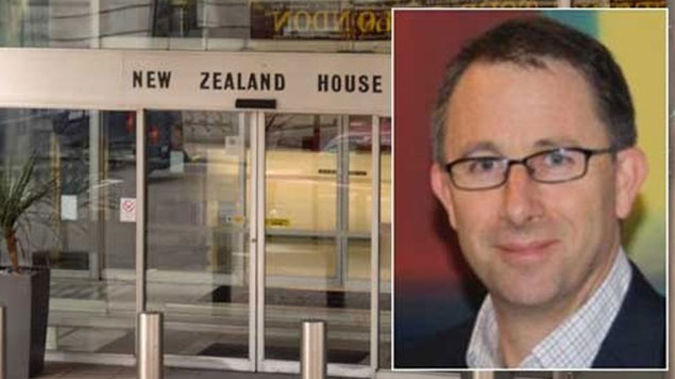 CEO defends staffers overseas
Author

Publish Date

Tue, 2 Jun 2015, 6:07PM
The head of Auckland's tourism and economic development body has admitted the organisation should have been more open about ratepayer-funded appointments to overseas positions.
Over the weekend, the New Zealand Herald revealed that Auckland Tourism, Events and Economic Development created a contract in London for executive Grant Jenkins, at a cost to ratepayers of more than $230,000.
The body's chief executive Brett O'Riley says while the posting wasn't deliberately kept secret, he concedes it should have been better publicised.
"Certainly if we had known there would be this much of a firestorm we might have announced it," he says.
"In hindsight we could have been more explicit about the way we deal with this London opportunity and I accept that."
But Mr O'Riley believes that $230,000 figure is misleading because Mr Jenkins has not been replaced since moving, and his $196,000 salary would have to be paid even if he hadn't headed to the UK.
" The only extra costs to us are the costs of having him housed at Tourism New Zealand and the contribution we made towards his relocation costs," he says - a figure of around $34,000.
Mr O'Riley contends setting up Mr Jenkins in the role for $34,000 is cost-effective for Auckland's ratepayers.
"Compared to recruiting someone who was inexperienced, the cost of that recruitment, sending people to the UK to manage that and then having to orientate them across our strategy [...] using someone like Grant was a much more cost effective option and I stand by that decision."
He's standing by the 12-month long appointment of Mr Jenkins, which was made in October and will be reviewed in June.
He says the the position, created to try and coax people to New Zealand to patch an 8500 shortage of skilled workers and also lure investors, is already proving beneficial.
"We've got one of those major investors in town in the next two weeks," he says.
"They're interested in a number of opportunities in Auckland including housing."
He's hopeful the unnamed company will chip in with some of the $30 billion the city needs in infrastructure investment over the next 20 years.
"It's really important that we're aggressively out there seeking investors of this quality who are experienced at managing these very large projects," says Mr O'Riley.
ATEED say two other appointments - Pam Ford in Los Angeles and a Melbourne-based staffer focused on the convention centre industry, are not as costly.
Ms Ford is contracted through the Ministry of Foreign Affairs and Trade with ATEED paying 5 percent of the total cost, and the Melbourne staffer is contracted through an external agency.
Mr O'Riley also denies reports by the New Zealand Herald the organisation is looking to create a fourth position in China.
"At this stage we have no plans to have a permanent position, or even a part-time position, in China."