Calls to boycott Auckland Pride Parade over police uniform ban
Author

Publish Date

Mon, 12 Nov 2018, 3:22PM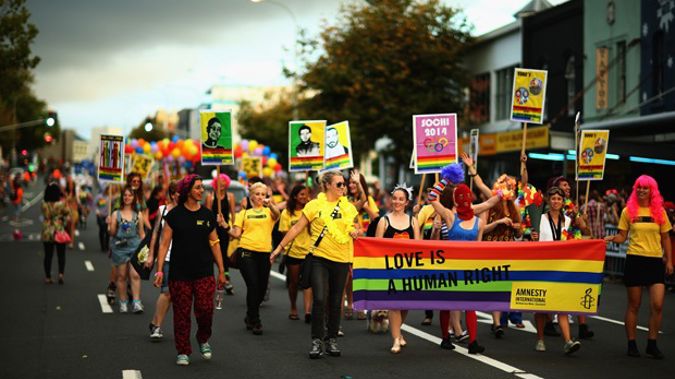 Calls to boycott Auckland Pride Parade over police uniform ban
Author

Publish Date

Mon, 12 Nov 2018, 3:22PM
A call to boycott Auckland's Pride Parade after its board's decision to ban police in uniform from marching.
A petition's been set up saying LGBT people are sick of a minority of the community holding the parade hostage and pushing an extremist agenda.
A former Labour candidate for Northcote hopes the decision will be reversed.
Shanan Halbert, a member of the LGBTQI community, acknowledges the relationship with Police is not perfect - but barring uniformed officers is a backwards step.
"Keep them close and take them on the journey, and that journey doesn't happen overnight. There is a lot of water under the bridge and history that comes with that, but we've got to step ahead together."
The ban has been described as a "kick in the guts" by an transgender former police officer.
Tai Hartley-Parsons was an officer for 20 years and a member of the diversity panel.
He says police's culture and relationship with the LGBT community has seen a huge amount of hard-fought change in in the past 15 years.
He says Police stand behind the queer community.
"I think being able to march in the Pride Parade was one of the best ways we'd be able to demonstrate that. If police weren't allies, they wouldn't want to be marching in the parade."
However, there is the possibility of a back down.
Chair of the Pride board Cissy Rock says discussions are ongoing between Pride and Police.
She says they want to find solutions that work for everyone and the good thing is they're talking and working together.