Bush fire erupts in Helensville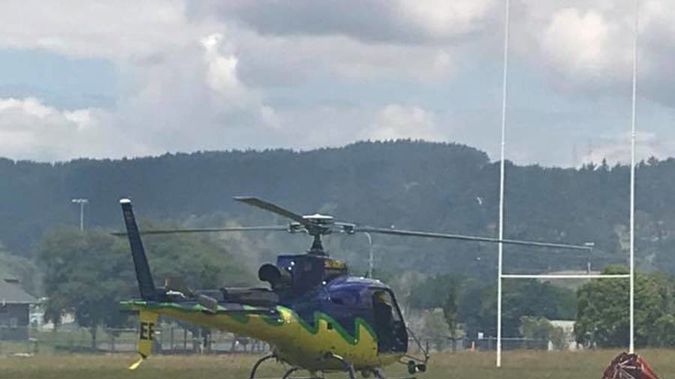 A bush fire in hills behind Helensville has sent smoke through the town, northwest of Auckland.
The fire is understood to be in pine trees on a farm which runs behind Awaroa Rd.
Numerous fire appliances have been called to the town and have set up a base at the local rugby club.
A helicopter has just arrived at the rugby club.
Nine fire engines and a helicopter are fighting the fire.
Fire and Emergency spokesperson Murray Bannister said they were alerted about 12:40pm to smoke in the McKenzie Hills just outside of the township.
He said the fire is a hectare in size.
Bannister said it's unclear if it has been contained, but at this stage he's hopeful it's not serious.