Beach near naval base contaminated with toxic foam that has been linked to cancer
Author

Publish Date

Wed, 28 Feb 2018, 11:36am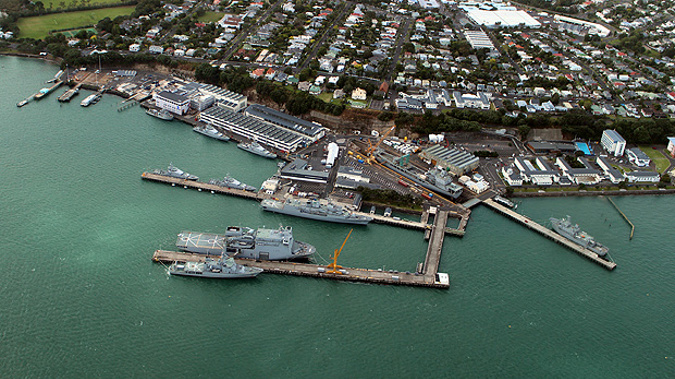 Beach near naval base contaminated with toxic foam that has been linked to cancer
Author

Publish Date

Wed, 28 Feb 2018, 11:36am
The Defence Force is refusing to comment after revelations a beach near Devonport Naval Base in Auckland is contaminated with toxins from firefighting foam.
A briefing to the Minister of Defence shows soil, sediments and site run-off on the shoreline of Ngataringa Bay are contaminated with PFAS compounds.
The site was used by the Sea Safety Training Squadron as a training ground for putting out fires.
Some studies suggest they could cause cancer, immune system disorders and fertility problems, and may affect the development of unborn babies and children.
In the document, NZDF says testing will be conducted in the harbour adjacent to Devonport and Whenuapai.
It says it will inevitably result in media attention and public awareness of PFAS as an environmental and potential health issue, not only for the Defence Force but for other Kiwis who use firefighting foam.
It also shows a well that was used for drinking water until recently at the Air Force base at Woodbourne contains PFAS compounds that are above current guidelines.
See the documents released under the Official Information Act here