Man charged over North Shore triple stabbing
Author

Publish Date

Tue, 2 Jun 2015, 5:57pm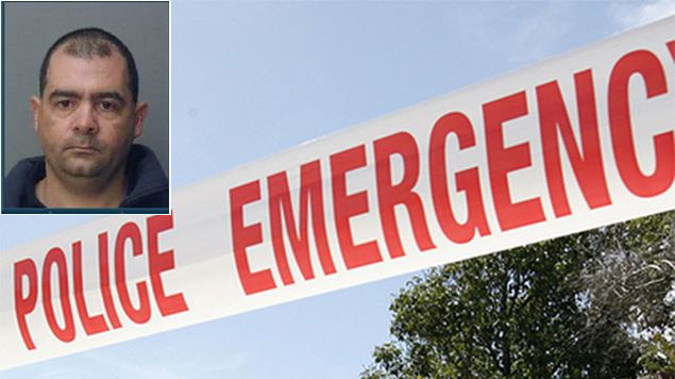 Man charged over North Shore triple stabbing
Author

Publish Date

Tue, 2 Jun 2015, 5:57pm
UPDATED 8:57pm: Police say the man they arrested following today's triple stabbing on Auckland's North Shore has been charged.
The 45-year-old faces a charge of murder and two of attempted murder.
He will appear in the North Shore District Court tomorrow morning.
The family of the woman who died after being stabbed are asking that their privacy be respected.
The Welman family have had media approaches asking for comment and don't want to say anything at this stage.
The man is alleged to have killed his former partner and then stabbed his own daughter and her partner.
Scott tried to escape to South Australia
The man who is accused of fatally stabbing his former partner on Auckland's North Shore this morning tried to escape to South Africa - and enlisted the help of a friend.
Scott was caught at Auckland Airport and it's believed he was trying to fly to his native country.
Police are also trying to ascertain when Scott purchased his ticket to South Africa - if it had been bought in advance or he had tried to buy it on the spot.
"To say that this is a tragedy is an understatement," Detective Inspector Bruce Scott told media this afternoon.
"Police and our partner agencies have been taking part in parades around New Zealand against domestic violence and we're bitterly disappointed that this offence has happened."
Brent Scott will appear in the North Shore District Court tomorrow, and police expect the scene examination to take several days.
One dead, two critically injured in stabbing
Police have confirmed they've found Brent Scott, the man they've been hunting in connection with a triple stabbing in Albany.
All schools in the area that were closed can now reopen.
Superintendent Bill Searle says the man was apprehended following a wide-scale police response involving officers across the North Shore.
"I think the police response has been outstanding today and I'm very proud of my police staff who have done an excellent job."
A number of schools have come out of lock-down states and road blocks, other than one at the scene of the drama in Bass Road, have been lifted.
Detective Inspector Scott says they have an indication of what's happened.
"I can't tell you a lot about the people just at the moment. Obviously we're in the early stages of our investigation, but it appears to us to be a domestic incident."
The other two people stabbed are described as adults and are in a very serious condition undergoing surgery in Auckland Hospital.
Reporter Michael Sergel says a police blockade remains in place in Bass Road in Albany but local schools have now re-opened.
"The children weren't told what happened. So they don't know if it's a drill or something that really happened at this stage. But they went through a a lockdown process in their classrooms."
It has been a nervous wait for locals - with Albany resident Kate saying she was locked out of her street.
"I live just down the end of the road and I wanted to get home. I've got a daughter at home on her own but they won't let any of us down there."
One dead, two injured
Earlier, a manhunt began after the triple stabbing that's left one person dead and two seriously injured.
Emergency services were alerted by members of the public to the attack on the corner of Vinewood Drive and Bass Road at 8:50am.
One of the people stabbed on Auckland's North Shore this morning is in a critical condition in hospital.
The woman is in the Emergency Department at Auckland Hospital after the incident in Albany which left another woman dead.
A man who was also injured is in a serious but stable condition and about to undergo surgery.
A 45-year-old man wanted by police in relation to the incident is understood to have been caught trying to leave the country.
Brent Scott was flagged as he tried to go through Customs at Auckland Airport.
Police say it was a family violence incident.
All schools in the area were in lockdown.
Mr Rex says Albany Junior High School was used as a landing base for the Rescue Helicopter.
One nearby business owner says police were everywhere.
"Someone I know had seen three people lying on the ground, one an older lady with lots of blood around her, and then two other younger people.
"They didn't have as much blood but none of them were moving."
This Newstalk ZB listener told Leighton Smith his wife is caught inside the police cordon.
"She's seen a body laying on the ground that's covered, obviously deceased, and a couple of others. There's blood all over the footpath."
Albany Primary teacher Tracy Moody is sick at home.
She says the staff and children would have been well drilled in what to do during lockdowns.
"There would probably be things like singing, reading books under tables because the children will be under tables to be safe and the teachers will be trying to calm the children down."