More travellers going to Turkey in 2023 according to tourism report
Author

Publish Date

Tue, 21 Nov 2023, 3:08PM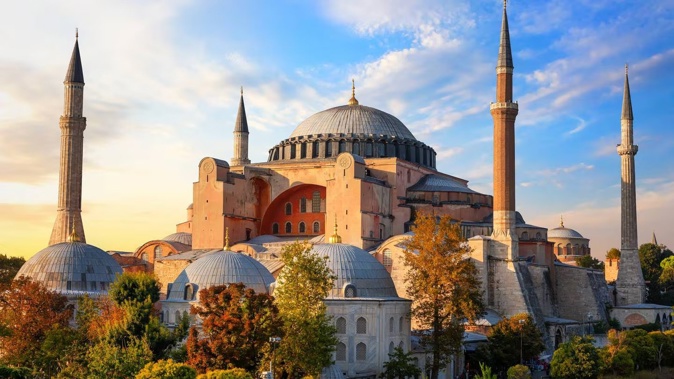 More travellers going to Turkey in 2023 according to tourism report
Author

Publish Date

Tue, 21 Nov 2023, 3:08PM
Europe has seen a marked surge in visitors this year as people continue to prioritise travel following the worst of the pandemic, however, some countries are seeing more tourists than others.
After Spain, France is the second most popular place to visit in Europe. However, this could change following a massive spike in visitor numbers to one unsuspecting country; Turkey.
Visitor numbers have increased 73 per cent compared to pre-pandemic, according to the 2023 WTM Global Travel Report. This puts its recovery far ahead of France's (up 33 per cent from 2019) and Spain's (31 per cent up).
With beautiful beaches, European culture and stunning architecture, the country has much to offer curious tourists and relatively low prices compared to other European countries make it especially appealing.
The Sultanahmet Blue Mosque. Photo / 123rf
However, Turkey's natural attractions and historic spots aren't the only reason tourism is booming. Firstly, it's one of the only countries in Europe that has not banned flights from Russia, meaning it received five million Russian tourists in 2022 and experts to welcome seven million in 2023.
Secondly, the country's relatively cheap medical industry has made it an appealing destination for "medical tourists"; people visiting in order to receive medical treatment, which is typically cosmetic in nature.
In 2022, 1.2 million visitors were "medical tourists". Halfway through this year, the number was already more than 746,000, Tourism Economics and World Travel Market reported.
Unsurprisingly, some medical tourists and medical professionals have been vocal about the risks associated with seeking treatments overseas, with budget providers. One popular trend has been dubbed "Turkey Teeth" and has caused many people, including some Kiwis, incredible pain and life-long health complications.
Nonetheless, WTM's report stated Turkey would likely surpass France and become the second most visited country in Europe as its popularity continues to grow in 2024.
Across the world, however, the report stated travel in 2024 and beyond would likely be "healthy" as people continue to travel and the number of those who can afford to spend on travel grows.

Cappadocia's lunar-like landscape conceals ancient underground cities. Photo / Thinkstock
What are the most popular activities in Turkey?
Located between Europe and Asia, Turkey is bordered by eight countries (including Greece, Bulgaria, Iran and Iraq) and surrounded by three different seas, the Aegean, Mediterranean and Black Sea.
Tourists tend to visit the historic city of Istanbul, which has iconic landmarks such as the Hagia Sophia, Blue Mosque, Topkapi Palace and the Grand Bazaar. Popular activities include riding a hot air balloon in Cappadocia, soaking in thermal mineral pools in Pamukkale, visiting the ancient relics in Troy, and enjoying Turkish dishes such as kebabs, baklava and koftes.
Take your Radio, Podcasts and Music with you