Mike Yardley: Winter walkabouts in Sydney
Author

Publish Date

Mon, 11 Jul 2022, 10:54am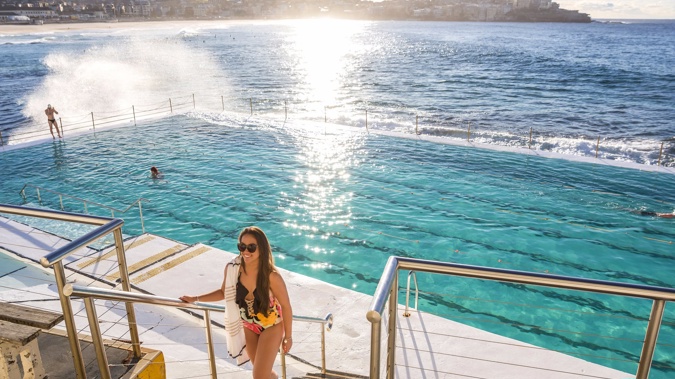 Mike Yardley: Winter walkabouts in Sydney
Author

Publish Date

Mon, 11 Jul 2022, 10:54am
Sydney sure knows how to entertain you, no matter the season, but in the crisper days of winter, fire yourself up with a weekend recharge in the Emerald City. The cooler temperatures make it a perfect time for long scenic walks, gazing across the glittering water from so many inviting cliffside perches. The Bondi to Bronte Coastal Walk is arguably the most famous trail, a poster-child for Sydney. Ocean swimming is probably off your agenda in the winter months – although a quick dip at Bondi Icebergs is guaranteed to provide quite the endorphins rush!
For a change of scenery, the Federation Cliff Walk is one of my new-found favourites. This five kilometre clifftop walk with postcard views out to the Pacific Ocean, runs to Dover Heights from Watsons Bay. The sandstone cliffs that guard the approaches to Sydney Harbour are one of the city's most dramatic features, and this walking track offers spectacular sea views at every step. Keep your eyes peeled on the big blue, because winter is whale-watching season in Sydney, when southern right and humpback whales are commonly seen from the clifftops.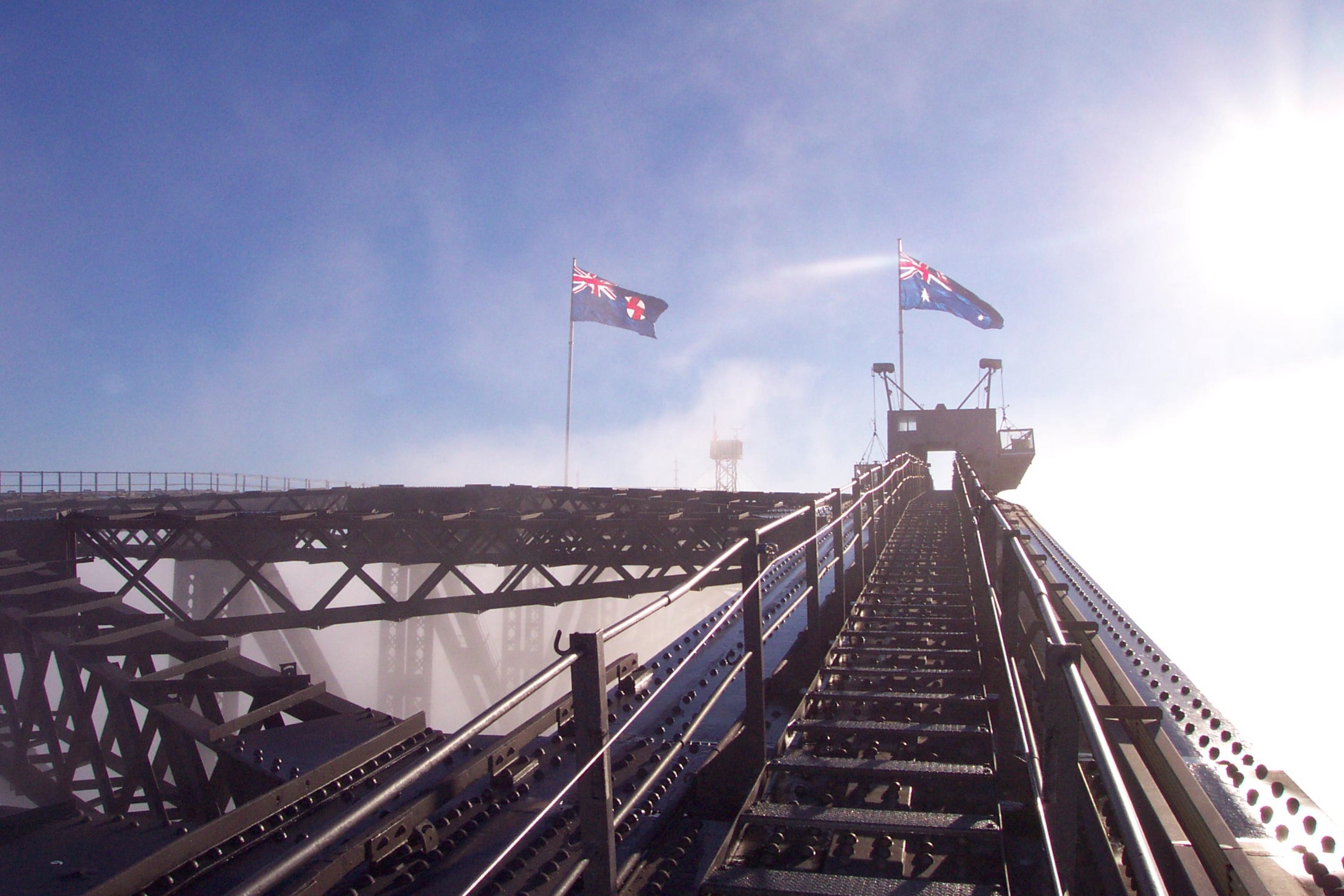 Harbourside lunching doesn't get any better than at pint-sized Watson's Bay, home to the storied Doyles on the Beach restaurant. First established in 1885, this was Australia's first seafood restaurant, and is still family owned. They are sticklers for tradition, most fish are caught by hand line and iced on the boat. If the menu leaves you stumped, just order up a Fishermans Platter and gorge your way through the best of Australian sea life.
Ride the ferry from Circular Quay to Manly and relax on the sunny harbour and ocean promenades. One of my go-to Manly staples is the ocean-hugging walking trail from Manly Beach to Shelley Beach. The trails on the headland offer sublime coastal panoramas. Shelley Beach is also one of Sydney's most sheltered coves, with the geographical distinction of being one of the few places in the city where you can catch an epic sunrise and equally epic sunset from the sand.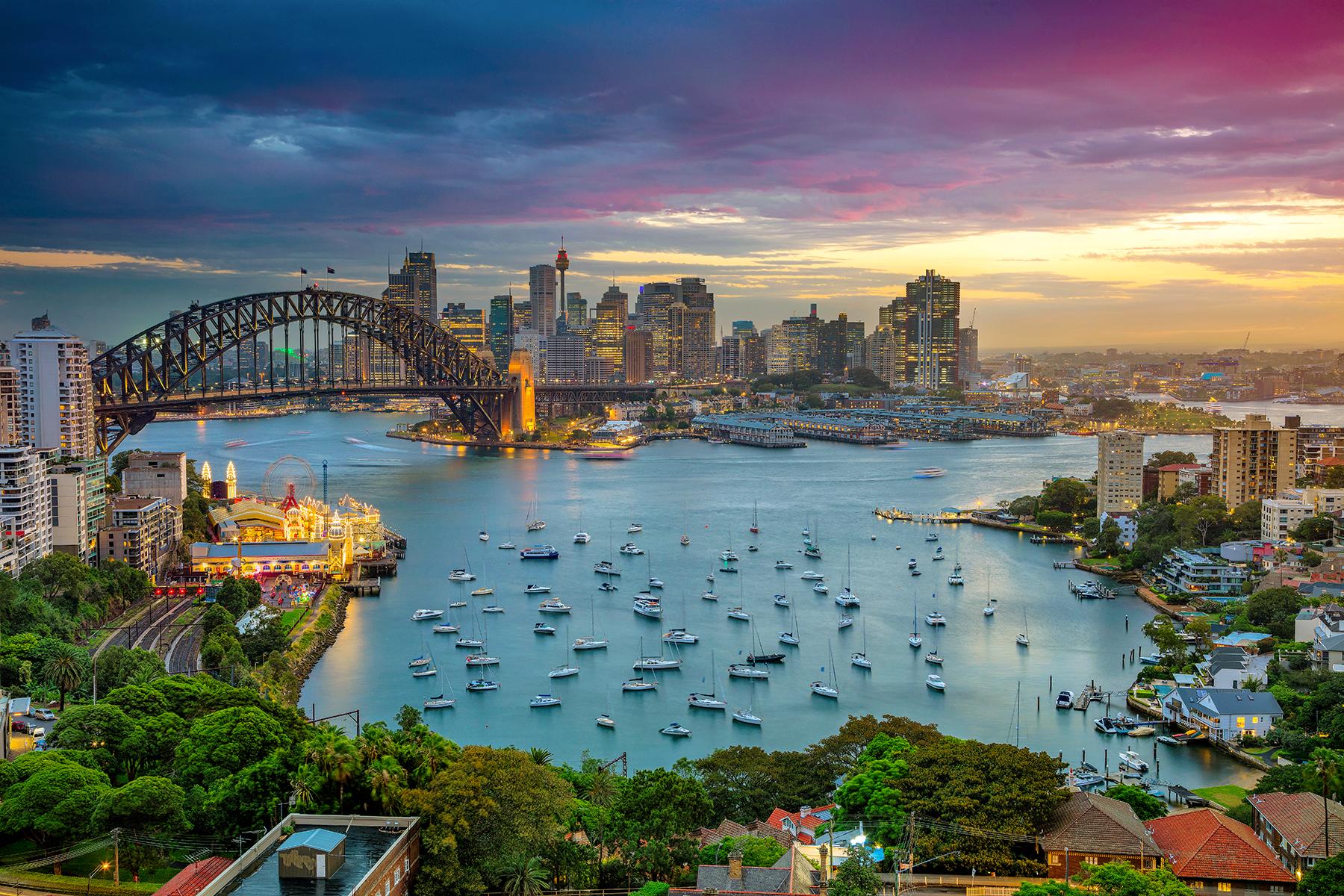 Cross the Harbour Bridge and dip into the leafy lanes of Kirribilli. Not only home to the Prime Minister's Sydney perch, but the Governor General's residence is right next door, built in 1842. Most visitors grab a peek of them, as part of a harbour cruise, but get up close with these palatial pads, as part of a village foreshore walk. Kirribilli (Aboriginal for good fishing spot) is one of Australia's oldest and "effluent" suburbs, as Kath and Kim would say. Tailor-made for a leisurely walkabout, the village contains the second highest concentration of heritage-listed buildings in Australia - second only to the Rocks.
The Kirribilli walkway incorporates a long expanse of terraced lawn, just above the shoreline. Mary Booth was a Sydney physician who led the fight to save this prime stretch of shoreline from being hoovered up by high rise developments. She won the war, the reserve is named in her honour, and it serves up the most brilliant green framed vistas of the city skyline and Circular Quay. For an equally striking and distinctive vista of the Opera House sails peeping through between some art deco apartment buildings, head to the corner of Kirribilli Ave and Beulah Street. Heading west from Milsons Point, lovely Lavender Bay is the first watery cul-de-sac to greet you, headlined by Luna Park's slightly sinister toothy-faced entrance.
For a truly triumphal walk, you cannot beat the world's greatest coat-hanger. Sydney Harbour Bridge, has been in milestone-mode of late, celebrating its 90th anniversary this year. Since 1998, more than four million people have scaled the summit of this world-famous bridge, cementing its stature as one the city's top-billing tourist experiences, the Bridge Climb. It's the most climbed bridge in the world. The VIP wall inside the attraction's reception, lustily displays some of its most famous guests, from Prince Harry, Oprah and David Beckham to Will Smith and Justin Timberlake. I first conquered this climb 20 years ago, after a long-night on the town and feeling decidedly queasy.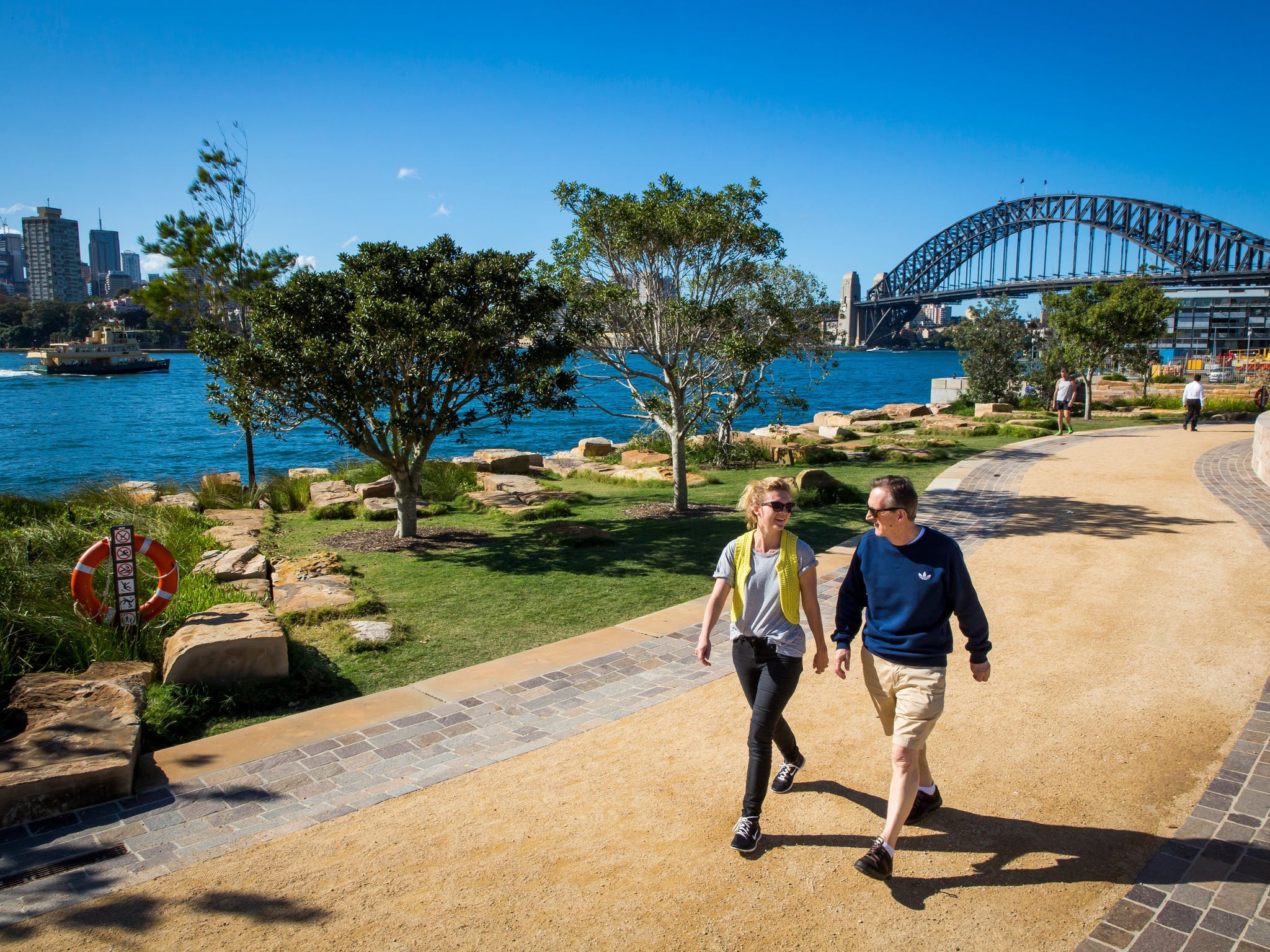 Older and wiser this time round, my sister and I joined a group of fellow climbers for an early-morning ascent to the flag-flapping summit. Our infectiously entertaining Climb Leader, Mika, was feeling nostalgic because after 2000 climbs, he was guiding our group on his last outing. The fun facts and anecdotal nuggets flowed freely as we made our ascent to the summit of the world's largest steel arch. It takes 1,332 steps to reach the summit, which on average will burn off 504 calories. How virtuous! It might sound like a lot of steps, but the walk is really quite the doddle, leisurely-paced, with ample stops to soak up the vistas and pose for photos.
Taking eight years to construct, the bridge comprises over 550,000 individual pieces of steel and weighs 52,000 tonnes. 79% of the steel was imported from England. The bridge is held together by almost six million hand-driven rivets16 workers died during the bridge's construction, at of a 1400-strong workforce. But given the appallingly lax safety standards of the time, it's a minor miracle that only two workers died from falling off the bridge. Mika also surprised us by pointing out that the four gorgeous sandstone pylons bookending the bridge, which many think supports the whole structure, are purely decorative.
You'll also learn about you'll also learn about Billy Blue, who operated the first ferry service across the harbour. Being a convict, he didn't suffer fools lightly, so those who tried to avoid paying were unceremoniously thrown overboard. Blue's Point, just by Lavender Bay, is named after him. Not to be confused, you'll also see Blinky Bill close-up, the faithful red beacon, winking at you between the two flags. We also discussed the imminent installation of the Aboriginal Flag, joining the state and national flags at the bridge summit. Installing the twenty metre high pole for the new flag carries an eye-wincing price tag of $25M!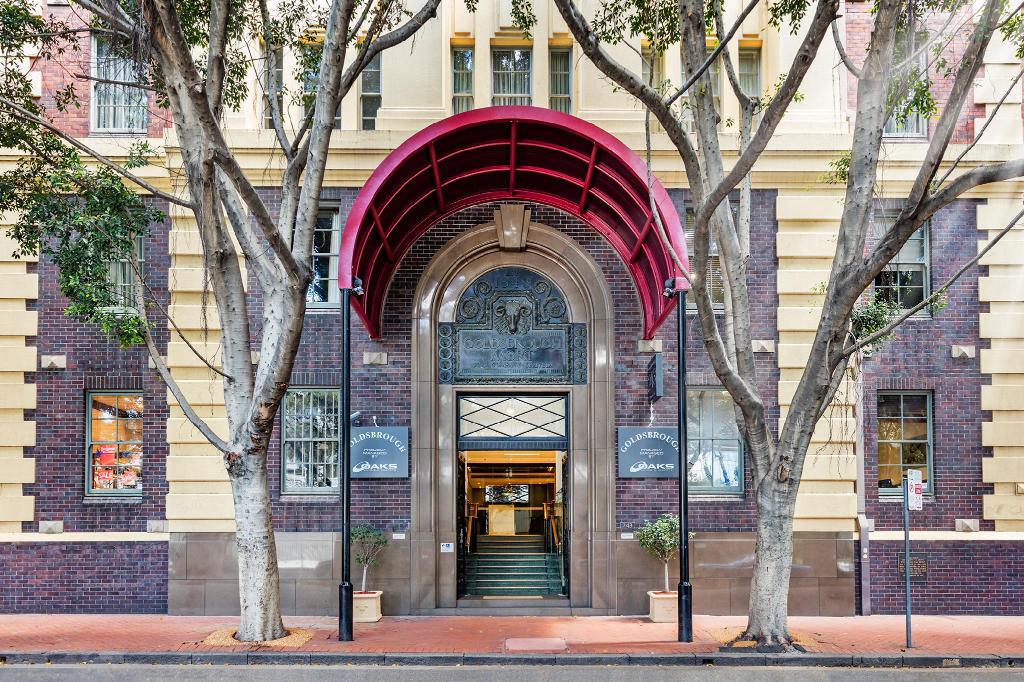 But it's the views, those high, wide and unobstructed views across the harbour and serrated skyline that really are the crowning highlight of the Bridge Climb experience. Do it early morning and watch the rising sun spark up Sydney, 134 metres above the water. Undeniably an engineering masterpiece and central to Sydney's cultural history, what really struck me as I gazed down at the lanes of vehicular traffic, trains, cyclists and walkers zipping by, was how incredibly future-proofed this bridge build was 90 years ago. Boldly built with a spaciously wide girth and able to cater to so many traffic modes, the bridge remains a masterclass in adaptable, future-focused design. It definitely deserves a climb. https://www.bridgeclimb.com/
If you haven't done so before now, bask yourself in the brilliance of Barangaroo Reserve, Sydney's illustrious new foreshore park. After 200 years of maritime activity, and most recently a container wharf, this harbourside reserve unfurls across the northwestern tip of the CBD. Artfully landscaped with gigantic sandstone blocks, cascading down to the water, native trees and terraced gardens, all irrigated by self-sufficient water collection tanks, Barangaroo has solidified its stature as a prime picnic and exercise spot, with gun-barrel views across to Balmain and Darling Harbour.
Spectacularly designed and furnished with 74,000 native plants this stunning reserve doubles as a natural amphitheatre, with regular performances. I was in Sydney for the final weekend of Vivid and Barangaroo certainly seems to have refined Sydney's centre of gravity. Not only is it home to the city's tallest building, the soaring Crown Towers (nearly three rugby fields high,) but the Wulugul Walk waterfront trail is now all laced up, leading you from Barangaroo all the way down to Cockle Bay and Darling Harbour.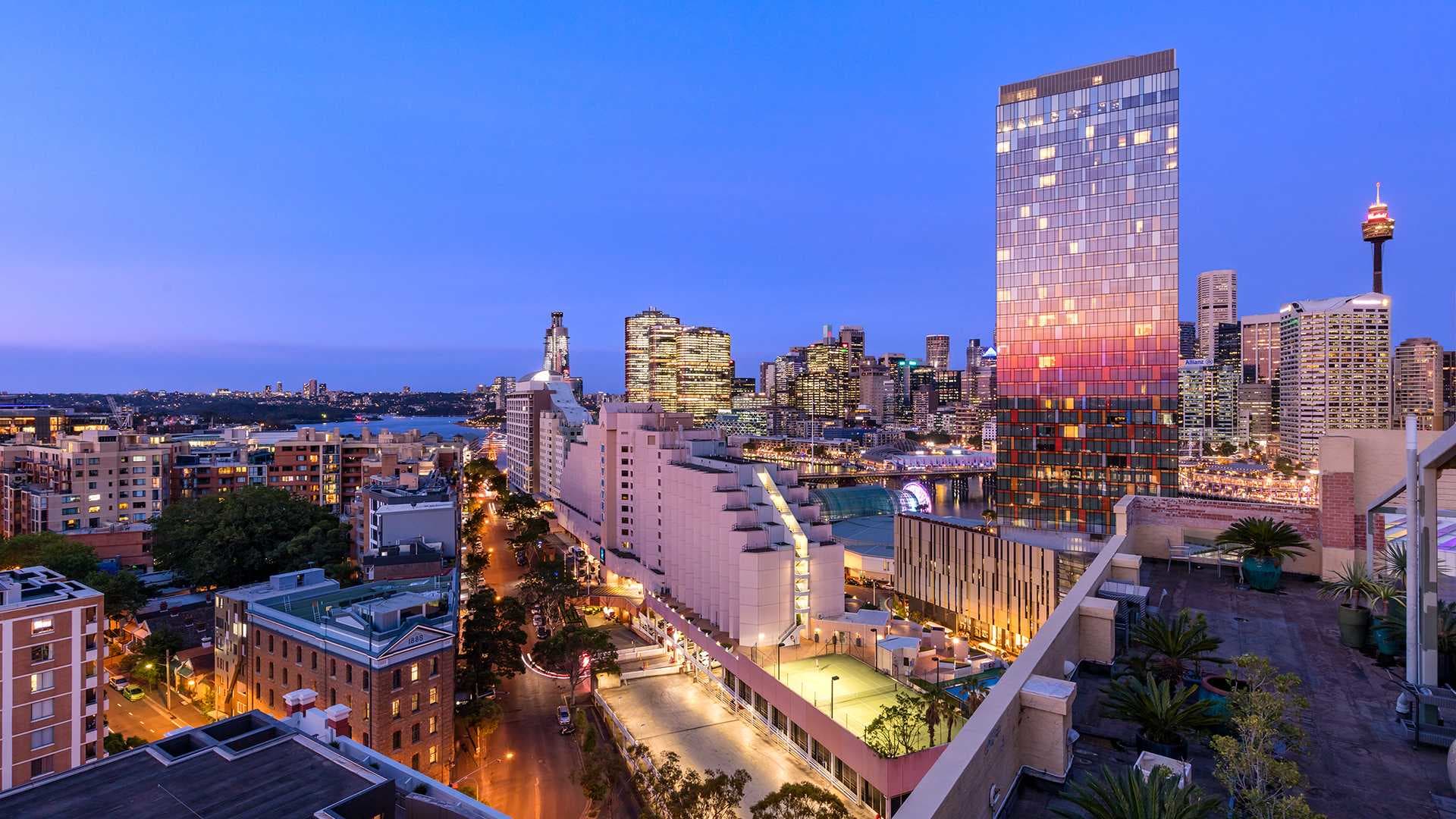 Where to stay? Backing Darling Harbour in Pyrmont, I enjoyed a great stay at Oaks Sydney Goldsbrough Suites. Boasting comfortable and spacious serviced apartments in a gorgeous heritage listed building, add a dollop of old-bones character to your Sydney stay. Originally built as a giant wool store, the venerable property combines the charm and elegant details of the Victorian age, with all the contemporary amenities discerning travellers expect. You'll also enjoy magnificent skyline views of Sydney's great landmarks from the upper floors. With a magnificent neo-classical facade, original tallowwood floors and exposed ironbark columns featured throughout the hotel, Oaks Sydney Goldsbrough Suites makes for a memorable stay.
You can feel the sense of history in this atmospheric building. The Goldsbrough was the first of at least 20 wool stores on the Pyrmont peninsula, built in 1833, receiving bales of wool from all over NSW to be showcased then sold. While the exterior remains true to the original design, the central interior is now a soaring atrium with eye-opening views from all floors. There's a great display illustrating its proud past, in the lobby. Bonus points for the free Wifi, on-site pool area, sauna, spa and gym. Plus there's a convivial little neighbourhood café on the ground floor, for your wake-up caffeine fix and hearty breakfast. https://www.oakshotels.com/en/oaks-goldsbrough-apartments
I flew to Sydney with Qantas, who operate an extensive network of Tasman services from Auckland, Wellington, Christchurch and Queenstown. (I love their new in-flight safety video, which artfully pays homage to their illustrious century-long service in the skies.) Enjoy an all-inclusive in-flight service with excellent entertainment offerings and tasty meal boxes in Economy, with complimentary alcoholic beverages. In Business, enjoy a generous meal with a great choice of mains, warmed bakery and something sweet to finish. Qantas Neil Perry Sommeliers proudly present a discerning selection of wines from across Australasia along with a range of spirits and non-alcoholic options. Qantas also provides a generous 30kg checked baggage allowance when flying Economy, or 40kg in Business. Qantas flights to Sydney start from $342, one-way. Book direct at www.qantas.com
Mike Yardley is our resident traveller on our Jack Tame Saturday Mornings.