Mike Yardley: Winter indulgence in Sydney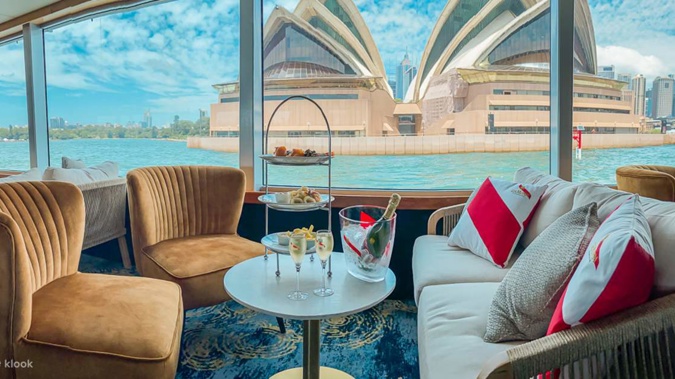 Mike Yardley: Winter indulgence in Sydney
Casting my eyes across the gleaming blue waters of Circular Quay as the sun spangled the Emerald City's emblematic landmarks, Sydney was overtly strutting her sass and her stature, as one of the world's most beautiful harbour cities. Gazing across all her storied nooks, from Kirribilli Point to Mrs Macquarie's Chair, it was my first time back on her fair waters, since the C-word first ensnarled the world. But even though this was my 30th visit to the city, and possibly my 30th harbour cruise, the radiant wraparound splendour of Sydney Harbour still struck me as a spell-binding panoramic spectacle. It's a setting and experience that never fails to lift the spirits, no matter how many times you've lapped it up.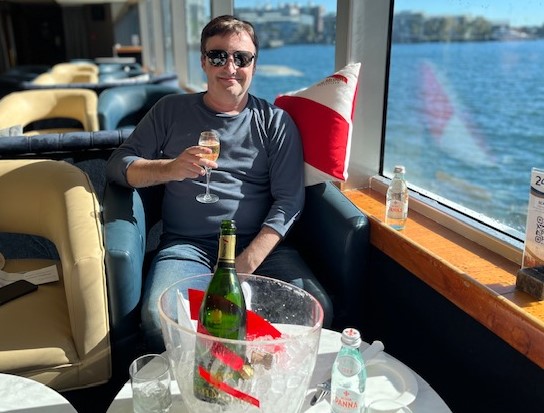 (Photo / Mike Yardley)
Feeling in a celebratory mood, I was on-board one of the newer harbour cruise offerings, Captain Cook's Mumm Champagne Harbour Bar cruise. Departing from Darling Harbour and from Circular Quay up to nine times a day, this is quite the step-up from the Captain Cook Coffee Cruise that was such a sightseeing staple for decades in Sydney. Boarding the beautiful Sydney 2000 super-cruiser, on a sparkling sunny winter's day, the 90 minute cruise is a sensory celebration, with premium reserve lounge seating on the sublime Ocean Deck and full-access to the open deck for 360 degree panoramas across the waterfront delights. 
Treat yourself to some indulgence, with a bottle of G. H. Mumm Grand Cordon Champagne and a generously sized tiered seafood platter to share, tumbling with prawns, oysters, calamari and smoked salmon blinis. The on-board commentary serves up a spree of intriguing insights about the harbour environs, anecdotal shavings of history and unrivalled perspectives of the glitzy harbourside suburbs cascading down to the water's edge. It's such a winning way to serenade your triumphant return to Sydney. www.captaincook.com.au 
Great eats in Sydney? The culinary scene is constantly re-setting the table and refreshing the bar, so I was eager to check out some of the city's hottest new haunts. Riding the wave of Martin Place's recent $170 million refresh, a slew of inviting new bars and diners are making a splash in the heart of the CBD, including Sydney's largest outdoor terrace watering hole, Cabana Bar. This sexy slice of tropicana nestled amid the tall towers instantly seduces. Cabana channels frisky holiday beach-club vibes with pretty pastel pinks, marble and gold accents, festoon lighting and lush vertical gardens throughout.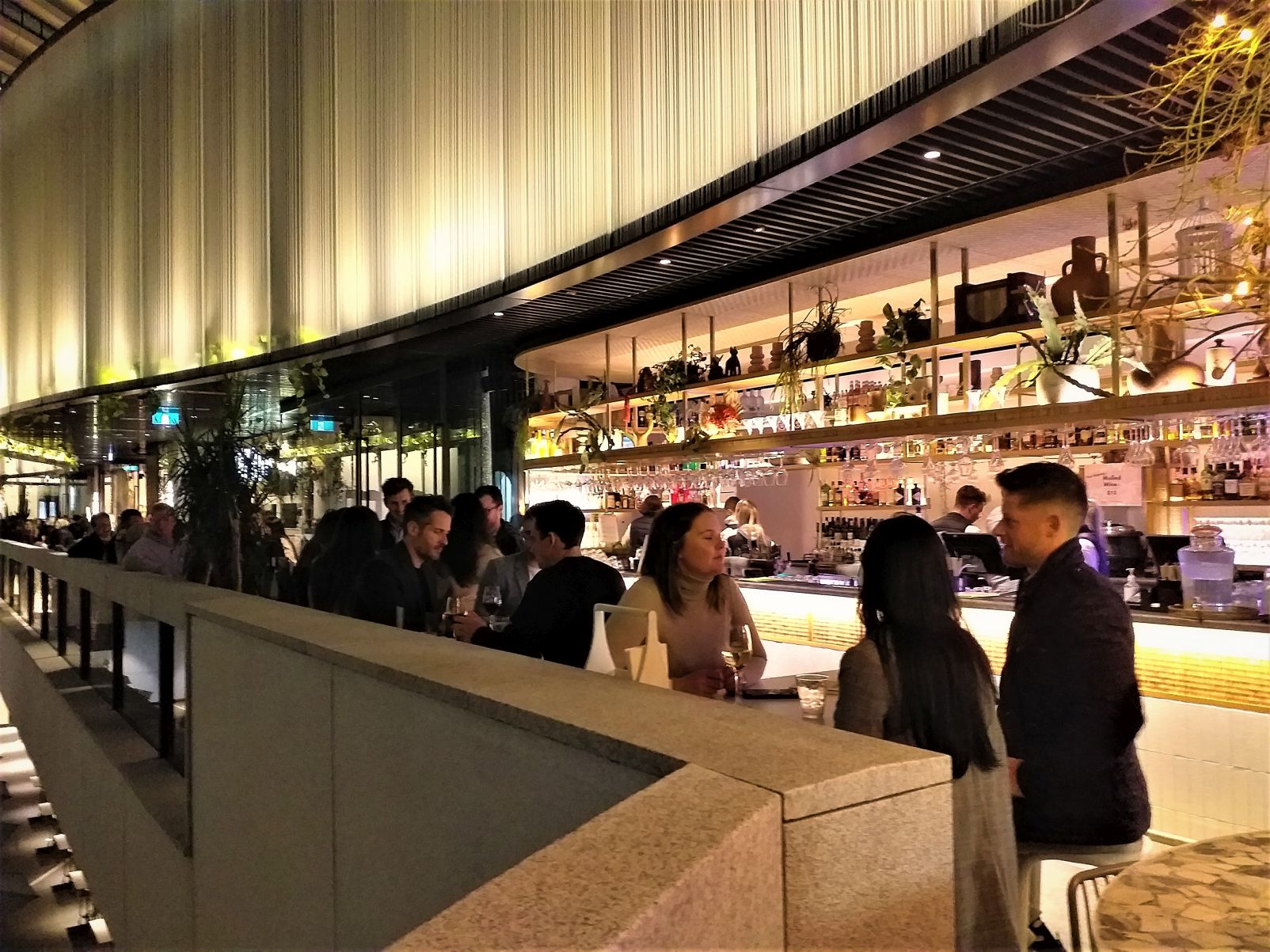 Cabana Bar (Photo / Mike Yardley)
The expansive wraparound terrace space spans over 100 metres, a fast new favourite for after-work drinks, and the entire complex has five designer spaces to explore. I headed there for dinner and was seated in the plush Aruba Booths. Executive chef Brad Sloane is cranking out pub classics who also leaning heavily into the ocean, with oysters, shrimps and squid being the hot-sellers. I definitely recommend the Tacos menu. The beer-battered Barramundi Tacos with cabbage chipotle mayo and line are delish! Cocktail lovers, you're in heaven. I plumped for one of their Signatures, Tilley Wills, which is a mix of gin, elderflower liqueur, passionfruit and lime. 
Thirsty? Dive into the "fishbowl" cocktails, 600 millilitre balloon glasses that are "designed for the long-term vacationer." The cocktail list reads like a menu of poolside holiday classics, with Daiquiris, Pina Coladas, Mojitos – and even a Millionaire's Margarita, selling for the princely sum of $140. Cabana's convivial, playful atmos guarantees a great start to your night. 
Just below Cabana, make a dinner reservation at AALIA and embark on a divine food odyssey into the Middle East. Inspired by architect Harry Siedler's curves of Martin Place's MLC building, AALIA's plush interiors and curvaceous warm woods push the boundaries just as much as Egyptian chef Paul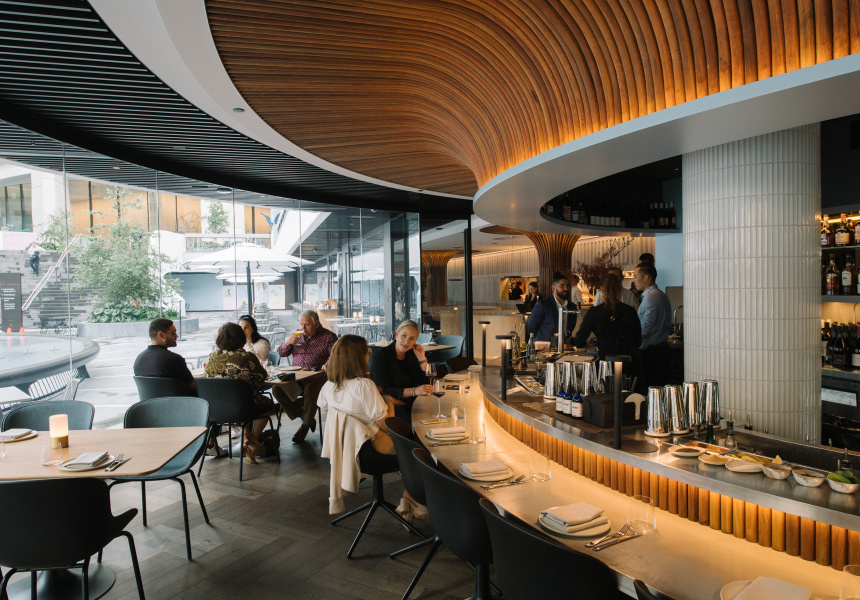 (Photo / Aalia Restaurant)
Farag's inspired menu. Steam-softened spotted gum soars to the ceiling like the finely ribbed gills of mushrooms, while seating is in taupe leather booths. 
Bread aficionados will love AALIA's ballooned Khorasan pita bread, made in-house and served piping hot, ready to be torn and dipped to your heart's desire. Beautifully burnished brown balls of this Persian bread line the counter of the open kitchen until sold out. I loved the masgouf, an Iraqi char-grilled Murray Cod. It's barbequed low and slow with a traditional masgouf glaze of garlic, turmeric, and tamarind, before being brushed with the juice of apples and pineapples to give it a sweet and sour flavour. The almond crusted John Dory with tarator and maresh chilli, is a winner too. But it was the lamb that stole the show. Slow-roasted lamb neck shawarma, all soft and smoky, under great hunks of crispness, laid out on folds of flopsy, pull-apart flatbread baked on a saj. It's dynamic dining with plenty of Middle Eastern theatre. 
Push the boat out on the indulgence quotient and surrender to one of Sydney's most celebrated High Teas. Radisson Blu Plaza's Signature High Tea is a sure-fire hit for happy bellies in the winter months. The in-house chefs pride themselves on innovation and incorporating surprise elements, into their menus. Entering through the impressive sandstone façade and marble entrance off Pitt St, this triangular landmark Beaux Arts building, was built in 1856 for publishers John Fairfax. It's full of historic charm and contemporary comfort. Seated by the gorgeous high heritage windows, streaming with natural light, the atmosphere was elegant, with its subtle lighting, plush lounges and bone-white linen.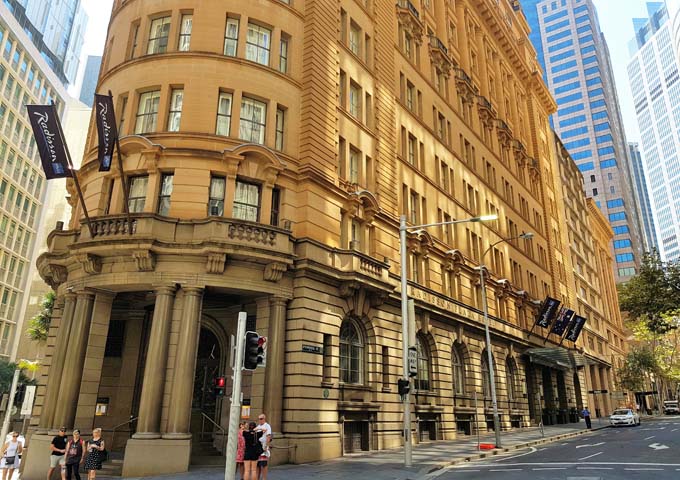 (Photo / Mike Yardley)
The plush velvet green upholstered armchairs are perfect for sinking into for a lazy afternoon. Starting off with a glass of prosecco, while we sorted out our tea preferences, a beautifully presented three-tiered china stand soon graced our table, a tower of goodness, laden sweet and savoury treats, along with the obligatory scone, clotted cream and jam. Highlights included the cucumber and cream cheese sandwiches, chiken curry puffs, mini espresso cheesecake tarts and sago pearl pudding with cantaloupe and lemon crystal jelly. The Radisson is also proud to be one of the first hotels in Sydney to offer a special vegan high tea! Get amongst it. https://www.radissonhotels.com/en-us/hotels/radisson-blu-sydney/restaurant-bar/high-tea 
Theatre time? The heart-warming magic has returned to Sydney with Disney and Cameron Mackintosh's supercalifragilistic new production of Mary Poppins now on stage at Sydney Lyric Theatre. An absolute classic that has been entertaining families for decades, hear all the favourite old songs as well as a few new ones, including Practically Perfect and Anything Can Happen. If ever there was a show that transports you into a sense of childlike wonder, this is it. Endearing performances, visually spectacular sets and technical trickery and stunts that one-up themselves at every turn, this is a well-oiled machine with a sprinkle of Disney fairydust.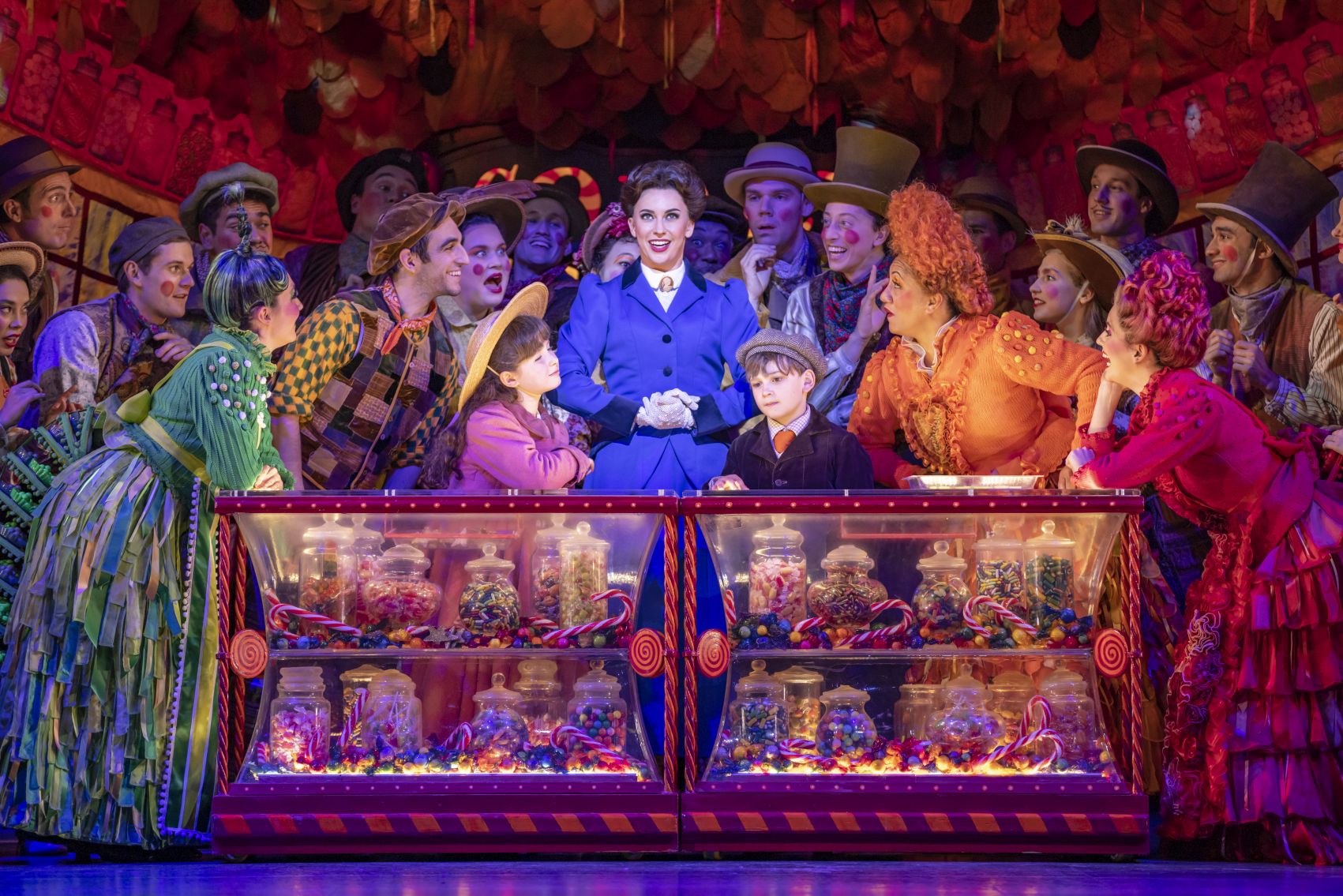 (Photo/ Daniel Boud)
From high-flying acrobatics to truly mystifying special effects, it pulls out all the stops. Some of the illusions, like the magically appearing umbrella, will floor you. Whether or not you've caught previous productions of this musical, Mary's latest outing will ensure you're in for a fresh experience. There's a whole lot more tricks packed into that deceptive carpet bag. And Zizi Strallen's performance of Mary Poppins is indeed practically perfect. The musical is on stage until late August. Book now. https://marypoppinsmusical.com.au/ 
Where to stay? Hyatt Regency Sydney is the city's largest premium hotel, boasting 888 guestrooms and a salivating feast of dining experiences. Perfectly poised on Sussex St, with a gun-barrel view across Darling Harbour, with easy access to the majestic Pyrmont Bridge, lap up a luxurious stay with a harbour view worth waking up for.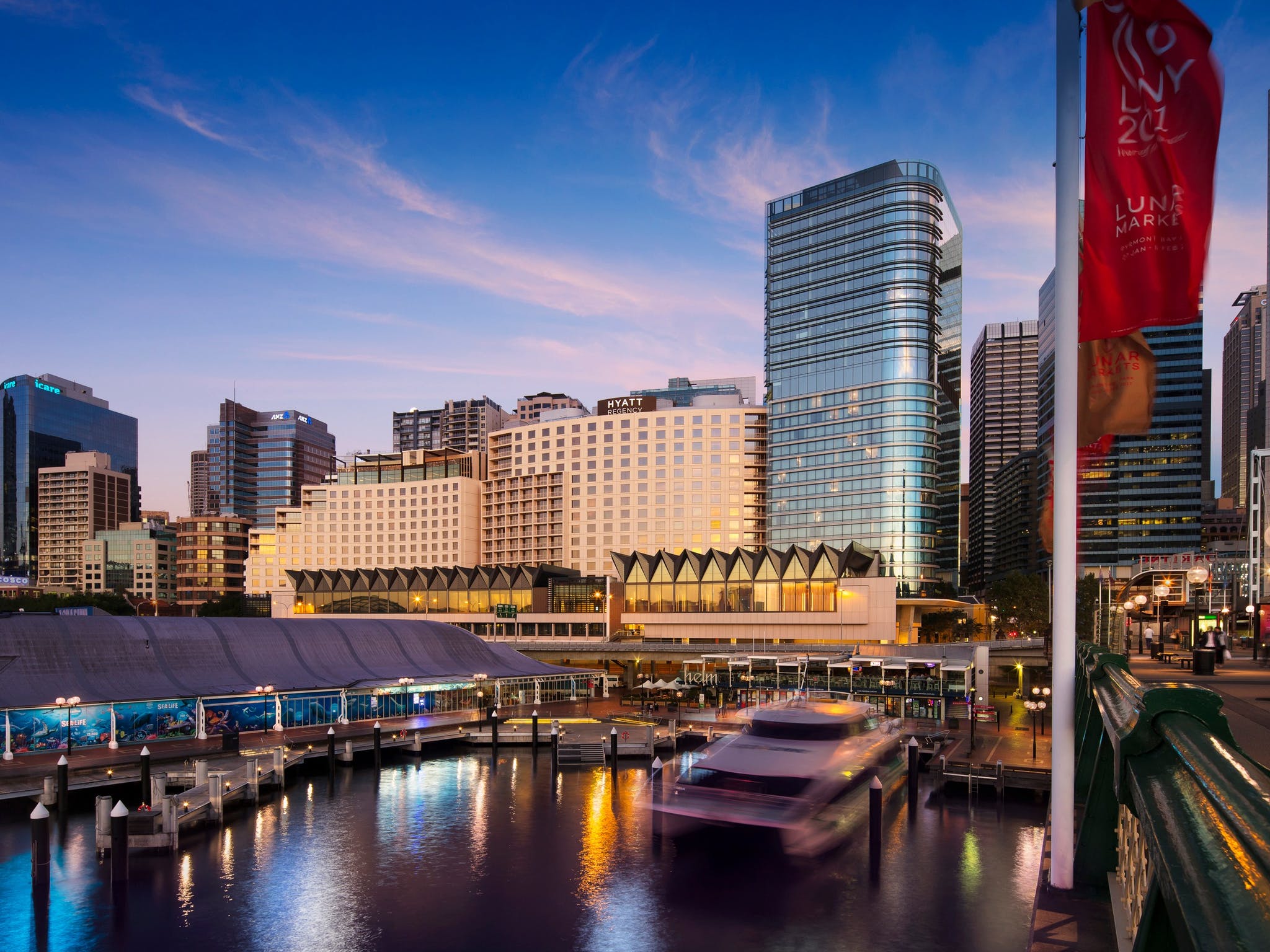 (Photo / Hyatt)
Indulge and unwind in the hotel's bars and restaurants including, Zephyr sky bar which boasts sigh-inducing panoramic views of Darling Harbour from the rooftop, a high tea or seafood table at Sailmaker restaurant, the immersive cocktail bar Jackalberry, and Dundee Arms - one of Sydney's oldest surviving pubs for a cheeky beer, which is incorporated into the hotels' precinct. 
If you like your breakfast served buffet-style, Hyatt Regency lays on a particularly lavish spread. Guestrooms celebrate the vistas with generously-sized windows, while the design palette channels a distinct maritime theme, anchored by a navy blue and cream palette in the guestrooms. Contemporary décor, supremely comfortable bedding and deluxe amenities make every stay extra special, including bathrooms with walk-in showers, and rooms brimming with business-focused amenities and comfortable workstations, if you're in-house on a work trip. Despite the size of the hotel, it purrs with efficiency and warmth, the highly attentive and outgoing staff ensure this is a truly a pampered hotel retreat. Spoil yourself. www.hyatt.com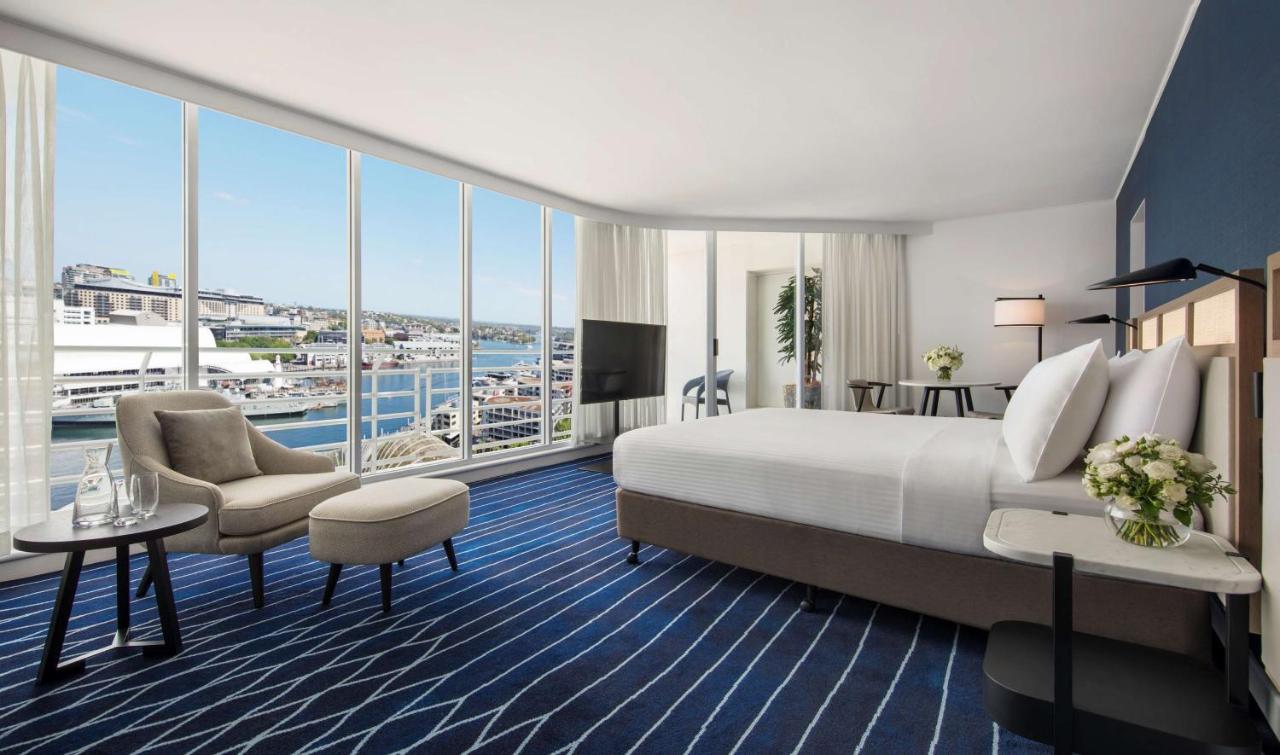 (Photo / Hyatt)
Fly to Sydney with Qantas, who operate an extensive network of Tasman services from Auckland, Wellington, Christchurch and Queenstown. Enjoy an all-inclusive in-flight service with excellent entertainment offerings and tasty meal boxes in Economy, with complimentary alcoholic beverages. In Business, enjoy a generous meal with a great choice of mains, warmed bakery and something sweet to finish. Qantas Neil Perry Sommeliers proudly present a discerning selection of wines from across Australasia along with a range of spirits and non-alcoholic options. Qantas also provides a generous 30kg checked baggage allowance when flying Economy, or 40kg in Business. Qantas flights to Sydney start from $342, one-way. Book direct at www.qantas.com 
Mike Yardley is our resident traveller on Jack Tame Saturday Mornings