Mike Yardley: Wine time in the Waipara Valley
Author

Publish Date

Sat, 26 Mar 2022, 10:02am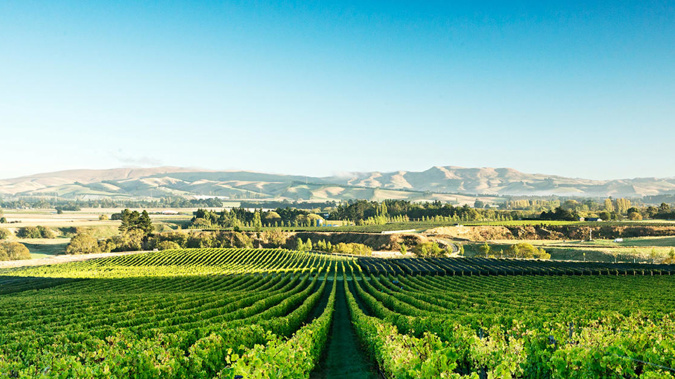 Mike Yardley: Wine time in the Waipara Valley
Author

Publish Date

Sat, 26 Mar 2022, 10:02am
The Hurunui District exemplifies the character, creativity and boutique verve of the New Zealand heartland. It's a district loaded with unexpected scenic surprises, lip-smacking food and beverage and distinctive outdoorsy adventure. From Christchurch, I pointed the car north to the wine region of Waipara, which doubles as the southern entrance into the Hurunui. Just 45 minutes drive from the Garden City, treat yourself to some salubrious vine time, sampling the boutique wine region's produce and art. With several dozen wineries to explore on the Waipara Valley vineyard trail, they are primarily super-boutique Ma and Pa enterprises in these parts, producing high-end, hand-crafted wines.  
Waipara's signature varietal is expressive, rich Pinot Noir. Then there are its vivid Rieslings. Waipara has the highest summer temperatures and lowest rainfall of any New Zealand wine regions, while the sheltered, hilly valleys encourage distinctive flavours from a diverse range of wines including Syrah, Pinot Gris, Chardonnay and Sauvignon Blanc. Derived from a prehistoric lakebed at the centre of the Waipara Valley floor, most vineyard soils are a rich blend of clay and limestone. High midsummer heat, combined with relatively low rainfall during the growing season, along with long warm days and cold nights during harvest, provide near-perfect conditions for high-quality fruit and cool climate aromatic wines.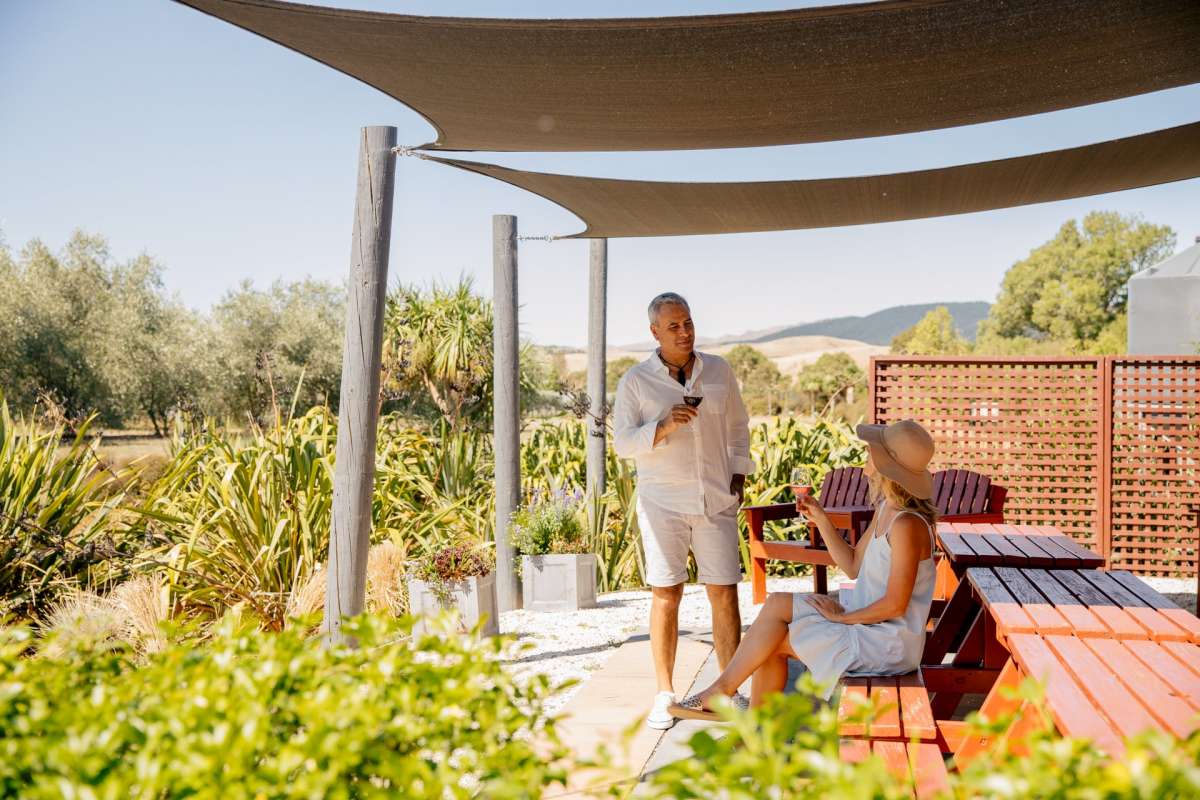 There's a great stretch of boutique wineries edging the south bank of the Waipara River, strung along George's Road. Many visitors aren't aware of this bountiful pocket of Waipara goodness, but it's a must. My first stop was the eye-catching winery, Terrace Edge, a family-owned business under the command of Jill and Bruce Chapman. Their tasting shed resembles a friend's lounge whose style you envy, as you drink in the panoramic views of the Waipara Valley, all the way to the Teviotdale Hills, cushioning the valley from the easterly winds. Sample award-winning organic pinot noir, syrah and rosé, enjoy home-grown olives and oils. Peckish? Tuck into gourmet toasties of sticky pork, braised beef or a variety of other combos. 
A star feature is a block of "roasted slope" Syrah vines, that seemingly cling onto the precipitously steep slope of the terrace. Jill remarked that in the height of summer, these vines are frequently bathed in 40C of heat. Terrace Edge Syrah is superb. Spontaneously purchased just over 20 years ago, the Chapman's wine production is complemented by their 2000-strong grove of olive trees. Bruce and Jill's youngest son, Pete, manages the day-to-day operations of Terrace Edge after studying viticulture at Lincoln University. It's a delightful destination. https://terraceedge.co.nz/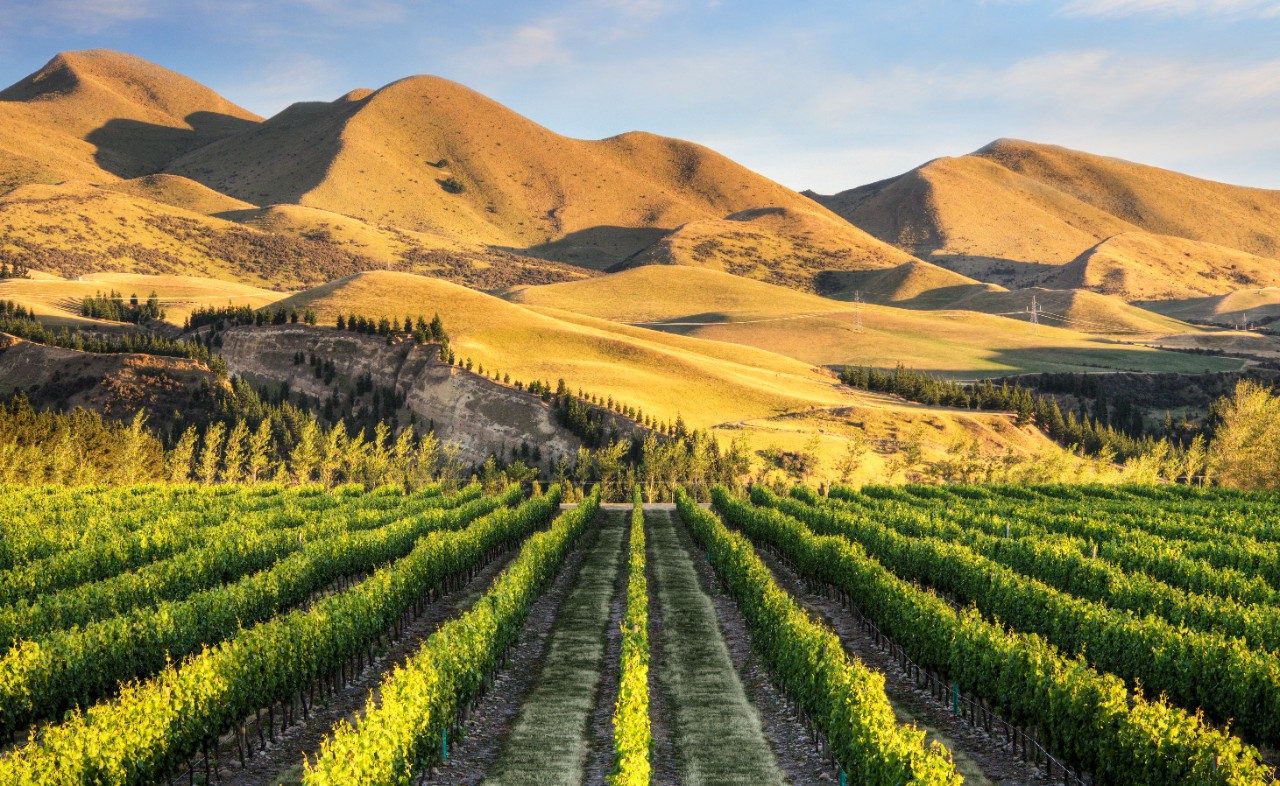 Just up the road, Kirk Bray treated me to his handcrafted delights at Georges Road Wines. His Pinot Noir, Syrah and Pinot Gris wines are elegant, delicate, delicious and a reflection of the unique terroir. His winemaking is intentional and small-scale, creating unique and unmissable wines. They've got a fabulous function centre adjoining the cellar door, along with a frills-galore wine pod, complete with wood-fired hot tub, if you fancy a night or two of restful indulgence among the vines, gazing at the Three Deans Mountain Range. Wine pod stays also include the use of complimentary bikes to roam at leisure, luxury bedding, Bluetooth sound, a well-equipped kitchen and breakfast is included. www.georgesroadwines.co.nz 
Next stop was The Bone Line estate. The winery is named in reference to the nearby K-T Boundary line which is evidence of the cataclysmic asteroid impact on the earth that brought about the extinction of the dinosaurs and giant marine reptiles. The Cretaceous/Tertiary (KT) boundary is the layer of sedimentary rock laid down at the time of the dinosaur extinction. The South Island has some of the world's best examples of this exposed boundary line. One of these can be found in the nearby Waipara River Gorge, where Canterbury Museum has been collecting fossil marine reptiles and birds for more than 150 years. The KT boundary shows as a dark line in the exposed sediments on the banks of the  Waipara River Gorge, thrust up by tectonic forces. The grey mudstones that predate the extinction event contrast starkly with the sulphurous green rocks above. Each of the wines' labels features fossils discovered in the Waipara River dating back as far as 65 million years, creating a tangible connection with the land on which their fruit is grown. One of the wine labels is Iridium, a reference to the metallic dust that the asteroid strike unleashed around the world and is highly present in the KT boundary line's exposed layer of sedimentary rock at Waipara Gorge. 
Iridium is a beautiful red wine, a blend of Cabernet Franc, Merlot and Cabernet Sauvignon. Another personal favourite is The Bone Line's Waimanu Pinot Noir, a velvety, elegant and aromatic wine, bursting with berry and cherry flavours and an underlying smokiness. As an aside, Waimanu is the oldest known penguin, found in fossilised form in the Waipara River. As well as tasting their divine wines, the Vineyard Walkway leads you on a 45-minute ramble through the estate, with spectacular views high up on their terraces, overlooking their wine blocks and Waipara River, helpfully adorned with information panels. https://theboneline.co.nz/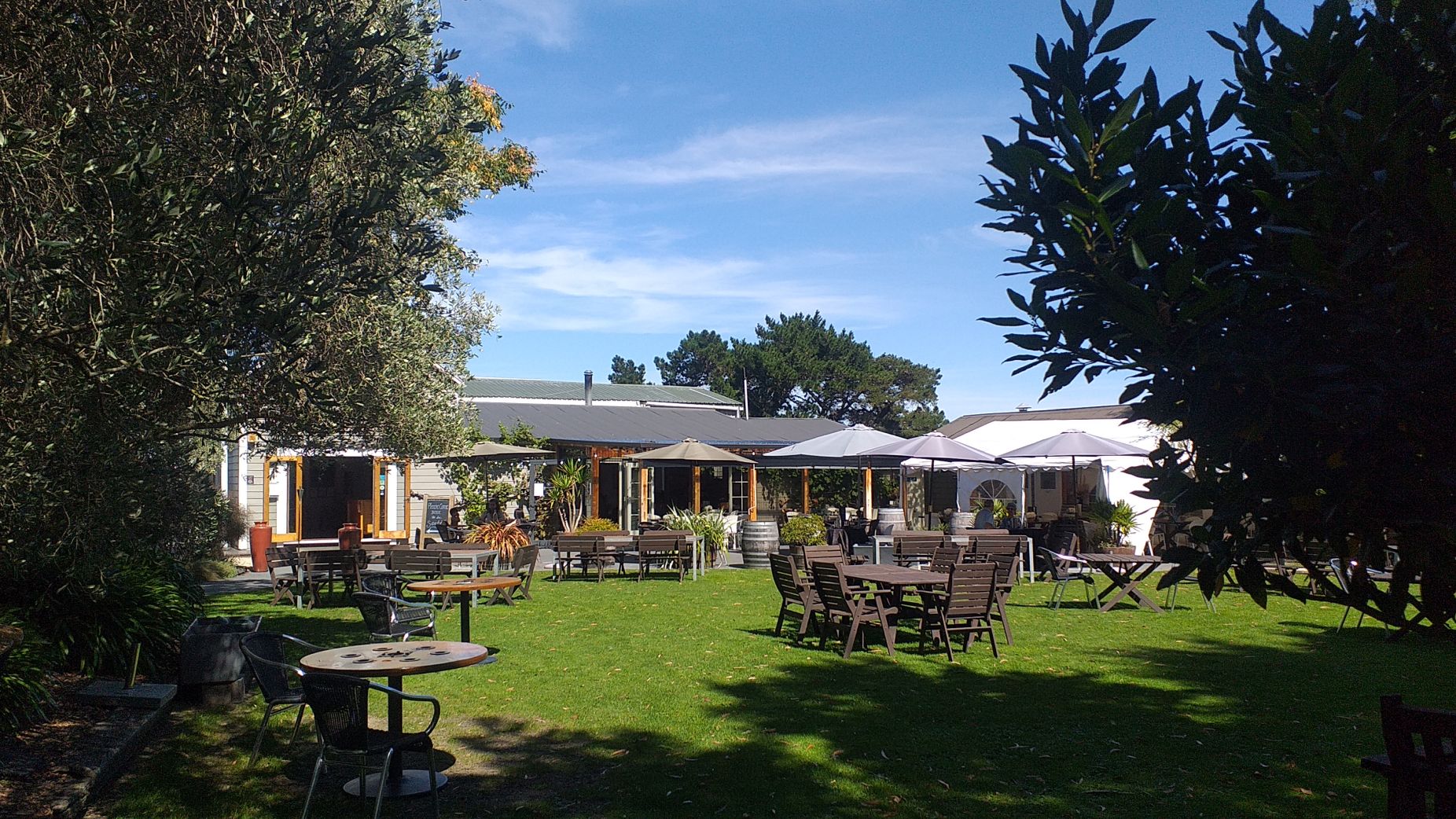 Complete your south bank exploratory with a visit to Iron Ridge Quarry Sculpture Park. Nestled against the striking backdrop of the Three Deans and Mt. Brown, Raymond Herber purchased the abandoned Amberley lime works 25 years ago, transforming the quarry into a wondrous sculpture park, swathed in artfully curated native gardens. His graceful, strong steel sculptures are exceptional pieces of statement art. The star attraction is Gentle Giant, a spectacular 2.5-metre-high steel sculpture of a Clydesdale stallion. The Iron Ridge Quarry Sculpture Park is a must-see. www.raymondherber.com 
Heading north across the river, I also called into Torlesse Wines. Under the helm of Kym and Maggie Rayner, the winery first started its life as a farm woolshed. In 1987 it was converted into Glenmark Wines by John McCaskey, while Torlesse Wines moved to Waipara in 1991 and they still share the production facilities. Many additions have made the winery self-sufficient in all aspects of winemaking from crushing to bottling. Most grapes are hand-harvested and all are batch-processed keeping different vineyard components separate for assessment until final blending.  
Their cellar door which opened in 2000 has the rustic charm you'd expect from an old woolshed, with grapevines draped over the entrance. Torlesse prides itself on hand-crafted 100% Estate-grown wines. They produce a vast range of wine varietals, be sure to check out their award-winning Gewurztraminer and Sauvignon Blanc, plus their ports and black currant liqueur. If you're just beginning your day, hire one of their bikes to get around a few more Waipara wineries. https://www.torlesse.co.nz/ 
Finally, I ventured to one of the cradles of the wine region. Waipara Springs was the valley's original cellar door and café, opening in 1990 after the first plantings were made in 1982. Waipara Springs' first Vintage was in 1989 and Jill and Bruce Moore, who pioneered the planting of those first vines, still live on the property in the original family home. Bruce undertook the first Pinot Noir plantings in the region, which proved to be a hugely successful exercise! With some of the oldest vines in the valley, the depth and intensity of these estate-grown wines is accentuated. The vineyard is planted with Riesling, Sauvignon Blanc, Chardonnay, Gewurztraminer, Pinot Noir and Merlot with the wines crafted in two differing styles, the fresh fruit-driven wines under the Waipara Springs label and the structurally driven wines of the Premo label.  
Also, don't miss tasting the Aroha gin, available on-site. Waipara Springs has an onsite cellar door where all of their wines can be sampled and an excellent restaurant where a delicious lunch and breakfast can be enjoyed. Their charming outdoor seating area and boutique wine shop make this one of the must-visit wineries in the Waipara region. The lunch menu is a beautifully executed affair with generous platters and exquisite dishes, paired with wines, like a Duo of Pork.  This features a pulled pork shoulder beignet and crispy skin pork belly, served with duck fat potatoes and seasonal greens. The elegant summer berries and creamy richness of Waipara Springs Rose is the perfect complement. I also highly recommend the Vietnamese chicken salad, with coriander, mint, carrot, cucumber, bean sprouts and crispy noodles, dressed with Nam Jim. It's a wonderful oasis to while away a lazy afternoon in the heart of the valley. https://www.waiparasprings.co.nz/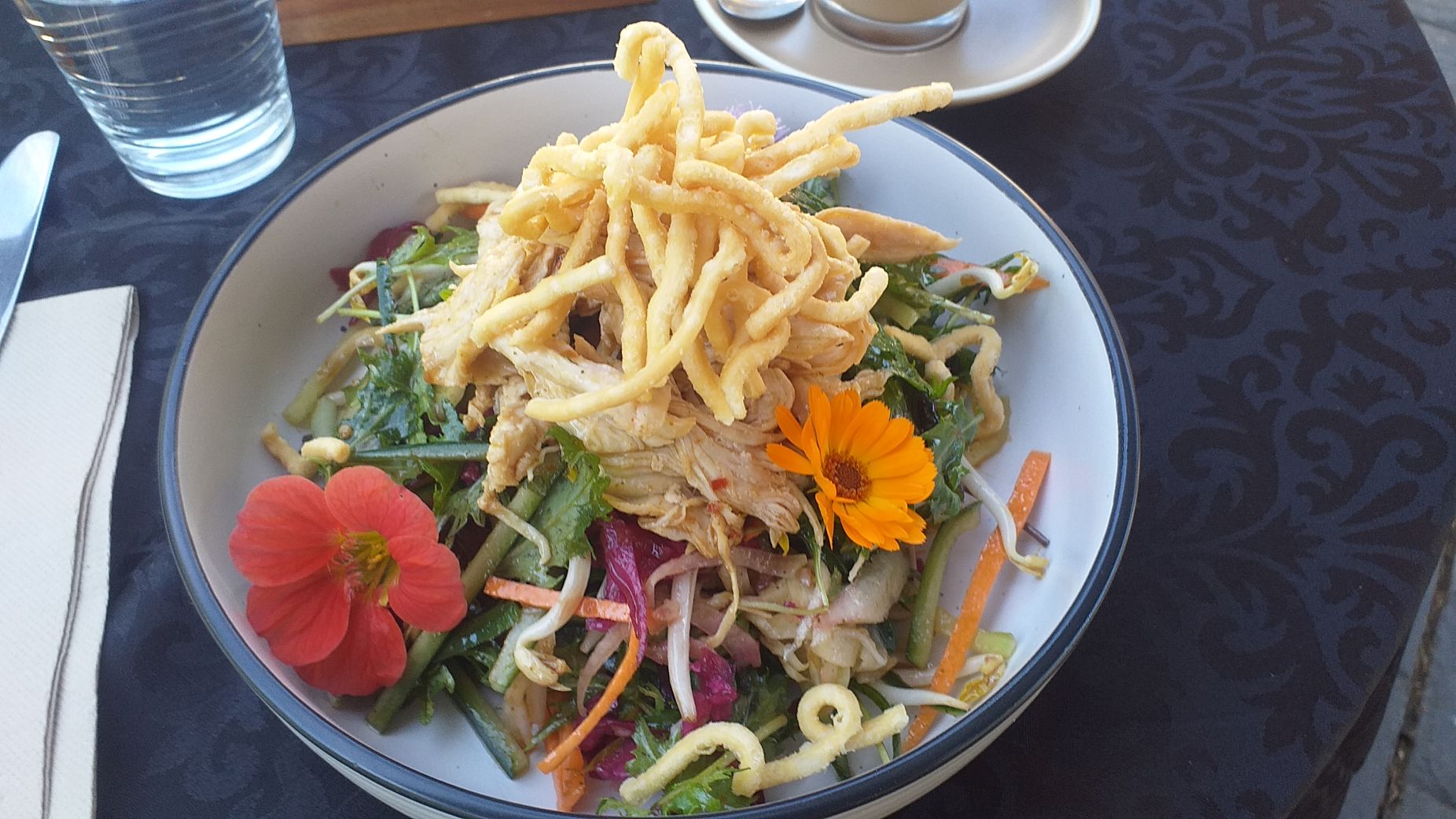 Whether you're sampling wines in the coolest little wine region of Waipara, marvelling over limestone landscapes, soaking in thermal hot pools, recharging yourself on a high-country farm-stay or blazing the magnificent coastal and forest trails, the Hurunui District is primed for indelible holiday experiences. Make your first stop the region's official visitor's website. https://visithurunui.co.nz/ 
Mike Yardley is our resident traveller on Jack Tame Saturday Mornings.