Mike Yardley: The Great New Zealand Summer
Author

Section

Publish Date

Saturday, 15 December 2018, 11:26AM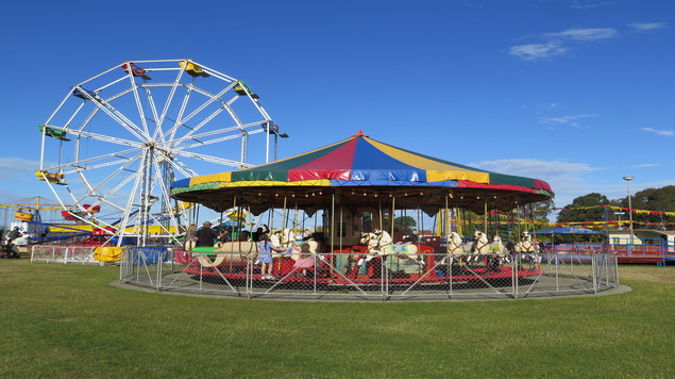 New Zealand has been up in lights in the Lonely Planet universe this year, lauded as one of the best countries to visit in 2018. Remember that patriotic rallying cry from years ago, "Don't Leave Home 'til you've seen the country?' It seems just as apt today.
So what's on the radar this summer to add extra zing to a great Kiwi getaway? Enclosed is a selection of stand-out events and exhibitions, strung across the length of the country, that you may well want to thread into your domestic holiday plans this summer.
Te Papa has cultivated a strong reputation for turning on a summer blockbuster and this year's banner attraction is all about Terracotta Warriors. Set to start its long summer run at Te Papa today (December 15), Terracotta Warriors: Guardians of Immortality offers an intimate and immersive encounter with a selection of the remarkable 2,300-year-old terracotta warriors. The exhibition actually runs until April. For more than 2,000 years, they secretly guarded the tomb of Qin Shihuang, China's First Emperor. Funerary art at its finest.
Discovered by chance in 1974, the underground army is regarded as one of the greatest archaeological finds of the 20th century. The summer blockbuster exhibition features eight warriors standing 180 centimetres high and two full-size horses from the famous terracotta army, as well as two half-size replica bronze chariots, each drawn by four horses. And in true Te Papa style, there's a variety of wraparound interactive displays to complement the starring attractions from antiquity. www.tepapa.govt.nz
If you're hankering for a lavish live musical this summer, Auckland's Civic Theatre will be playing host to the Disney blockbuster, Aladdin. From the producer of Mary Poppins, Disney's spectacular musical, Aladdin, features all those signature songs from the classic Academy Award-winning film, including 'Friend Like Me', 'A Whole New World' and 'Arabian Nights.' The classic tale is brought to thrilling theatrical life on stage with breath-taking sets, mind-blowing special effects, over 300 lavish costumes and a fabulous cast. It's month-long run in Auckland begins on January 3. https://aladdinthemusical.com.au/index.php/Auckland
It might well be my favourite Kiwi summer headliner, the TSB Festival of Lights, which transforms New Plymouth's Pukekura Park into a lavishly illuminated night-time wonderland. Opening on December 16 and running until early February, over 100,000 visitors flocked to last year's starry-eyed spectacle. This summer, you can experience 16 light installations, including 10 brand new creations. https://www.festivaloflights.nz/
I also have a major soft-spot for one of New Zealand's oldest summer beach carnivals, the Caroline Bay Carnival. Timaru's big bash celebrates its 108th outing this summer, running from Boxing Day for a fortnight, with a daily and nightly programme of family fun, live entertainment, fairground rides talent quests and competitions. There's a timeless, old-fashioned vibe to the carnival. A Kiwi classic. http://www.carolinebay.org.nz
Not to be outdone, and now in its third decade, I am reliably informed that one of the best days out in the North Island is at the Opunake Beach Carnival in South Taranaki. There's the old-time Miss Opunake and Mr Muscle competitions, alongside all the traditional carnival capers which is a major
fundraiser for the Opunake Surf Life Saving Club. The summer's big bash is set down for January 5 and thousands will flock to it.
If you happen to find yourself in the Tron this summer, an absolute must-see is The Topp Twins Exhibition at Waikato Museum. Given Jools and Lynda Topp hail from Huntly, it is apt this this incisive exhibition is on display in the Waikato. For more than 40 years, the Topps have been cultural touchstones, playful, powerful and political. Whether it's as Camp Mother and Camp Leader, Ken and Ken, or those posh socialites Prue and Dilly (whom I adore) this magnificent exhibition showcases their ingenious ability to resonate right across the generational and political divide. The exhibition runs until February. www.waikatomuseum.co.nz
Merry Christmas!
Mike Yardley is our Travel Correspondent on Jack Tame Saturday Mornings