Mike Yardley: The Cure to kick off Sydney's Vivid LIVE in May
Author

Publish Date

Fri, 8 Mar 2019, 3:22PM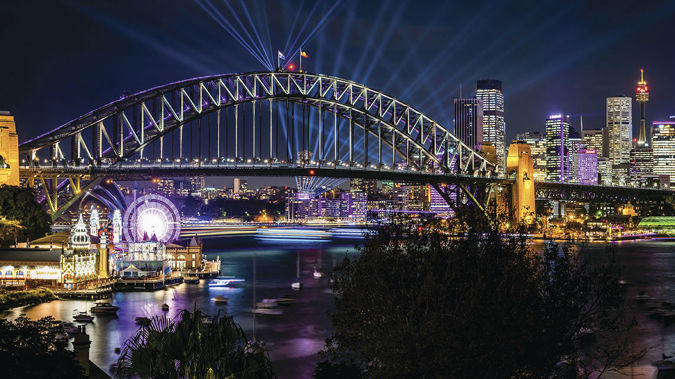 Mike Yardley: The Cure to kick off Sydney's Vivid LIVE in May
Author

Publish Date

Fri, 8 Mar 2019, 3:22PM
It's one of the hottest festivals in Australasia, Vivid Sydney, which will burst back into life in May in the Harbour City. The Sydney Opera House has just revealed that legendary British alt-rock group The Cure will perform landmark album Disintegration on its 30th anniversary in a world premiere and Australian exclusive at Vivid LIVE as part of Vivid Sydney.
Music has become an equally alluring dimension in Australia's largest festival of light, music and ideas. The Cure's Robert Smith will take to the Concert Hall stage with full band for four nights only in May, performing the exquisitely melancholic and undeniably influential album Disintegration in full alongside moving tracks from their extensive back catalogue.
Vivid Sydney Creative Director, Ignatius Jones, says: "Vivid Sydney is renowned worldwide for celebrating creativity and championing innovation. Once again Vivid Music is set to showcase some of the best local, international, emerging and established artists across 23 days and Vivid LIVE is a key event in our festival program. We look forward to welcoming music lovers young and old from around the world to our Harbour City's iconic Sydney Opera House to see The Cure perform."
It was Disintegration – The Cure's eighth studio album, released a decade into an already illustrious career – that cemented them as a cultural phenomenon. In 1989, at the pinnacle of numerous life changes, singer-songwriter and founding member, Robert Smith's overwhelming urgency to compose a masterpiece drove him to produce an uncompromising piece of art that would sell over 3 million copies worldwide and become the group's most critically-praised and beloved record more than 30 years later.
Devastatingly honest, Disintegration's unrelenting emotional grandeur was all-consuming yet oddly comforting. It established The Cure as pioneers of a new era in popular music, transforming the Grammy-nominated group into counter-intuitive dark pop thrillers that influenced countless musicians including Sydney Opera House alumni Interpol, Robert Plant and Lorde. Now returning to Vivid LIVE eight years after their Sydney Opera House debut, The Cure's 2019 performances are guaranteed to be both hypnotic and transcendent.
The ballot for The Cure's exclusive Vivid LIVE performances follows sold-out ballots for world-class shows including Solange (2018), Morrissey (2015), Kraftwerk's The Catalogue in 3D (2013), and Anohni's immersive and sense-shifting Hopelessness (2016). Entering its second decade in 2019, Vivid LIVE continues its commitment to present the most ambitious and innovative local and international talent on the nation's most famous stages. The full programme for Vivid LIVE at the Sydney Opera House will be announced soon. https://www.vividsydney.com