Mike Yardley: Southland treasures
Author

Publish Date

Sat, 18 Dec 2021, 2:29pm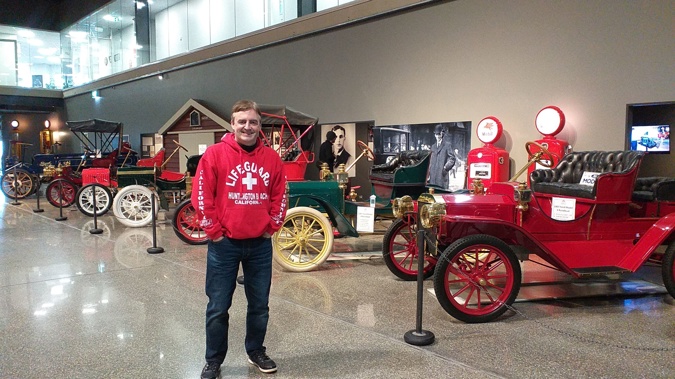 Mike Yardley: Southland treasures
Author

Publish Date

Sat, 18 Dec 2021, 2:29pm
Every time I visit the deep South, I'm always uplifted by the golden-hearted character of Southlanders and their dazzling collection of treasures. Invercargill's greatest calling card is the fact that it beckons like a national garage, awash in shiny chrome and seductive curves, with irresistible collections of classic motorbikes, cars and domestic machinery. Strutting an entire block of Tay Street, a striking purpose-built Art Deco building houses the shining jewel in Invercargill's crown. Bill Richardson's Transport World houses the home-town collector's lifelong passion for trucks and automobiles. After buying his grandfather's 1933 International D1 in 1967, his abiding love-affair for big workhorses snow-balled. This mammoth museum doesn't just gleam and groan with trucks, but classic cars, Kombis, domestic machinery and all manner of quirky gems.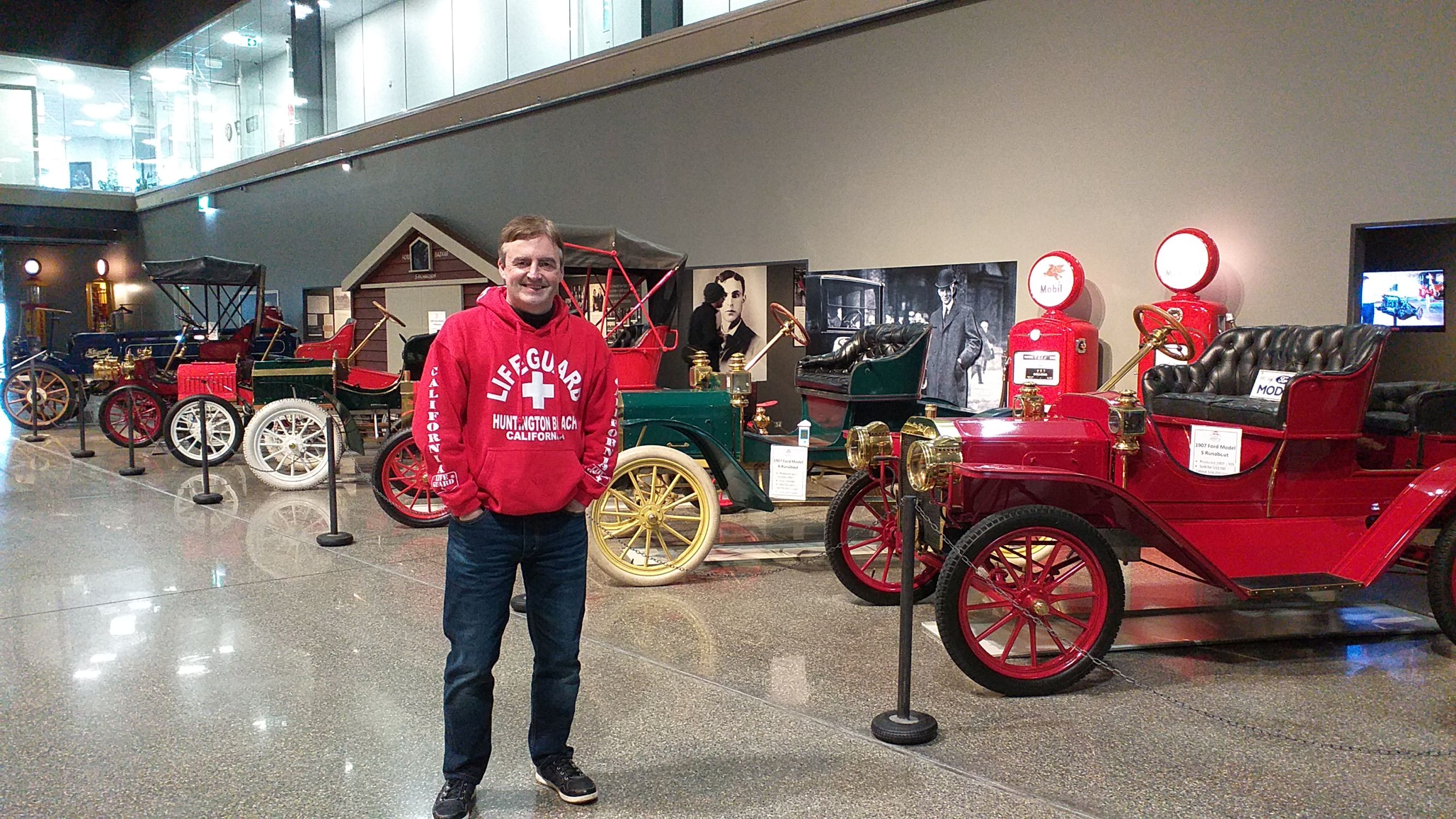 (Photo / Mike Yardley)
There's a vintage paddy-wagon from the Christchurch Police, circa 1925, retro paraphernalia by the truckload, vintage petrol bowsers, Invercargill's first passenger bus, a vintage Foursquare truck and even the original yellow Mini from Goodbye Pork Pie. (I'm taking this bloody car to Invercargill!) The fire engine-red Texaco tanker is one of my favourites. This 1940 Dodge Airflow water tanker was restored by Bill so spectacularly, that legend has it that American oil executives from Texaco visited Invercargill to offer a blank check to Bill for "Tex the Tanker." Bill said "No Deal." Boasting over 300 vehicles, the world's most comprehensive Ford collection is deliriously good, including 7 of the 8 pre-Model T production cars lustily displayed, dating back to 1904, along with some fine "Tin Lizzie (Model T) specimens.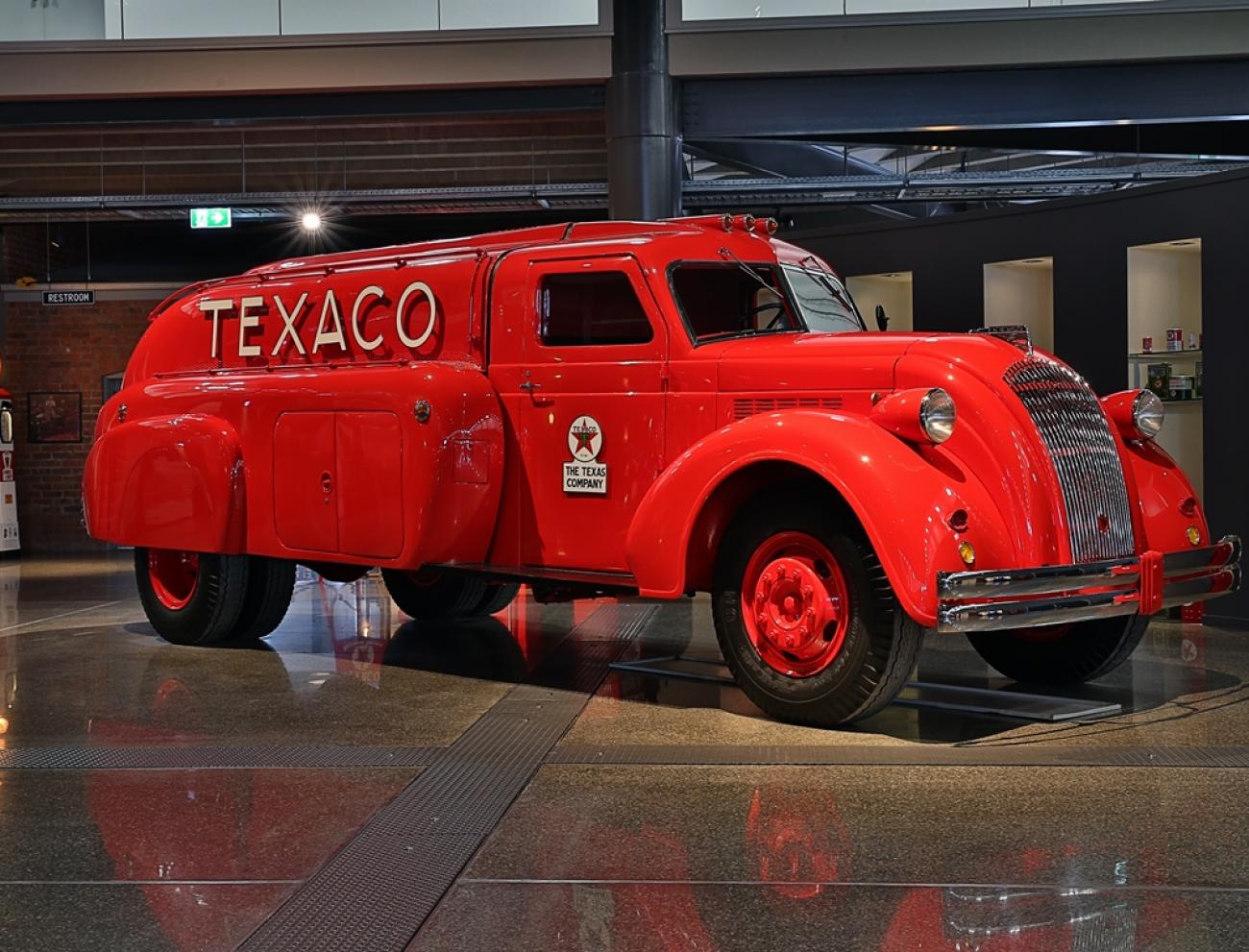 (Photo / Transport World)
I furthered my engine fix at their sister exhibition, Classic Motorcycle Mecca, which sports an equally museum-worthy line-up of 300 two-wheelers. Spread across two floors, the classic motorbike displays run the gamut from a 1902 Peugeot motorcycle to a 21st century Simms Corbin Custom, plus plenty of John Britten motorbikes. An added feature is the George Begg exhibition, the famed Invercargill engineer who hand-built a slate of vehicles in his "toy shop", as part of his glittering career in the motorsport industry. Plus, Classic Motorcycle Mecca has a wonderful tribute gallery to Burt Munro.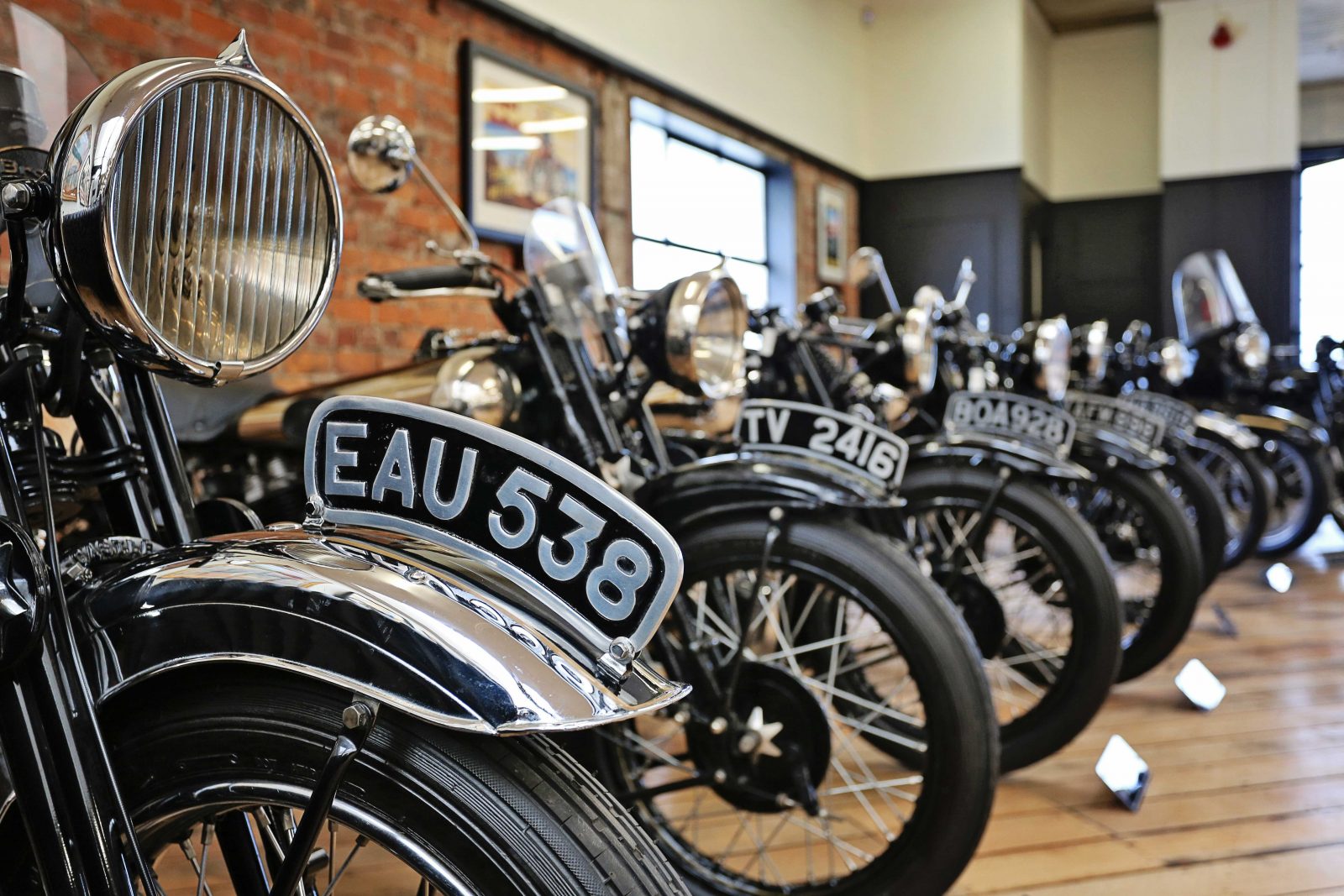 (Photo / Transport World)
Three years ago, Transport World also opened New Zealand's first heavy equipment playground, Dig This Invercargill. You can let rip and have a go driving heavy machinery, including bulldozers, diggers and skid steers in a giant gravel pit. You can even crush a car! Expertly supervised with hands-on instructors, you'll come away from this smashingly good time feeling like a glorified heavy machinery operator! Only in Invercargill.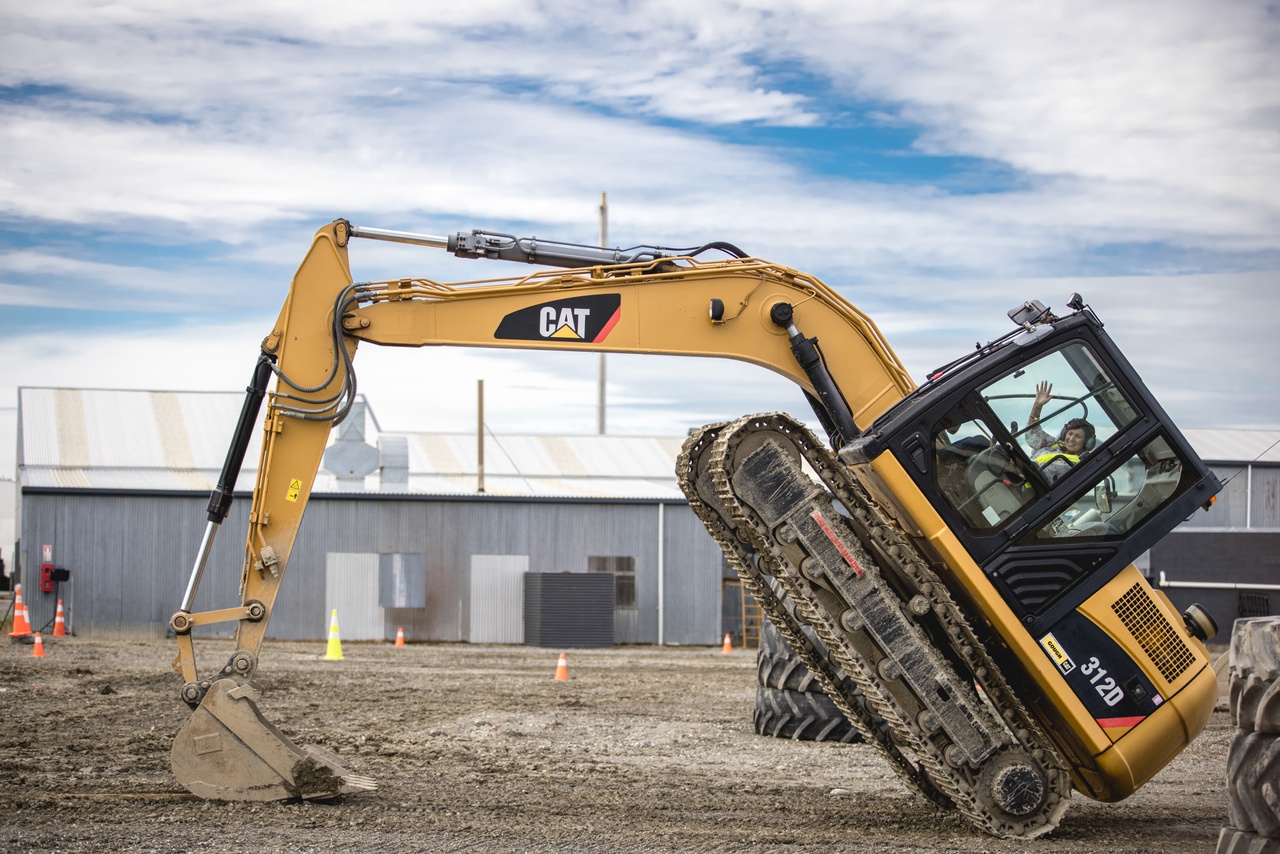 (Photo / Southland NZ)
Complete your wheely good look around Invercargill at E. Hayes. Operating since 1932, New Zealand's largest independent Hammer Hardware store boasts one of the nation's biggest private motorworks collections, headlined by the World's Fastest Indian motorcycle. Yes, Burt Munro's original 1920 Indian Scout. Amid the shelves of power tools, spanners, nuts and bolts, a vast array of vintage machinery displays pepper the store. The real, original motorbike is housed inside a glass cabinet, but there's a replica of the prop used in the film, that you can crawl into, while imagining blasting across Utah's Salt Flats. Remarkably, the E Hayes collection is free to admire.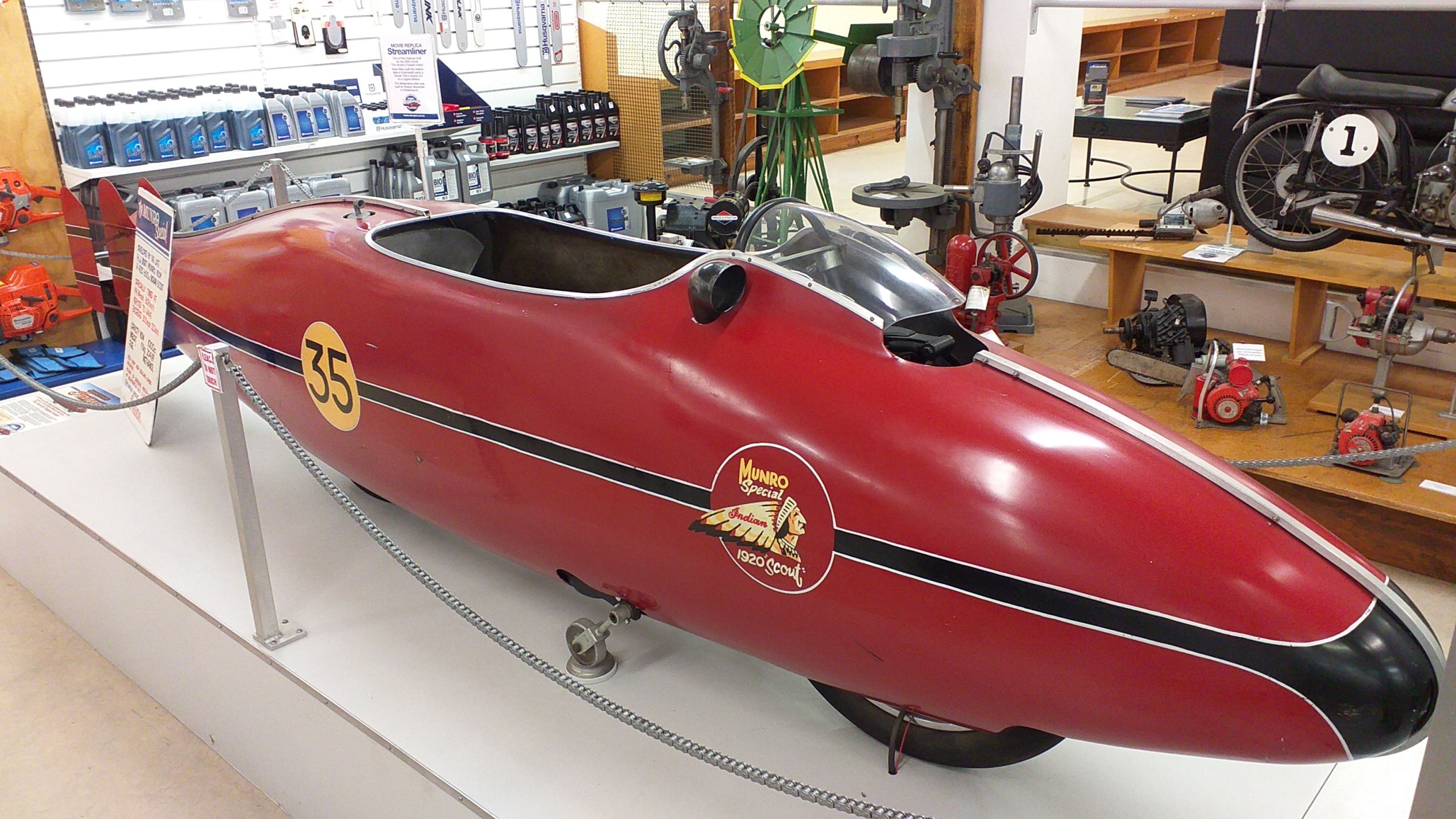 (Photo / Mike Yardley)
Where to stay? The Lodges at Transport World is the discerning choice, boasting supreme comfort and a luxurious home-away-from home atmos. Comprising eight boutique apartments, each stylish sanctuary bursts forth with quirky flourishes and thoughtful touches, lightly styled with an individualistic 'Kiwiana' motif. You might want stay in the Lollies, Stag, Oyster or Feathers apartment. I stayed in the latter, enamoured with the elegant design motif and detailing. The sanctuary-like bedrooms are a nest of indulgence, with sumptuous Hungarian down bedcovers.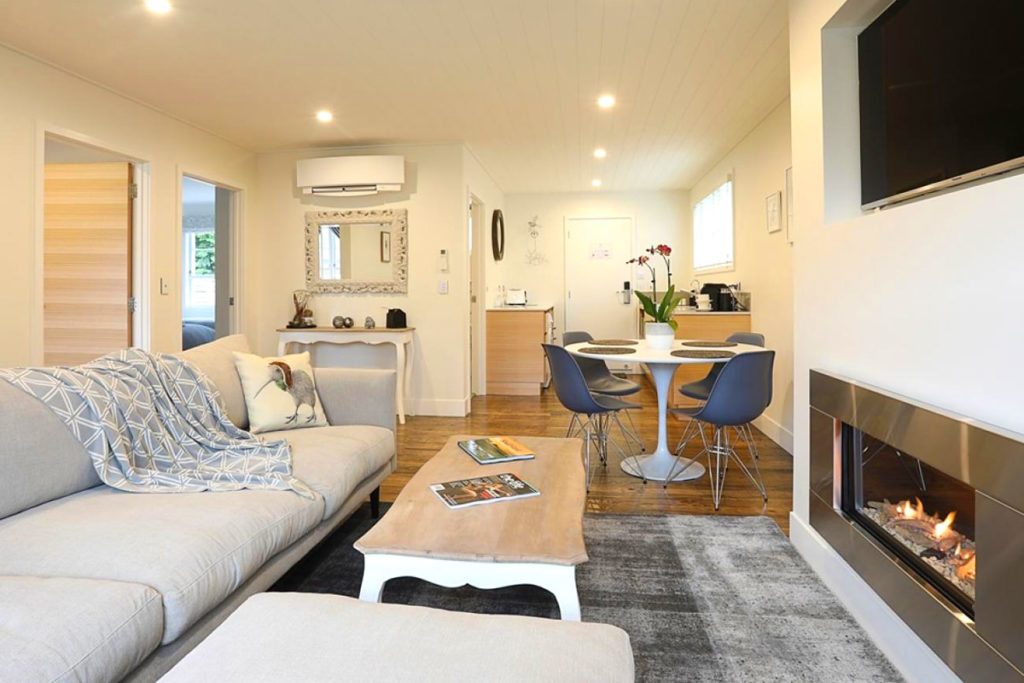 (Photo / Transport World)
The kitchen is contemporary and sleek, and equipped with everything you might need including pod coffee machines. Stocked with reinvigorating, high-end and eco-friendly toiletries and featuring comforting heated floors, the bathrooms would make Roman emperors blush. And the blissed-out living rooms feature atmospheric gas fireplaces, big-screen televisions and comfortable couches, while you delight in the little details peppered throughout. The Lodges is the only Invercargill accommodation provider to have been given a Gold Qualmark, so you can certainly expect an unrivalled experience. 
West of Invercargill, I enjoyed a riveting day-trip, dipping into the delights of Western Southland. First up, the wildly popular seaside village of Riverton, the "Riviera of the South", steeped in rich history, as it was one of the earliest European settlements in New Zealand. Home to an eclectic mix of artists and fishermen, the town spans Jacob's River Estuary, a dramatically picturesque location framed by the vast, sweeping coastline. The quaint, old fashioned shop fronts of the main street are an attraction in themselves – bursting with off-beat shops, cafes and art galleries. A craft trail of artists' studios will take you to visit potters, painters, weavers and carvers. Be sure to visit the stunning Te Hikoi Museum, which does a sterling job telling the story of Riverton's unique integration between Māori and early European settlers here in the south.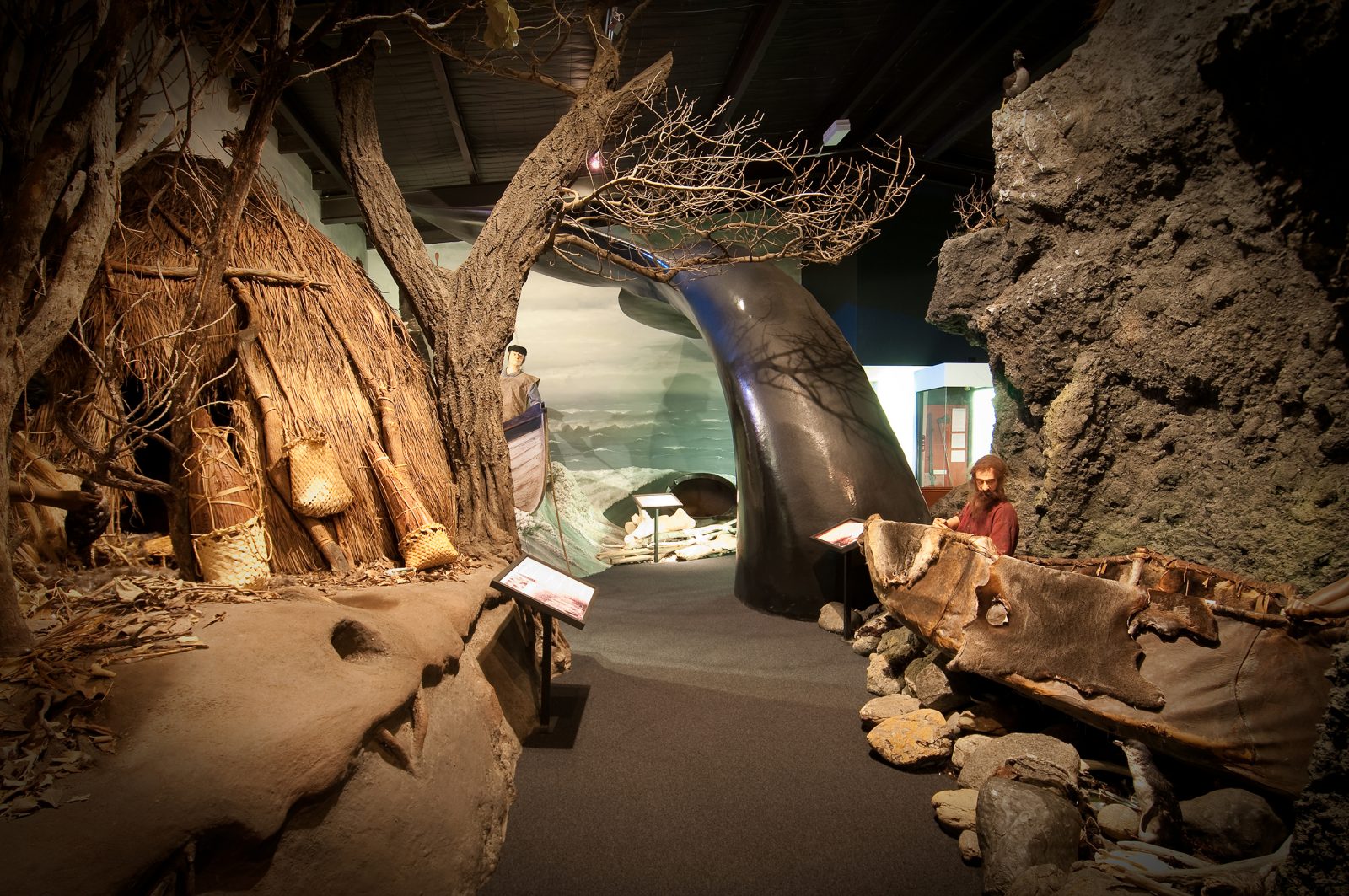 (Photo / Desitnation Southland)
Riverton's surrounding beaches and estuary are popular with swimmers, kayakers, surfers and families. Dolphins often travel up into the estuary for feeding and can be seen from the beaches. Nearby Colac Bay is home to 'The Porridge', which ranks among New Zealand's top surfing spots, bracketed in an eclectic array of cribs, spanning rustic to swanky. The Long Hilly Track starts just after this bay, exploring regenerating native bush and relics from the days of early Chinese gold mining in Southland. It was home to the largest Chinese settlement in New Zealand. I popped into Cosy Nook, a rocky cove providing trusty shelter to fishing boats and gnarly cribs.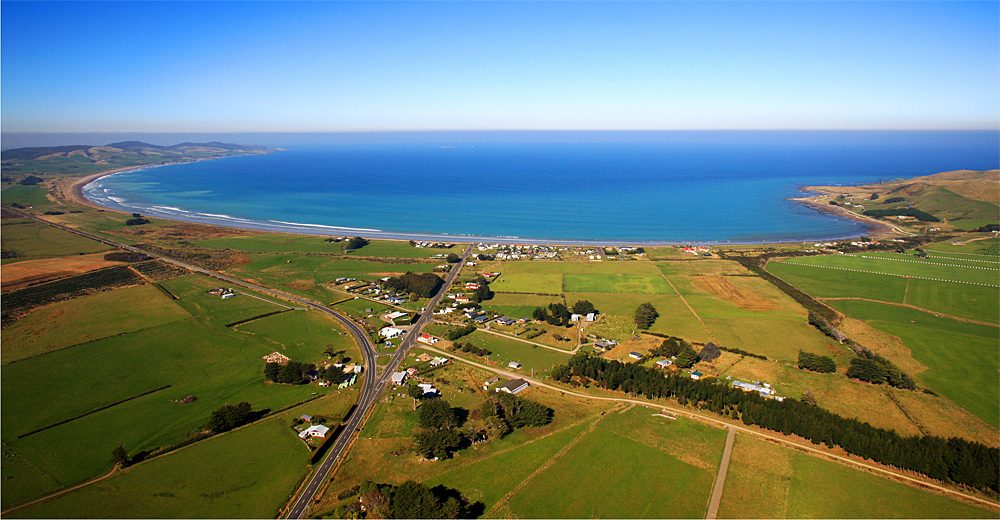 (Photo / Southland NZ)
Just offshore, the small island of Matariki was once a highly fortified pa site. Just around the coast, don't miss gazing over Monkey Island, which is known by Ngāi Tahu as Te Puka o Takitimu.  This rocky outcrop is considered by Māori as the anchor stone of the legendary Takitimu waka, captained by Tamatea and wrecked at the mouth of the Waiau River. At low tide, you can access this storied island. Just down the road, I enjoyed a lunch stop in Orepuki, at the Orepuki Beach Café. Boasting superb garden to table food, house baked breads and cake, they also produce their own lamb and beef. The cafe is housed in a grand old villa, on the main highway, overlooking Te Waewae Bay and the Longwoods Forest.  
Built around 1885, the first owner of this house was Captain Crowther of the Colonial Guard, who was sent from England to the new colony. The villa was recently restored and revitalised as an alluring cafe with buckets of charm. Just past Orepuki, Gemstone Beach is a revelation. Revered for its constant state of change, the storms and tides rake the beach with semi-precious stones like garnet, jasper, quartz and nephrite. Fossick heaven!  Further west, Port Craig and Tuatapere beckon, but my final stop was at McCrackens Rest where a viewing platform serves up salivating views of Te Waewae Bay and the Solander Islands – formed by the eroded skeleton of an ancient volcano.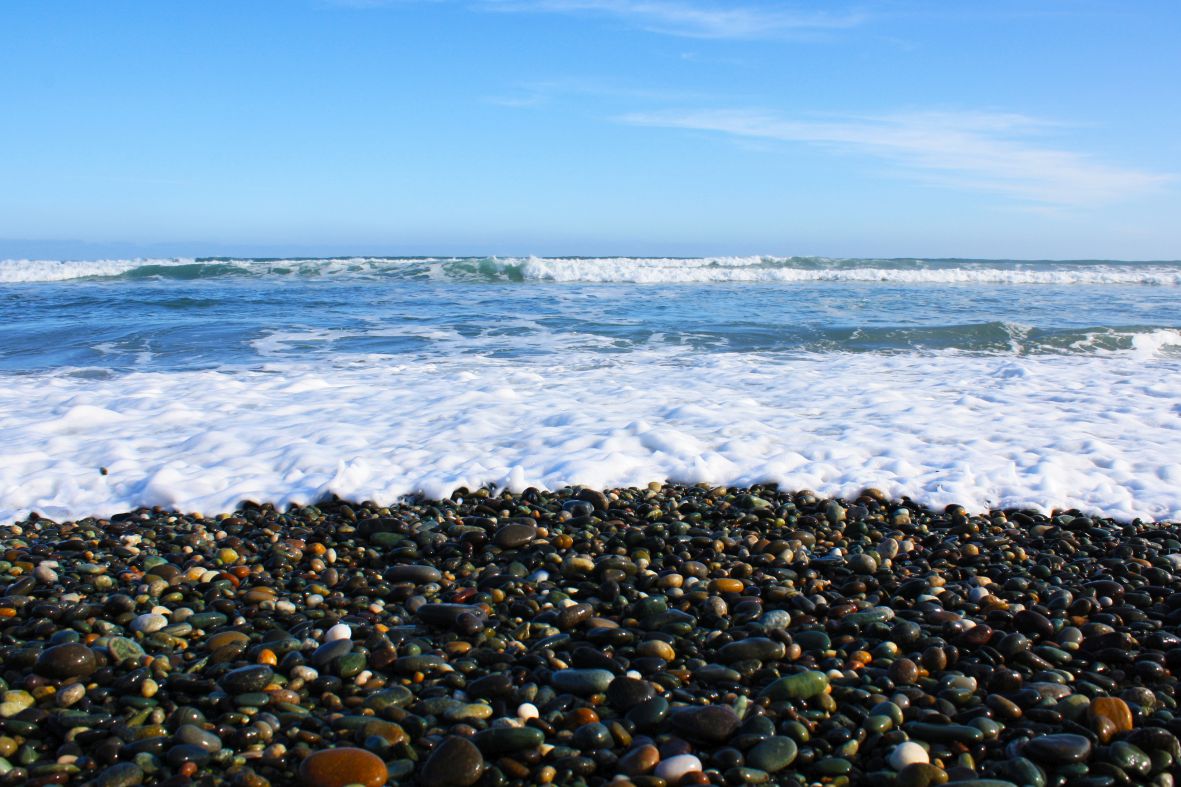 (Photo / Southland NZ)
Egregiously under-rated as a destination charmer, Gore is your classic New Zealand town with a stout community spirit, bustling town centre brimming with surprises and golden-hearted locals who are instinctively hospitable – no finishing school required. Pointing the car north, Gore embodies the heart and soul goodness of Southland, it's country soul and gentle old-school manners. Home to the Gold Guitars, world-famous brown trout fishing and world-class art, plucky Gore absolutely punches above its weight.  
There's a magnificent street art trail to lap up, too. The Hokonui Moonshine Museum is the subject of an ambitious multi-million dollar upgrade, known as the Maruawai Project. Gore District Arts and Heritage curator, Jim Geddes, is a walking cultural powerhouse and shared with me the exciting plans to refresh the city's cultural heart over the next two years. The redeveloped museum and new distillery will offer a much more immersive encounter with Gore's storied history in illicit grog.  
Directly across the road is Gore's astonishing tractor-beam for art-lovers, the Eastern Southland Gallery. Dubbed the "Goreggenheim", this national ark of priceless art lures many an Aucklander to town, simply to visit this gallery. Why?  It houses the international art collection of Dr John Money who was Janet Frame's life-long friend and ally.  Based in Baltimore, he was a passionate New Zealand art collector, becoming a patron of Rita Angus and Theo Schoon, amongst others. Prior to his death, Money bequeathed his 300-strong collection of pieces to Gore and inspired by his benevolence, a variety of New Zealand artists, including Ralph Hotere, have given works.  
This stirring gallery features 60 pieces by Hotere, hence why it's cultivated such a red-hot reputation on the art map. Money had a tendency of not buying any further works off an artist once they had become successful. In Janet Frame's autobiography, she writes about staying with him in his cluttered gallery-like home in a rough part of Baltimore, heaving with artworks. Jim Geddes, the gallery's curator, can tell the most wondrous stories about recording and shipping the collection from Money's home to Gore.  The Eastern Southland Gallery is a sigh-inducing communion with some superlative works of art.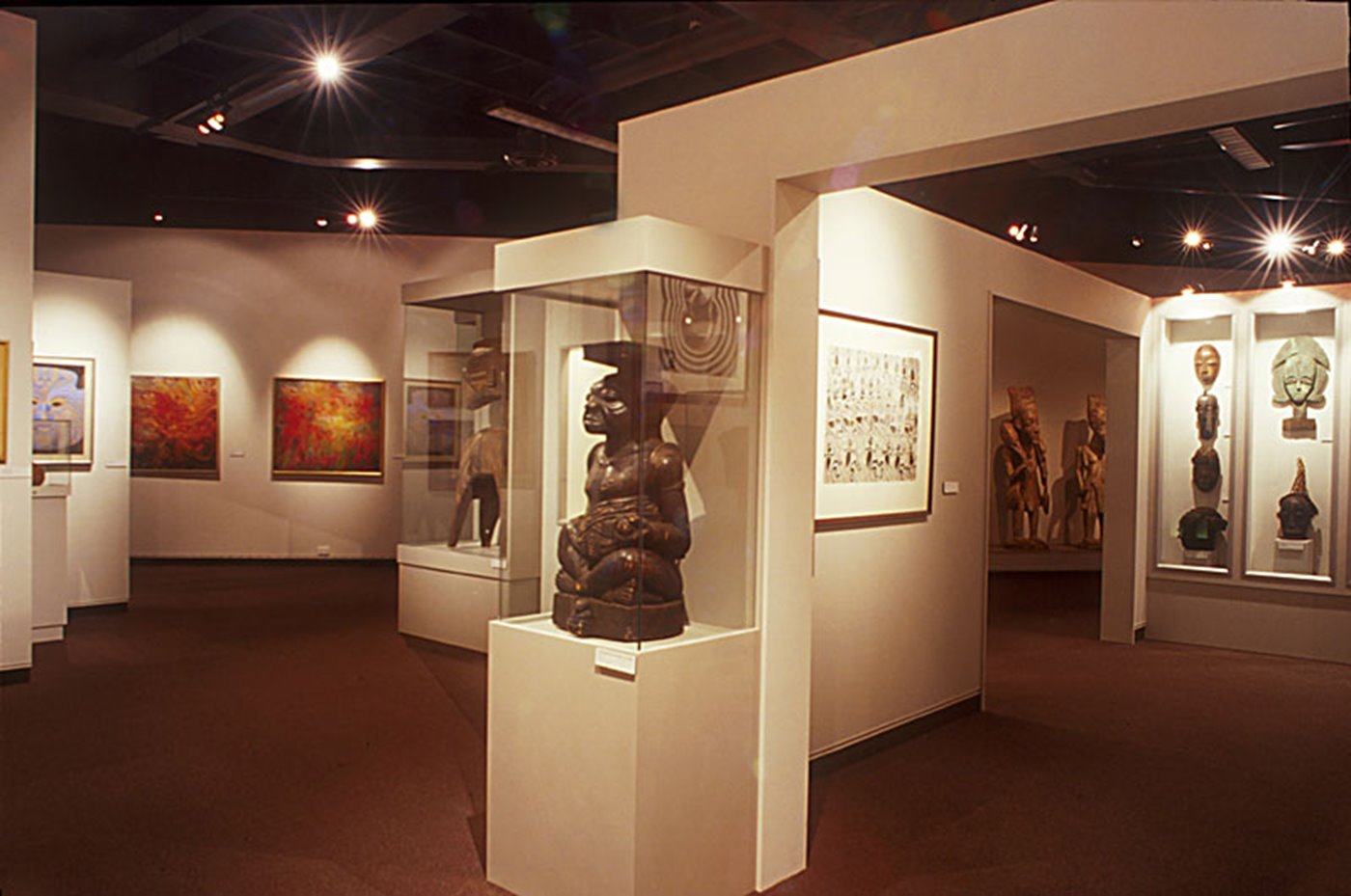 (Photo / Southland NZ)
Where to stay? I do like a room with a view and Hokonui Bed & Breakfast hits that out of the park. Nestled on a hillside, just 3km from the heart of town in East Gore, the sprawling vista across the countryside and Hokonui Hills is majestic. Shona and Brian are exemplary hosts who will make you feel right at home. Located on their private rural property, you'll enjoy free WiFi, a cracking country-style cooked breakfast, spacious guestrooms, a stunning shared lounge and outdoor seating areas. For a taste of country hospitality, you couldn't do better. 
Planning a jaunt to the Great South? Invercargill is a superb launch pad for exploring the wider treasures, whether it be Stewart Island, The Catlins, Gore and beyond. Make your first stop the region's official website. 
Mike Yardley is our resident traveller on Jack Tame Saturday Mornings.