Mike Yardley: Sleeping with a Princess
Author

Section

Publish Date

Wednesday, 11 October 2017, 11:12AM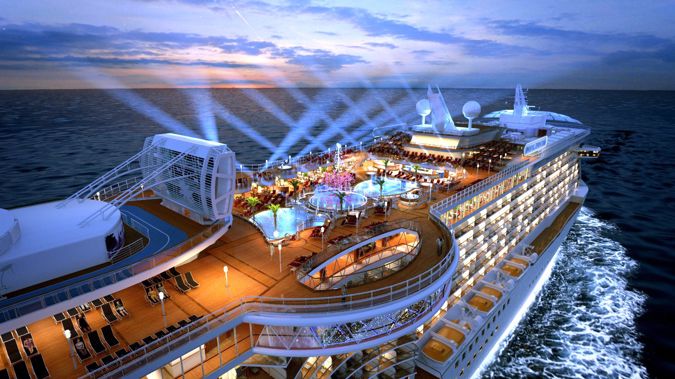 Princess Cruises has commissioned research that reveals sleep-deprived Kiwis struggle to get the recommended eight hours' of sleep per night. Just 20% of Kiwis get the recommended eight hours sleep per night during the working week, and while on holiday this figure soars to over 80%.
Princess Cruises has worked with leading sleep expert Dr. Michael J Breus PhD, to develop The Princess Luxury Bed, offering guests the ultimate sleep at sea, ensuring they "Come Back New." This culture of "sleep debt" has drawn interest from Dr. Breus , who is regular on the U.S. Dr Oz Show. 
And, it is not just the health of New Zealanders that are feeling the impact, but the bottom line of businesses', with more than 40% of the workforce having taken time off work due to tiredness or lack of sleep. Of this group, a further half have taken time off due to sleep equalling two days or more. Collectively, this works out to nearly 4 million lost working days per year.
 The research also uncovered that annual leave is not being used to relax and unwind with nearly two-thirds of Kiwis taking fewer than 20 days per year and when they do, 32% find it hard to escape work commitments, and have had to cancel or cut short a holiday – mainly due to urgent deadlines.
Princess Cruises has partnered with Dr. Breus to develop The Princess Luxury Bed and a specialty sleep programme to give guests the best night sleep, during their holiday at sea. "Sleep is a vital, sensory experience that allows our bodies to recharge and recover from mental and physical strains," says Dr. Breus.
 "Taking time away from the office and day-to-day stress may seem daunting but it's important to allow yourself the time to reset on holiday. Sleep is a sensory experience and all five of your senses must be prepared for slumber in order for sleep to come easily and last all night long. By collaborating with Princess, I believe we've come up with some really unique aspects for not just the bed itself, but the entire sleeping experience."
 The Princess Luxury Bed is being rolled out across the fleet, including many ships that will be plying our waters this summer. The bed features include: Luxurious Pillow-Top Mattress – two-inch pillow top offers maximum comfort atop a medium firm, nine-inch single-sided mattress providing superior support. Individually Wrapped Coils – reduces sleep-surface sway and motion transfer, resulting in less bed-partner disturbance.
Circular-Knitted Mattress Ticking – provides increased support for all sleeping positions, conforming to bodies for greater comfort and deeper sleep. Electronically Tempered Springs – enhanced support under compression for all body types. Full Foam Casing – provides greater edge support, increasing usable sleep surface. www.princess.com
Mike Yardley is our Travel Correspondent on Jack Tame Saturday Mornings.