Mike Yardley: Rotorua Thrills & Spills
Author

Publish Date

Wed, 9 Sep 2020, 4:52PM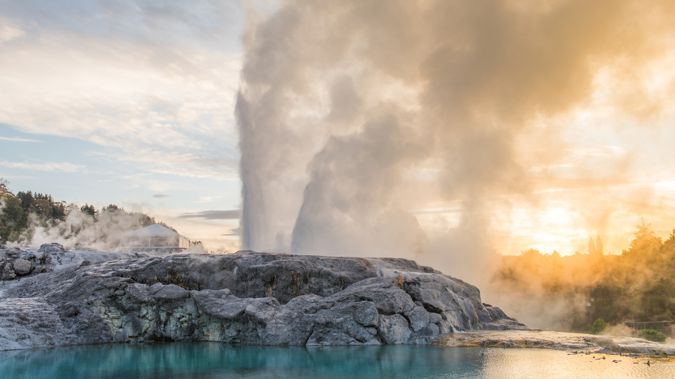 Mike Yardley: Rotorua Thrills & Spills
Author

Publish Date

Wed, 9 Sep 2020, 4:52PM
As the birthplace of New Zealand's tourism industry, welcoming and guiding visitors since the 1880s, manaakitanga is embedded in Rotorua's DNA. As one of the world's most dynamic geothermal regions, mud pools bubble and boil, hissing geysers gush, and steam coils like phantoms from the earth's cracks across Rotorua's remarkable landscape. In a city awash with geothermal wonders, it's tricky choosing what to spend your money on. I adore Te Puia in the historic Te Whakarewarewa Valley, home to the tempestuous Pohutu geyser, the Southern Hemisphere's largest, which relentlessly flips her lid every hour, spewing boiling water high into the air. I also plumped for the Waimangu Volcanic Valley, an immensely rewarding choice that strikingly illustrates the staggering power of nature.
Waimangu's major point of difference is the fact that it's a hot and steamy teenager, the youngest volcanic valley in the world - created as a direct result of the last catastrophic eruption in 1886. As you depart from the visitors centre to discover the valley, take in the panorama of the valley and Tarawera mountain. Prior to its last eruption in 1886, the area you gaze out upon was just rolling scrub country, with no surface hydrothermal activity. The 1886 eruption ripped open a line of craters, obliterating all plant, animal and bird life across the area before you. So, all the vegetation that now covers this valley, is remarkably youthful.
Waimangu is home to a host of geothermal formations including Frying Pan Lake, Cathedral Rocks and multi-coloured silica platforms like Marble Terrace and Warbrick Terrace. But the most spell-binding sight is the topaz-blue tint of Inferno Crater, an open window on the Earth's molten core. Fall in this crater lake and you'd be dead in about 6 seconds.  The boat ride on Lake Rotomahana is a cracking encounter with the location of the destroyed pink and white terraces. You'll also get the chance to view up-close, steaming vents and new silica terraces, artfully being crafted by nature. Just off the Thermal Explorer Highway, between Rotorua to Taupo, follow the signs to the spell-binding "Hidden valley" of Orakei Korako.
This ancient thermal wonderland boasts New Zealand's most expansive silica terraces, following the destruction of the Pink & Whites in 1886. Hugging the shores of placid Lake Ohakuri, Orakei Korako translates as "The Place of Adorning." This beautiful lakeside valley throngs with thermal formations, an atmospheric geothermal cave, photogenic bushwalks through pristine native forest and mud pools. Unsurprisingly this ethereal landscape was chosen as one of the locations for the BBC series, "Walking with the Dinosaurs."
Most of the thermal park actually lies beneath the dam waters of the lake, but you won't be short of fascinating sights to explore on solid ground. Like a grand portal welcoming you to the park, the Emerald Terrace, New Zealand's largest, towers over the frontage. Over 20 million litres of hot water trickle over the terrace and down into the lake every day. The park offers some stupendous panoramic look out points, across the entire site. My favourite thermal formation is the Golden Fleece terrace, 40 metres and long and 5 metres high. Formed in 131 AD, this absurdly gorgeous structure resembles a gigantically delicious mound of icing sugar.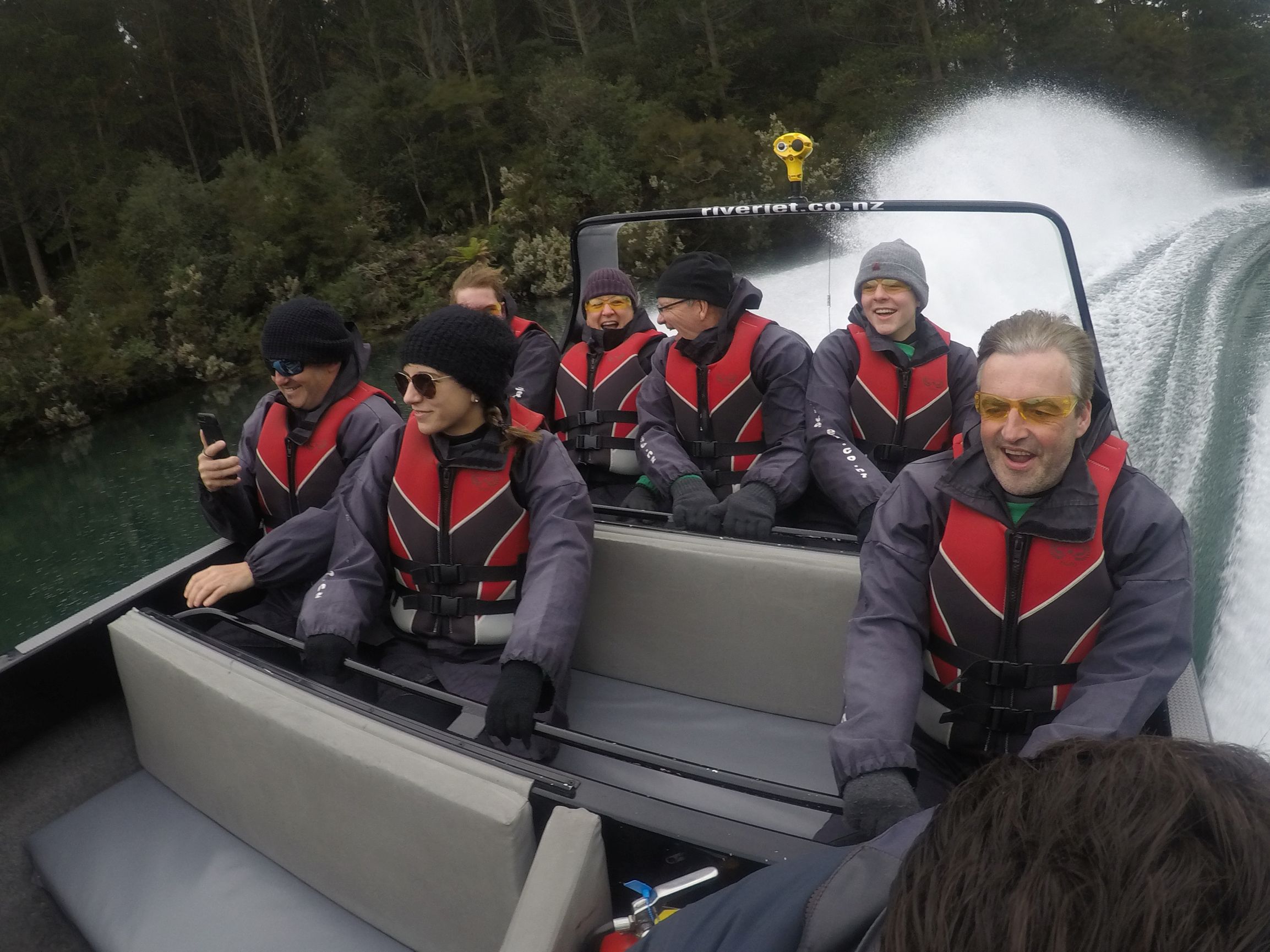 You can self-drive your way to Orakei Korako or sample its majesty on a jet boat safari with New Zealand River Jet. Operating on the Waikato River, where it crosses SH5 at Mihi, I plumped for their highly-acclaimed jet boat safari to The Squeeze. This three hour adventure climaxes with an intimate encounter clambering through a geothermal slot canyon to reach a hot waterfall. En-route to this multi-sensory encounter, my trusty jet boat driver and guide, Cam, entertained our group with a feast of anecdotes about the rich history of the river, the soaring pumice cliffs that edge the water and the indigenous history. An open stretch of farmland flanking the riverfront prompted Cam to enthral us with the back-story to the property.
A farmer was clearing the land shortly after World War Two and unearthed hundreds of Maori skeletal remains from a burial pit. He stacked them all up on a nearby hillock, fully exposed to the elements. His two sons thought it would be a great idea to use some of the skulls for target practice. After indulging in such a grossly insensitive pursuit, both sons mysteriously died. The evocative Tutukau Gorge soon cradled us in its soaring grandeur. Cam remarked that there's an indelible sense of moodiness to the gorge, a certain spirituality. He observed how in the winter months a brooding mist will frequently cloak the gorge and fingers of frost will drape the trees, yet metres out of the gorge, no mist or frost is discernible. After marvelling over the 50-metre tall vertical pumice walls of the gorge, where natural caves were once reserved as burial chambers for tribal chiefs, we disembarked the boat for the prize draw.
Fully kitted out in wet suits and fleece layers by the team, we waded through the warm waters of the stream before reaching The Squeeze. Waist deep in bath-tub temperature water, we wedged our way through narrow crevasses, formed by cheek-by-jowl giant boulders, to reach and stand underneath a hot water geothermal waterfall. It was more like a gushing fire hydrant than an open-air shower, lushly wrapped in virgin native forest. It's an absolutely exhilarating sensation. New Zealand River Jet's The Squeeze is a singular experience beyond comparison. Exceptionally staffed by seasoned pros, you'll be fully equipped with safety gear. A gigantic package of photos and video from your personal experience is also available. Treat yourself to a unique New Zealand experience well worth bragging about. www.riverjet.co.nz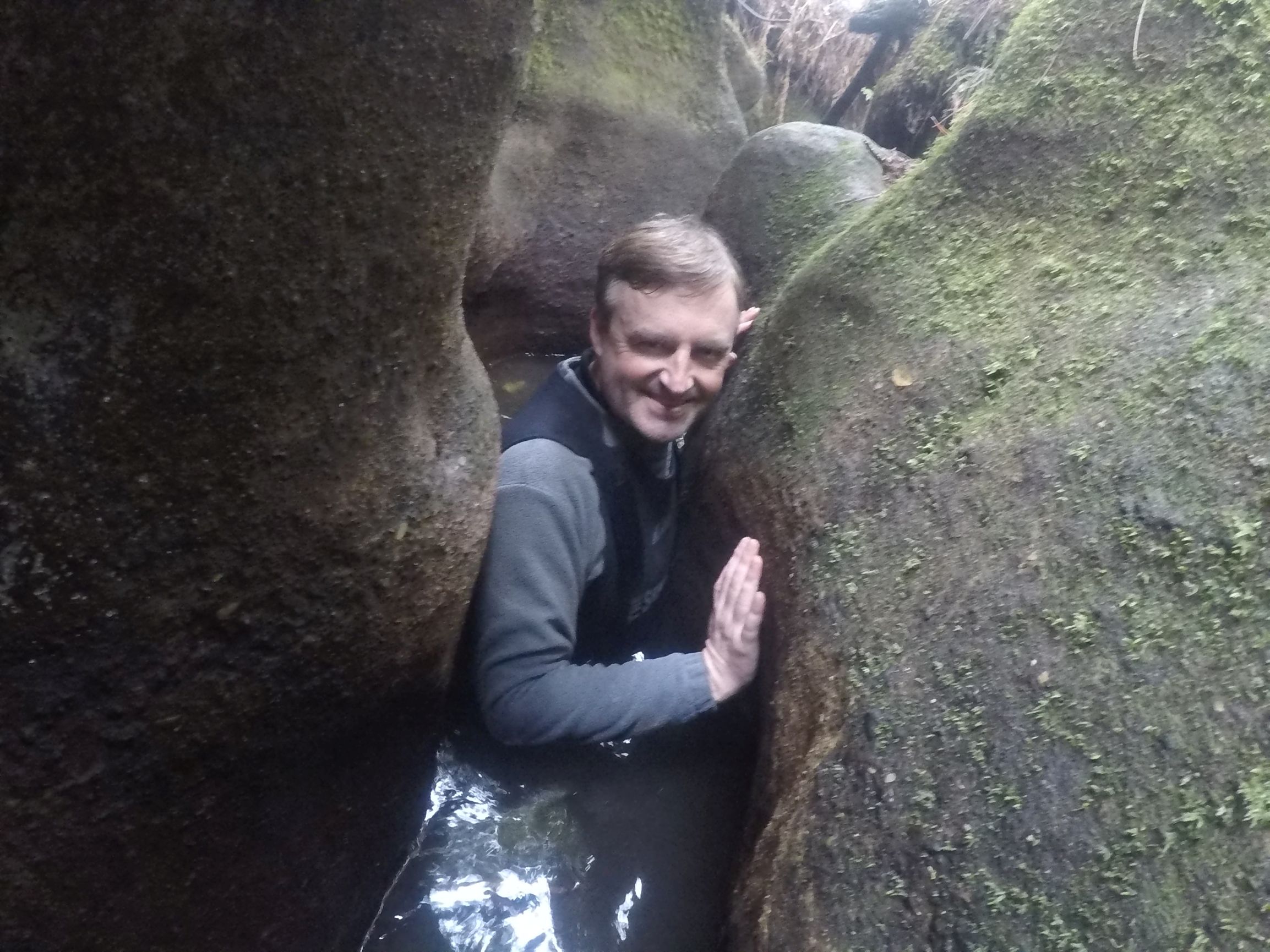 Just ten minutes north from the River Jet base, I ventured to Waikite Valley for a more languid thermal soak. Waikite Valley Thermal Pools, Springs and Spa is a blissed-out destination for a therapeutic bathe. The complex is home to New Zealand's largest single source of pure boiling water, the Manaroa Spring, which you can see hissing away, alongside the pools. Take the eco-trail for a face to face encounter with the raw geothermal activity gushing from this spectacular spring. You've got a generous variety of pools to plop into, lushly bracketed in natural flora finery, while he pools are all drained and refilled daily. Overlooking the boiling Otamakokore River, the Garden Pool is my pet pick. www.hotpools.co.nz
From geothermal wonders, hot pools and Maori culture to world-beating mountain biking, historic draws and lakeside dining, Rotorua is power-packed for adventure-seekers. For more trip inspiration and constantly updated destination insights, jump to www.rotoruanz.com
I picked up a rental car from Avis at fabulous Rotorua airport to free-roam the region. The Avis Safety Pledge has been deployed across all of its New Zealand locations, allowing customers to pick up and drop off vehicles with minimal contact. This has been complemented with the recent launch of the Digital Check In option. You can also plan ahead with risk-free bookings by selecting the Pay at Counter option. Avis has a range of sizzling rental deals including complimentary upgrades and score the fourth day free when booking for three. www.avis.co.nz
Mike Yardley is our resident traveller on Jack Tame Saturday Mornings.