Mike Yardley: Mid-Canterbury Winter Magic
Author

Publish Date

Tue, 29 Jun 2021, 2:57pm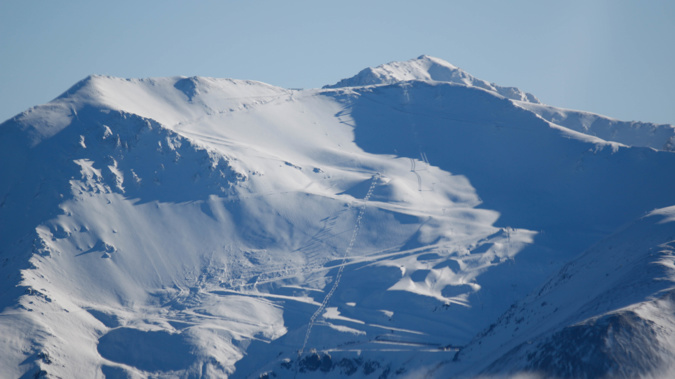 Mike Yardley: Mid-Canterbury Winter Magic
Author

Publish Date

Tue, 29 Jun 2021, 2:57pm
Ready for a cool change, snow bunnies? Just over 90 minute's drive from Christchurch, Mt. Hutt is calling! Showcasing the very best of the South Island's high country, Mt. Hutt has scooped the title of New Zealand's best ski resort for six years running. With five ski lifts that cater from beginners to advanced skiers, it's an all-embracing ski resort, also boasting the longest vertical chairlift access of any mountain in the country. If you are a first-timer to hitting the slopes, Mt. Hutt is the perfect destination. With one of the longest ski seasons in New Zealand, if not the Southern Hemisphere, it's reliability as a ski field is priceless, running from early June through to mid-October. The road to the ski field is an appetising adventure in itself, 12km of steep, loose metal roads along many winding ridgelines. If you don't want to drive yourself, you can easily catch a shuttle from Methven. The sheer size of the facilities is impressive and spacious, from the huge foyer, to the ski shop, café and bars. The jovial staff at Mount Hutt are particularly outgoing and super helpful in ensuring you get yourself fully equipped with the right gear.
I was last up on the mountain with some friends and their children who were savouring the slopes as newbies. The fantastic team of ski instructors make the beginners lessons super entertaining and encouraging. The idea is they won't don't let you graduate on to the chair lifts and higher runs until they're confident you won't injure yourself – let alone anyone else! The dedicated learning area includes the 140m-long Magic Carpet which kids just love. The beginner slopes are pitch-perfect to get ski legs sorted, before heading further up the mountain, to rock down the likes of Highway 72 and Broadway, which I've always loved, before carving down the intermediate slopes or the upper trails like Morning Glory and Upper Fascination. An added new feature this season is the Norwester' Express, New Zealand's first 8-seater chairlift!
This new lift has some smart design features including a loading carpet which is custom-designed to simplify the boarding experience if you are new to using chairlifts. With a ride time of only 2 minutes, the lift can carry up to 3,000 people an hour. Not only is the sensation of skiing or snowboarding absolutely exhilarating, but it's fiendishly addictive. You'll be staggered how fast the day sweeps by. When you're not smashing the slopes, there's a feast of temptations, whether it's enjoying the hot chocolates; a hot soak in the New Zealand's highest spa pool that crowns the top of the Summit Six Chairlift at 2086 metres above sea level; or even a la carte dining at Opuke Kai, in front of the roaring fire. It's a top spot for apres ski mulled wine, as the sun slumps behind the Southern Alps.
Located in the base area, under 5 year olds can be looked after at Mt. Hutt's Skiwland daycare centre, for half a day. Another family favourite is tobogganing in the snow play area. Bring your own or hire one on-site. Even if you don't plan on skiing, head up Mt. Hutt for some supreme alpine sightseeing across the main divide, by enjoying a $30 chairlift ride. From first timers to seasoned pros, Mt Hutt has ski and snowboard lessons and packages to suit all abilities with lift pass, lessons and equipment rental included. www.nzski.com/mthutt/
A great base camp is the picture-postcard town of Methven. This perky little ski village, tucked beneath Mt. Hutt is loaded with hospitality and accommodation crowd-pleasers, including two convivial hotels, on either side of the main drag, aptly named the Blue Pub and the Brown Pub. They are both agreeably atmospheric apres-ski social honeypots. The Blue likes to think that it's one of Canterbury's major live venues for music and many renowned artists have played here, either in the Main Bar or in Samuels Summit Bar, where the bigger touring bands rock it.  Methven's top-rating dining venue is The Dubliner Irish Bar & Restaurant, owned and operated by Gary & Karen Manning. Ever since it opened six years ago, it has been showered with awards.
The building was the old post office and the redevelopment retained its original features including the post-master's lockers and the original bank safe. It's an irresistible charmer, as is the warm and cosy spirit, complemented by great food, music – and craic. With a drool-worthy menu, it's hard to past Murphy's Stout Pie with creamy mash potato or Traditional Irish stew with brown Irish soda bread. Shackleton's Bar and Grill at Brinkley Resort is another celebrated spot for heartland dining, with beautifully executed culinary flair, reaching deep into the bounty of local produce. You'd struggle to find many places in the world where you would find someone awarded a Damehood cooking up a storm for café diners at the crack of dawn. Methven is proudly home to the Topp Country Café, owned and operated by Dame Lynda Topp and her wife Donna. Opened three years ago, it's become a year-round destination for hungry bellies, offering superb coffee, fresh tasty meals and awesome cabinet food.
The countdown is on to the grand opening of Methven's latest head-turner, Ōpuke Thermal Pools & Spa. Several years in the making, the complex is due to open later this winter, Ōpuke will source water from the Rangitata River, fed by the glacial melt from the Southern Alps and the pools will be sustainably heated by solar thermal collectors. Guest experiences will include family hot pools with a  kids aqua play zone. A fully-equipped spa facility will offer a range of treatments and therapies. But best of all, the adult exclusive area will deliver a premium bathing experience, including a combination of larger communal hot pools, secluded private pools, a pool bar and exclusive private cabanas. Adult exclusive pools will enjoy premier alpine views, water jet massages, bubble therapy, sauna therapies, cold plunge pool and a luxury relaxation area. Canterbury certainly loves its hot pools and Ōpuke is on schedule to open in August. www.opuke.nz
If you're up for a heady dose of outdoorsy adventure in Methven, why not Get High, Get Wet and Get Dirty? This triple-pronged adventure package entails hot air ballooning with Adventure Ballooning, rocking the Rakaia Gorge on a Discovery Jet boat tour and letting rip in a UTV on a 4km riverside track with Dirt Bandits. Guided and self-drive experiences are available on the purpose built UTV circuit. For further information, head to www.midcanterburynz.com
Celebrate the elements. For more tips and insider recommendations on exploring Christchurch and Canterbury this winter, check out the official website, chock-full with trip inspiration. www.christchurchnz.com
Mike Yardley is our resident traveller on Jack Tame Saturday Mornings