Mike Yardley: Holiday in the Hurunui Heartland
Author

Publish Date

Sat, 19 Sep 2020, 11:05AM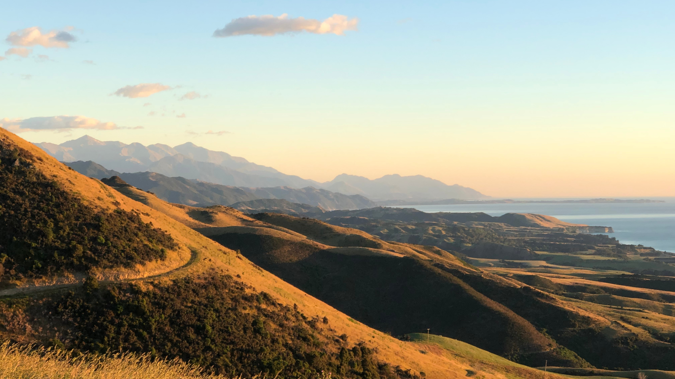 Mike Yardley: Holiday in the Hurunui Heartland
Author

Publish Date

Sat, 19 Sep 2020, 11:05AM
Nestled between Kaikoura and North Canterbury, the Hurunui District embodies the very best attributes of the New Zealand heartland. It's a region loaded with unexpected scenic surprises, lip-smacking food and beverage and distinctive outdoorsy adventure. From Christchurch, I pointed the car north to the wine region of Waipara, which doubles as the southern entrance into the Hurunui. Just 50 minutes drive from the Garden City, treat yourself to some salubrious vine time, sampling the boutique wine region's produce and art. Just before the turnoff from SH1 onto SH7, a bountiful pocket of Waipara goodness parades along George's Road, on the south bank of the Waipara River. 
First stop was the eye-catching winery, Terrace Edge, a family owned business under the command of Jill and Bruce Chapman. If you're feeling peckish their toasties are a flavourful side-kick to the wine tastings as you drink in the panoramic views of the Waipara Valley, all the way to the Teviotdale Hills.  A star feature is the block of "roasted slope" Syrah vines, that seemingly cling on to the precipitously steep slope of the terrace. Jill remarked that in the height of summer, these vines are frequently bathed in 40C of heat. Terrace Edge Syrah is superb. Spontaneously purchased just over 20 years ago, the Chapman's wine production is complemented by their 2000-strong grove of olive trees. Bruce and Jill's youngest son, Pete, now manages the day to day operations of Terrace Edge after studying viticulture at Lincoln University. It's a delightful destination. https://terraceedge.co.nz/
Just up the road, Kirk Bray treated me to his delights at Georges Road Wines. His Pinot Noir, Syrah and Pinot Gris are elegant, delicate, delicious and a reflection of the unique terroir. They've got a fabulous function centre adjoining the cellar door, along with a frills-galore wine pod, complete with gas-fired hot tub, if you fancy a night or two of restful indulgence among the vines, gazing at the Three Deans Mountain Range. www.georgesroadwines.co.nz
Next stop was The Bone Line estate. The wine label refers to a boundary line close to this Waipara vineyard, which has unearthed dinosaur fossils dating back 65 million years. It's a captivating theme to help market some equally alluring wines. As well as a cellar door, the Vineyard Walkway leads you on a 45 minute ramble through the estate, with spectacular views and 22 information panels. Each of the wines' labels features fossils discovered in the river. There is a visual line in the river where the soils and stones change colour. https://theboneline.co.nz/
Complete your Waipara side-trip with a visit to Iron Ridge Quarry Sculpture Park. Nestled against the striking backdrop of the Three Deans and Mt. Brown, Raymond Herber purchased the abandoned Amberley lime works 23 years ago, transforming the quarry into a wondrous sculpture park, swathed in artfully curated native gardens. His graceful, strong steel sculptures are exceptional pieces of statement art. The star attraction is Gentle Giant, a spectacular 2.5 metre high steel sculpture of a Clydesdale stallion. The Iron Ridge Quarry Sculpture Park is a must-see. www.raymondherber.com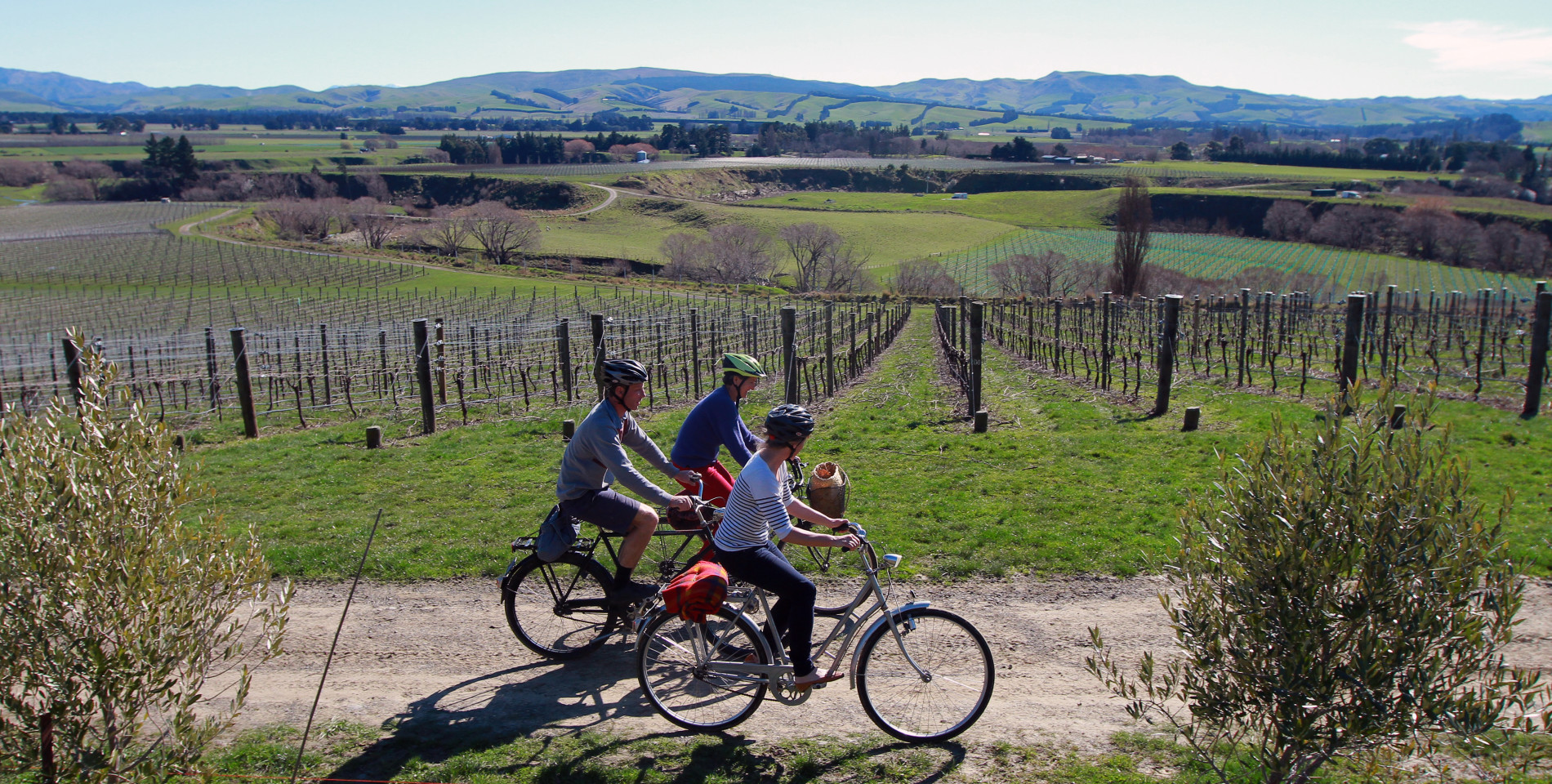 After an engaging sojourn in Waipara, I headed further north on SH1 to Greta Valley and a lunch stop at Fossil Point Cafe & Gallery. Warmly greeted by Kim Michaela Henderson, the artist and ceramicist beautifully displays her wares on-site. Her pottery is magnificent. As is the wildly popular Seafood Chowder, which is a must for lunch. You certainly can't go wrong for a sinfully splendid slice of kumara & orange cake in toffee sauce!
From there I made my way to Cheviot, turning right at the Hurunui River mouth for a night of stupendous farm-stay hospitality at Tawanui Farm, in the Blythe Valley. There's a host of nearby attractions to stake out including the Manuka Bay Track, Cathedral Cliffs, Gore Bay and Nape Nape Beach. Nestled on a gentle hillside of lush and rolling farmland, their glamping affair consists of two super spacious lotus belle tents, a central camp kitchen and living space and a generously-sized gas-fired cedar hot tub. The tents are loaded with home comforts to keep you toasty, while the brilliantly constructed rustic living space includes a solar-powered hot shower, kitchen facilities and even a USB charging port.
Booking out the glamping site is incredibly inexpensive and because both tents can sleep 4 people, you could have a wild family getaway here. Similarly, if it's just you or you're a loved-up couple seeking a romantic escape, you'll have the place to yourself. From the lofty hillside perch wrapped in kanuka and pine plantations, I soaked up the wide horizon views, that look down on the artery-like braids of the Hurunui River, across the patchwork farmland and towards the inward Kaikoura ranges. You could never tire of the panorama – nor the operatic birdsong, seasonally backed by bleating baby lambs. With next to zero light pollution, on a clear night, stargazing at the chandelier of constellations is my idea of celestial. My hosts were the lovely Loughnan family, the fifth generation of Loughnans to farm and live this land.
Mike and eldest son Tim share the workload running the 330ha sheep and beef farm along with its tourism ventures. Tawanui embraces regenerative farming practices, a far cry from bingeing on agrochemicals. All the animals are grass-fed year-round on healthy, nutritious pastures. You'll see how healthy the green pastures look across their undulating property as you're taken on an ATV farm tour, shifting the sheep and cattle from one paddock to the next, along with their trusty farm dogs. Reggie, the young pup, kept me thoroughly entertained, running around like a headless chook, only too eager to help round up the livestock but completely clueless on what it actually entails. Tim also operates Energy Jet, the only jet boat riding operation on the South Island East Coast.
We met up down at the mouth of the Hurunui River for an enthralling ride on the Hamilton Jet 171, first downstream, passing under several bridges, while navigating the shallow river braids, colossal boulder fields and pencil-thin canyons. On the upstream return, we ventured out into the surreal river mouth lagoon, where the majestic river intersects with the power of the Pacific Ocean. The lagoon is constantly changing shape, as is the sand bank that tenuously guards the lagoon from the thunderous breakers. Walking up onto the sand, to marvel at the surging surf was a sensory blast. The lagoon is like an oasis of calm with a storied history, with Maori settlements and inter-tribal battles playing out below the striking cliffs. Adze have been discovered here, dating back to the 17th century from Maori making their way down from the North Island. www.energyjet.co.nz
Back at Tawanui farm, Tim, Mike and his charming wife Elspeth popped over in the early evening for a chat and to cook me dinner. It was the most spectacular paddock-to-plate dinner of my life, because the meat patties and beef were fresh from the farm! They've just launched We are proud to Tawanui Farm beef and lamb boxes, regeneratively farmed, which can be delivered direct to your door. Each frozen box will be made up of individual vacuumed packed cuts. Not only do the Loughnans' serve up hearty country hospitality at its best as you stay and explore their pocket of the world, but you can now savour the taste of Tawanui Farm in the comfort of home. https://www.canopycamping.co.nz/tawanui-farm
More accommodation options? For a next-level mountainside experience, Matai Peak might have your name on it. Named after the 1000 year old matai trees growing in the valley below, this ultra-luxury accommodation option is housed on one of New Zealand's most acclaimed Angus stud farms, Te Mania. Since 1934, the Wilding family have based their angus stud farm at this sprawling Conway Flat property, adjacent to the Kaikoura coastline. Will Wilding looks after the prized cattle operation, while Sam tends to the tourism and events side of the business. Sink into our mountainside spa to watch the stars come out followed by a nightcap by the large open fire. With nature as your only neighbour, you'll enjoy skyline-high privacy in what was once a working shepherds hut, which has been lavishly repurposed into a rustic luxury lodge, with frills and comforts galore, complete with covered outdoor kitchen, roaring wood fire and supreme dining setting.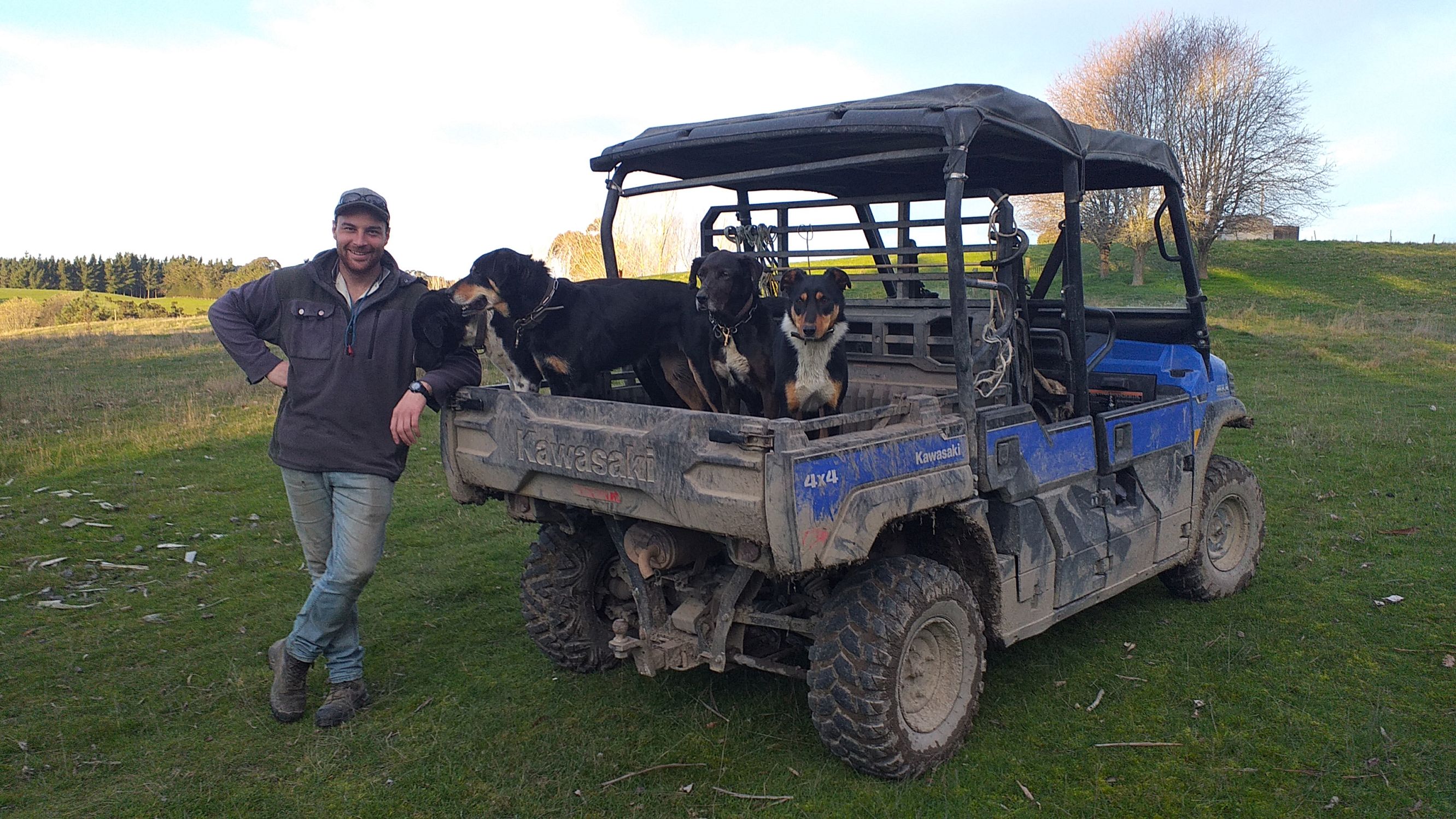 The floorboards pulled from the historic Wadi Nimrin woolshed have been relayed at Matai Peak lodge, while ancient adze from pre-European Maori, discovered in the area, are embedded in the dining table. From this unrivalled perch, witnessing the first rays of sunlight rise out of the Pacific Ocean and gilding the snow-capped peaks of the Kaikoura Ranges will be an indelible highlight. In addition to the exclusive accommodation packages, Matai Peak is launching a range of day experiences including wedding functions and coastal farm tours, which will give you a first-hand insight of Te Mania's prized bulls, the history and scenic beauty of the farm, Charles Upham's old residence, before finishing up at the iconic Saloon Bar for a drink, which is festooned with fascinating memorabilia. www.mataipeak.com
If you're threading Hanmer Springs into your Hurunui road trip, consider adding in an alpine layover at Mt. Lyford which is proudly home to New Zealand's only complete log cabin village. Feeling like a slice of Austria in the heart of the Hurunui, it's a popular year-round holiday, with skiing in winter and mountain biking in the warmer months. Mt. Lyford Holiday Homes offer a variety of log cabins and chalets in sizes that sleep from four to sixteen people. The Eco-lodges are a class unto themselves with a modern set up and private wood fired hot tubs. If a spot of glamping is your thing, the Harakeke Huts will tick all the boxes. It's a dream destination for a high country, off-the-grid detox. https://lyfordholidayhomes.co.nz/
Whether you're sampling wines in the coolest little wine region of Waipara, marvelling over limestone landscapes, soaking in thermal hot pools, recharging yourself on a high country farm-stay or blazing the magnificent biking and hiking trails through the forest, the Hurunui District is primed for indelible holiday experiences.  make your first stop the region's official visitors website. https://visithurunui.co.nz/
Mike Yardley is our resident traveller on Jack Tame Saturday Mornings.