Mike Yardley: Heartland Highs in Selwyn
Author

Publish Date

Sat, 5 Feb 2022, 1:23pm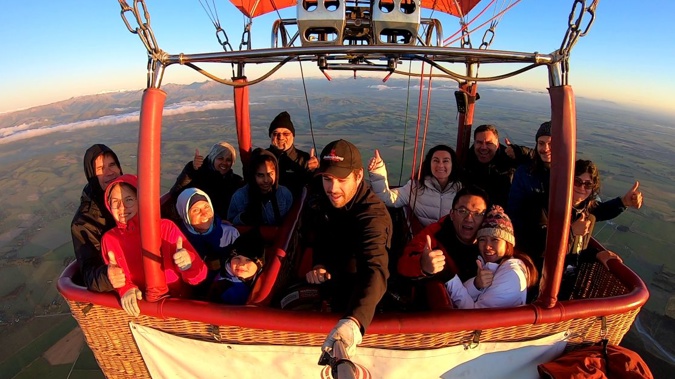 Mike Yardley: Heartland Highs in Selwyn
Author

Publish Date

Sat, 5 Feb 2022, 1:23pm
Fancy some cracking adventures in the golden heart of Selwyn? Just a short hop from Christchurch, here's a round-up of some tried and tested sure-fire hits. Rise with the sparrows and head to Hororata in Selwyn for a seriously elevated experience with Ballooning Canterbury. Michael Oakley's family owned and operated business celebrates its 10th anniversary later this year. As Chief Pilot, Michael is one of New Zealand's top balloonists, with 25 years of experience, aloft. It is so timelessly romantic and escapist, floating effortlessly for an hour over an ever-changing landscape of fertile plains, backed by towering mountains. Go aloft with Ballooning Canterbury with seraphic views over the scenic Southern Alps, including Mt Cook to the west, while out East, the patchwork pastures of the Canterbury Plains give way to the big blue of the Pacific Ocean. It's an elemental, gracious and heart-stirring way to salute your sense of place in Selwyn. www.ballooningcanterbury.com 
Set in the rolling foothills on the Inland Scenic Route 77, you'll find Gunyah Country Estate, a magnificent rural retreat in Hororata, with a storied history. You can stay at grand old rural homestead, with the option of stylish full-service accommodation within the lodge or self-catering options in the Stablehand Quarters and the Granary. Another great option is to take a tour of the estate's gardens, which were established by its original owners, Wilfred Hall and his wife, Millicent Potts in 1912 when the homestead was built. Millicent's father was Thomas Henry Potts, one of New Zealand most renowned botanists and conservationists. Mt Potts, famous for having been the set of 'Lord of the Rings', is named after him and is not far from Gunyah. The original house garden and orchard took up 2 acres. After many years of declines, the grounds have been resplendently restored and extended to 12 acres. www.gunyah.co.nz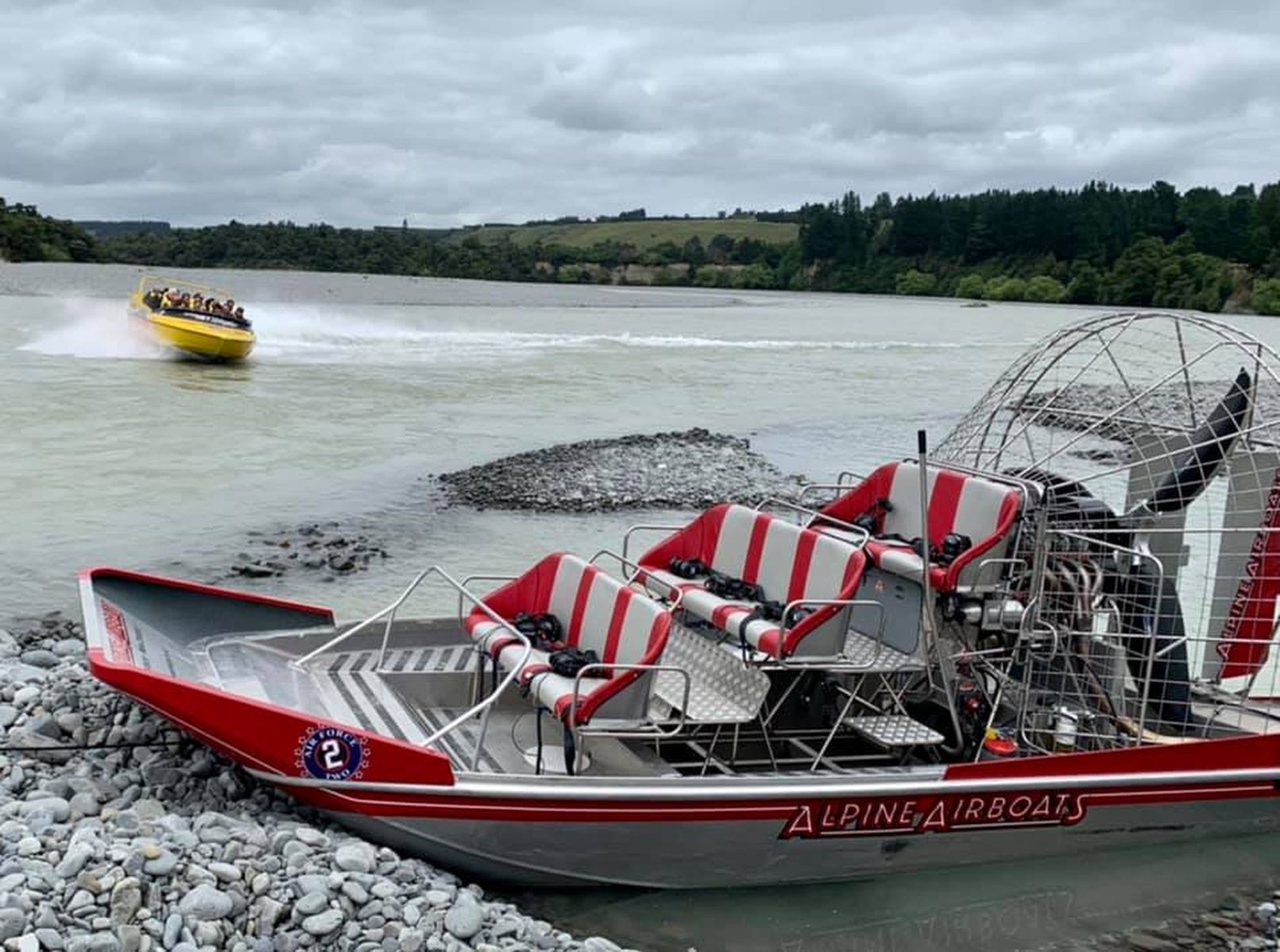 If you're up for a sublime hike, Canterbury's all-time favourite day walk is in easy reach, Washpen Falls. Situated in Windwhistle, just 15 minutes drive from Hororata, this pocket of paradise is where moa once roamed, in an ancient volcanic canyon. You'll need a moderate degree of fitness to scale the uphill sections of this riveting 2 hour adventure walk, which is privately owned and charges $10 at the entrance for track maintenance. This fascinating track starts at Old Washpen Falls Woolshed and takes you through the Volcanic Canyon reserve filled with lush native bush and wonderful birdlife. At the top of the climb you are rewarded with heart-stirring views across the Canterbury Plains to the sea. As you descend back down the canyon the track takes you alongside sparkling spring-fed creeks and stunning waterfalls, creating the longest tributary of the Hororata River. It's an unbeatably beautiful setting. A rustic covered shelter beside the lake blends beautifully with the surroundings – the perfect spot for a post-hike thirst quencher! www.washpenfalls.co.nz 
Another iconic Selwyn property, visible from the road on the Inland Scenic Route 77, is the Homebush Stables. The ancestral home of Canterbury pioneers William and John Deans came crashing down in the 2010 earthquake. Five generations of the Deans family have farmed Homebush since 1851. The Category One heritage listed 1870's museum and stables buildings house a wide ranging and unique collection of pioneering country life on the Canterbury Plains and beyond. Group tours can be arranged on the website. https://homebushstables.co.nz 
For an indelible encounter with high country farming, I pointed the car towards Lake Coleridge, just off Highway 77, and headed for Middle Rock Station for a riveting farm tour experience. Bordered by the braided Rakaia River, the property farms over 7,000 Corriedale sheep producing fine wool for the apparel trade and export lamb for international meat markets. There's also farm stay accommodation available in The Shearers' Quarters, if you want to stay over. Owners, Bruce and Lyn.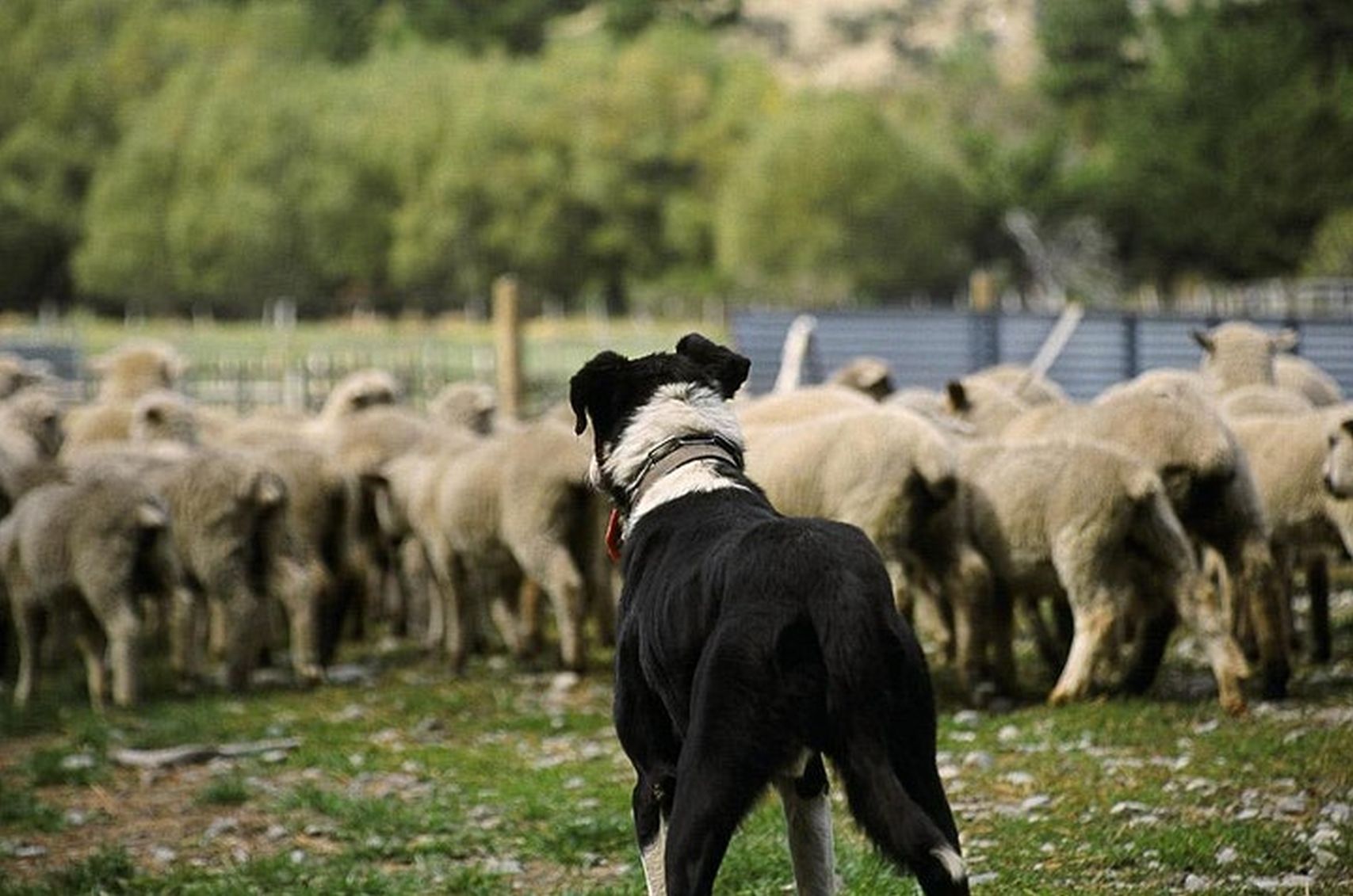 Nell, have farmed Middle Rock since 1973. Recently they have been joined by their daughter, Charlotte and her husband, Vince. The family has been hosting visitors for over 25 years and you can certainly expect hearty hospitality. The 1000ha station was originally a ballot block settled by Bruce's father after World War II. Previously, it was part of the enormous Snowdon pastoral run, following European settlement. The Nell's are the last ballot family still farming in the Lake Coleridge high country, with many others snapped up as corporate farms. The tours by appointment generally span three hours and you'll get a first-hand insight into viewing seasonal farming activities, large flocks of sheep, sheep dog mustering, sheep handling and lamb feeding (in season). 
Morning or afternoon teas served in the homestead kitchen are also included. Middle Rock's gardens are another treat. As passionate environmental stewards, Middle Rock has scooped a variety of awards in recognition of their regenerative practises and love of the land. Charlotte is an effervescent tour guide and raconteur, who will have you enthralled as you delve into this majestic kingdom of Middle Rock. After helping Bruce, Charlotte and her children traffic-manage the relocation of a flock of a sheep, an unexpected highlight was seeing the source of the Selwyn River, that originates as alpine springs, running through their station. The expansive high country views and undulating terrain are salivating and I was intrigued by the sight of the natural landmark that inspired the station's name. Middle Rock is a "glacial floater," a monstrous living-room-sized rock that protrudes southwards out of the top of hill on the station. Enjoy some magic at Middle Rock Station with the charming Nell family. www.middlerock.co.nz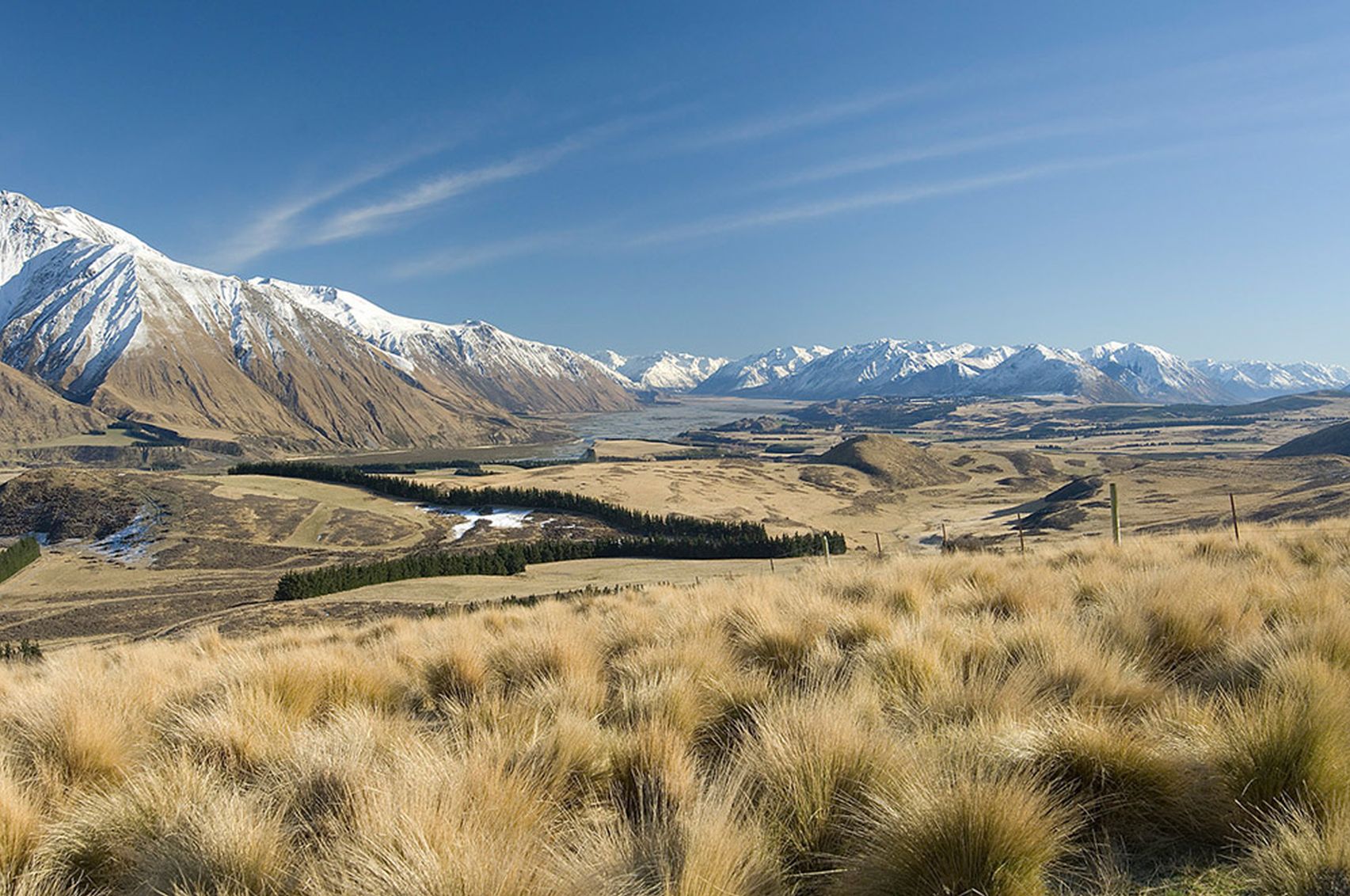 Ten minutes west of Middle Rock brings you to the evocative village of Lake Coleridge, edging the eastern fringes of the vast body of water. Home to the government's first's hydroelectric power station, the Coleridge Power Station, was completed in 1914 and built mainly to supply power to Christchurch. Over 100 years on, the station generates about 4% of New Zealand's hydro power. You can size up the power station from all perspectives on the walking trails edging the lake, plus there's a stunning information board, tracing the history of the village and power station. A sublime stroll to take is the Hart Arboretum Tree Trail. The arboretum was created by Harry Hart, Superintendent at the Lake Coleridge Power Station from 1923 to 1953. Over a number of decades he planted the area with many of the world's conifers. His stirring legacy graces the village today with plentiful shade and pitch-perfect picnic spots under his prized specimens. 
In 1915 a 'show home' was built near the power station as an example of an all-electric home. The Electric Cottage is privately owned today, but can still be seen on a walk around the village. It's been immaculately restored and is truly chocolate-box gorgeous. Backed by the Southern Alps, Lake Coleridge is loaded galore with high country walking trails, if you're up for an intrepid hike. One of the best is the 3-4 hour return slog up and down Peak Hill. This is the walk for spectacular views! The start is marked with a DOC sign on Algidus Road, about 10 minutes' drive from Lake Coleridge Village. You cross a paddock then have a steep uphill climb to a ridge before a more gradual ascent to the summit. Don't forget your water bottle and decent shoes – you'll need them! But the great reward from this 1240m lofty perch are sigh-inducing panoramic views across the lake, the rivers and those mighty alps. 
Just prior to the outbreak of the pandemic, my family enjoyed a memorable stay at Terrace Downs to celebrate my father's 70th birthday. Wreaking havoc on many major hotel operations, the pandemic triggered the closure of the revered high country resort, so it's very uplifting to see Terrace Downs re-opened, revitalised and humming again, under its new owners, CPG Hotels. Perched on the edge of the striking Rakaia River and at the foot of Mount Hutt, the wide open vistas of rugged ridges, rolling hills and undulating tussock-mopped terrain all combine to accentuate the irrepressible setting for Terrace Downs. Gilded by the slumping sun to the west, that's when the 
entire scene rockets into the pinch-yourself realm. It's as dreamy as reality gets. Situated on 550 acres of classic high country, peace and seclusion come naturally at this resort. With deluxe 1–3 bedroom villa accommodation, award-winning cuisine and an impressive selection of resort-operated leisure and adventure activities, headlined by the 18-hole championship golf course, onsite archery and clay shooting, tennis court and gym, Terrace Downs is unquestionably a destination unto itself. 
My self-contained villa with private balcony was perfectly poised overlooking the stupendous alpine scenery, from where I drunk in the elemental brilliance of the landscape and the ever-changing light. Comforts and indulgence are laid on thick from the raised spa bath to the spacious living room and cloud-comfortable beds. If your measure for great accommodation is the sense of a home away from home, Terrace Downs hits it out of the park. You'll find yourself being seduced by those sparkling alpine views as you dine at The Clubhouse restaurant, which is open for in-house guests and visitors alike, offering breakfast, lunch, dinner and all-day snacks. You can dine fireside or out on the deck, if the weather is wooing you outdoors. 
You've got ample options for evening dining but I highly recommend their two or three course set menu. For my entrée, I plumped for the divine Te Mana Lamb Shoulder Croquette with black garlic aioli and mint oil. For my main, the Ora King Salmon Fillet with citrus risotto, seasonal greens and herb hollandaise was salivating. And it would have been churlish to have passed up the dessert menu, headlined by the delectable Whittaker's Dark Chocolate Torte with Marlborough sea salt caramel ice cream. Bliss! Throughout my stay, resort staff were unfailingly friendly, outgoing and attentive. It's a class act. Spoil yourself with a spot of affordable high country luxury. www.cpghotels.com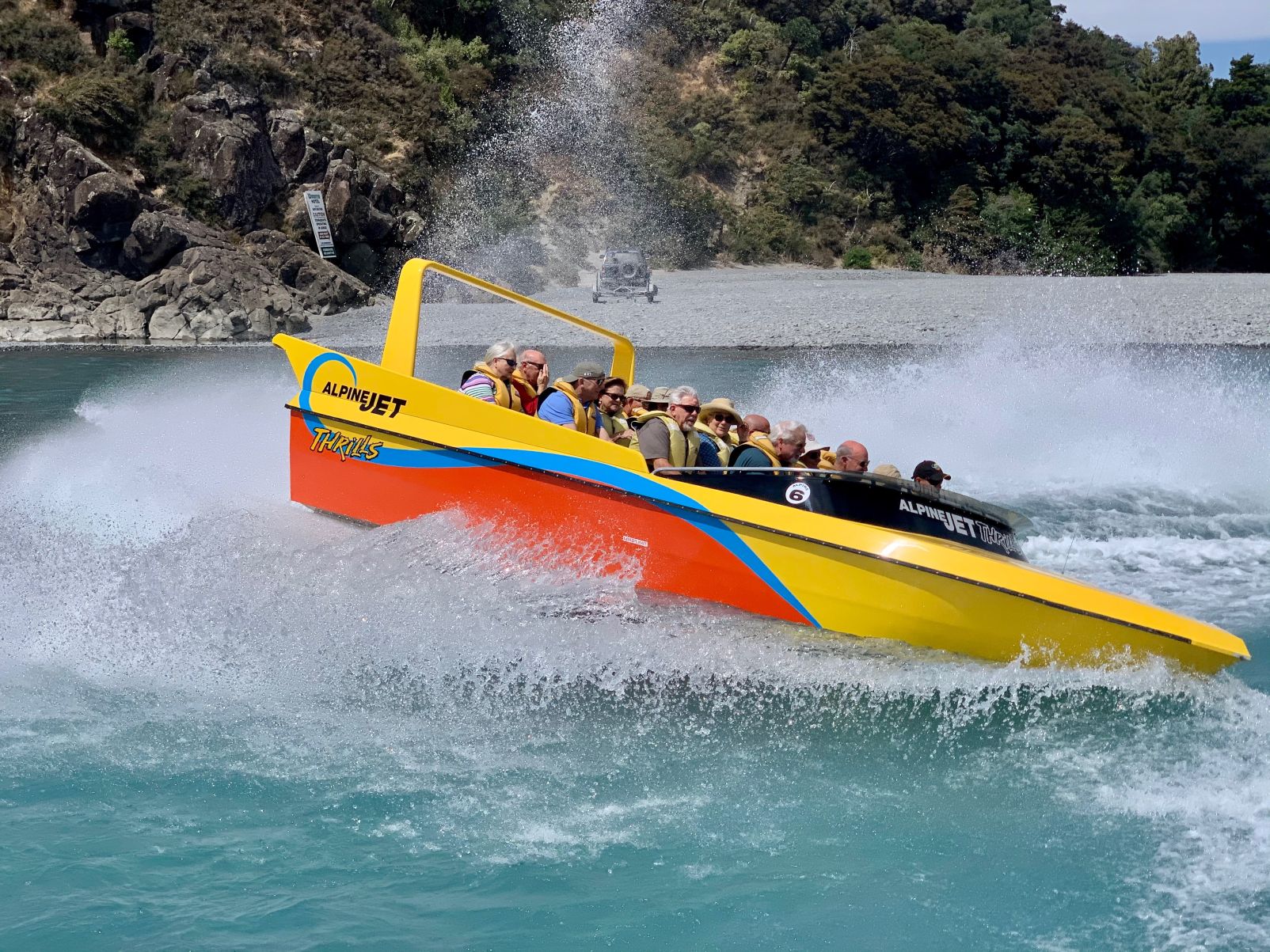 I've saved the best for last - Alpine Jet Thrills. Just five minutes from Springfield, on the banks of the Waimakariri River, this triple-pronged attraction should take pole position on any self-respecting Selwyn roadie. Alpine Jet Thrills offers more than just rides, but a complete scenic experience, celebrating the sense of place. You're in the best of hands with Paul Vernel and Paul Mullen delivering a world-class experience. As the river's only commercial jetboat operator, Alpine Jet Thrills has also recently launched New Zealand's first and only commercial air boat operation. Plus, they are home to Jet Boat World, a museum-worthy heritage showcase of all things jet boats. The Waimak, as it's fondly known, is no stranger to jetboats – after all it is where all the development for Bill Hamilton's 'invention' started back in the late 1950s. 
Spanning 126kms, from its source in the Southern Alps, the Waimakariri River carves its way through steep rock faces, canyon walls and thick native forest, out onto the braided shallows on the Canterbury Plains, before disgorging into the Pacific Ocean. Considered the holy grail of river boating around the globe, don't be surprised if you spot salmon and rainbow/brown trout in the iridescent waters, while the shingle beds are home to nesting birds. First up, I took a one hour Canyon Safari through the upper reaches of the river. It is scenically arresting, skimming across the turquoise waters, as those towering granite cliff faces of the Southern Alps glare down imperiously. 
You'll marvel over the cascading waterfalls, the exposed fault ruptures in the rockface, the old pioneer tramping huts and the soaring viaducts of the Midland railway line traversed by the TranzAlpine. It is wonderfully wild, rugged and imposing – and driver Paul will throw in a bucketload of 360 "Hamilton spins." I've taken numerous jet boat rides all over New Zealand – but this one is really quite special. Complement your adrenaline blast with a 20 minute air boat ride, on board "Air Force 2." Nothing beats the sensation of skimming over wet stones and the shallowest of water in 
the Waimakariri River, on this genuine all American-style air boat. I felt like a levitating monk. Unlike the Florida Everglades- no 'gators are included in these parts! www.alpinejetthrills.com 
Bounded by the Rakaia and Waimakariri Rivers, and stretching from the coast to Arthur's Pass National Park, Selwyn serves up an astonishing variety of landscapes, country towns and villages, extraordinary wilderness adventures and road trips to remember. For more trip inspiration, head to https://selwyn.nz/ 
Mike Yardley is our resident traveller on Jack Tame Saturday Mornings.