Mike Yardley: Guarding yourself against other people's bugs, in-flight.
Author

Publish Date

Sat, 25 Jan 2020, 9:45AM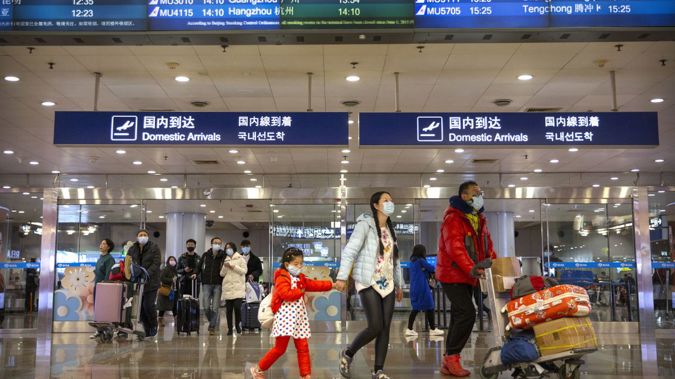 Mike Yardley: Guarding yourself against other people's bugs, in-flight.
Author

Publish Date

Sat, 25 Jan 2020, 9:45AM
As the death toll and infection count from the coronavirus outbreak continues to spiral, how willing would you be to jump on a plane bound for China? The northern hemisphere winter season is hazardous enough with cold and flu strains in full cry. But as much the coronavirus outbreak could be a fast evolving and mutating health threat, to date, WHO says there have been no reported cases of human to human transmission of the virus, outside of China. Yet. So what precautions should you take to protect yourself from all respiratory lurgies, when flying? What's a traveling germophobe to do on a plane?
Here's the most credible health advice as offered by virologists to travellers and airline staff. Wash your hands often, with soap and water for at least 20 seconds. It is the single most important infection control measure, and the Centre for Disease Control lists it first among the guidelines for preventing the spread of disease on commercial flights. The second most important tip is to carry alcohol-based hand sanitiser, as back-up. The CDC recommends at least 60% alcohol.) The CDC strongly urges flight crews and passengers to avoid touching your eyes, nose and mouth with unwashed hands.
Beyond those basic health messages, here's a few other practical ideas. When on-board an aircraft, keep the overhead air vents above your seat open to keep your area ventilated. Many doctors believe you should not allow the air flow to blow directly on you, but away from you.
If you're stickler for hygiene, wipe down the arm rests and try table with sanitary wipes, after you have boarded and always pack some tissues to use, when opening the toilet door. Admittedly, I get neurotic about those shared spaces. I hate opening toilet doors on planes, unprotected, fearful of the grommets who have gone before.
You may also want to get extra-choosy as to where to be seated on a plane. I've read several studies that all concluded that window seat passengers are less likely to be in the line of fire of spreading airborne viruses, on planes. Select a window seat and don't budge. Alternatively, upgrade to business for more personal space.
The pros and cons of face masks remains the subject of huge international conjecture. I remember boarding a Cathay Pacific flight from Auckland, bound for Hong Kong, in 2009. Much to my bewilderment, virtually all of the flight crew were wearing face masks, due to the H1N1 bird flu pandemic in Asia.
The CDC does recommend flight crews use them when dealing with sick passengers suffering respiratory symptoms. These masks prevent large droplets of bodily fluids that may contain viruses from escaping via the nose and mouth. Facemasks will also protect you against splashes and sprays from others, such as those from sneezes and coughs. But the biggest downside to face masks is that they don't prevent the inhalation of small, airborne contaminants, which is how many people get infected by viruses. Passengers within two seats or a row of a passenger with a respiratory illness have an 80% greater probability of getting sick.
In contrast to face masks, N95 respirator masks are designed to protect the wearer from small particles in the air that may contain viruses. They are certified by the CDC and their he name comes from the fact that they can filter 95 percent of airborne particles, according to the CDC. These are the masks people routinely wear when painting or handling potentially toxic materials. Although, I'd feel like a complete dork, wearing one of them on a plane.
The coronavirus seems to have a 5 to 6 day incubation period, at present, before it rapidly progresses to pneumonia. But the same advice applies to all viruses and lurgies….if you're feeling really sick, do your fellow travellers a favour and don't fly. Buy travel insurance when you book a flight, to combat change fees and non-refundable fare rules. Sharing and spreading your lurgies with hundreds of unsuspecting passengers, inside a flying tin can, is gratuitously anti-social.
Mike Yardley is our Travel Correspondent on Jack Tame Saturday Mornings.