Mike Yardley: Fiji's post-Covid tourism renaissance
Author

Publish Date

Tue, 5 Jul 2022, 11:46am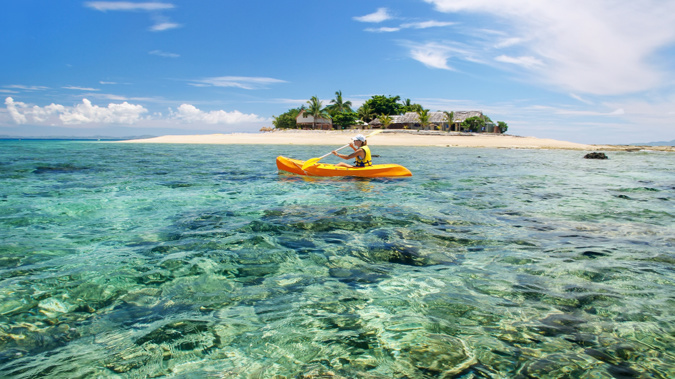 Mike Yardley: Fiji's post-Covid tourism renaissance
Author

Publish Date

Tue, 5 Jul 2022, 11:46am
As international tourism has rekindled around the world in 2022, at various region-specific speeds, Fiji has unquestionably been one of the South Pacific superstars. Tens of thousands of Kiwis are now jetting to Nadi each month, with multiple airline services, out of Auckland, Wellington and Christchurch. There are now 34 flightd each between New Zealand and Fiji. Tourism in Fiji is not only back but it's booming, with visitor numbers returning to, and in some cases exceeding, pre-pandemic levels. Hotel occupancy levels exceeded 2019 levels, for June. In July alone, 20,000 Kiwis are booked to visit Fiji's tropical shores.
Fresh back from basking in some quality Bula time, I caught up with Fiji Tourism's CEO, Brent Hill, to get a sense of the industry's surging renaissance. Australians have been flocking to Fiji in huge numbers, as have Americans, while Kiwis are currently the third biggest visitor market. Hill says Fiji is now also seeing steady guest volumes from Canada, Europe and Asia. I spoke to a number of Aussies on the Coral Coast who said they'd previously been big Bali devotees, but had just "discovered" Fiji.
So is Fiji the new Bali? Hill says "we are seeing a bit of this. It's definitely a positive trend. The good thing is that Fiji can service a value conscious traveller as well, even though it's not what we're primarily known for." The average length of stay in Fiji is 7-10 days and the profile of travellers is changing. Following Fiji's re-opening in December, it was couples and honeymooners who led the charge. But multi-generational family travellers now make up a huge proportion of the visitor mix. "The rise in big families looking for villa type accommodation and luxury travel is a huge trend post-Covid," says Hill.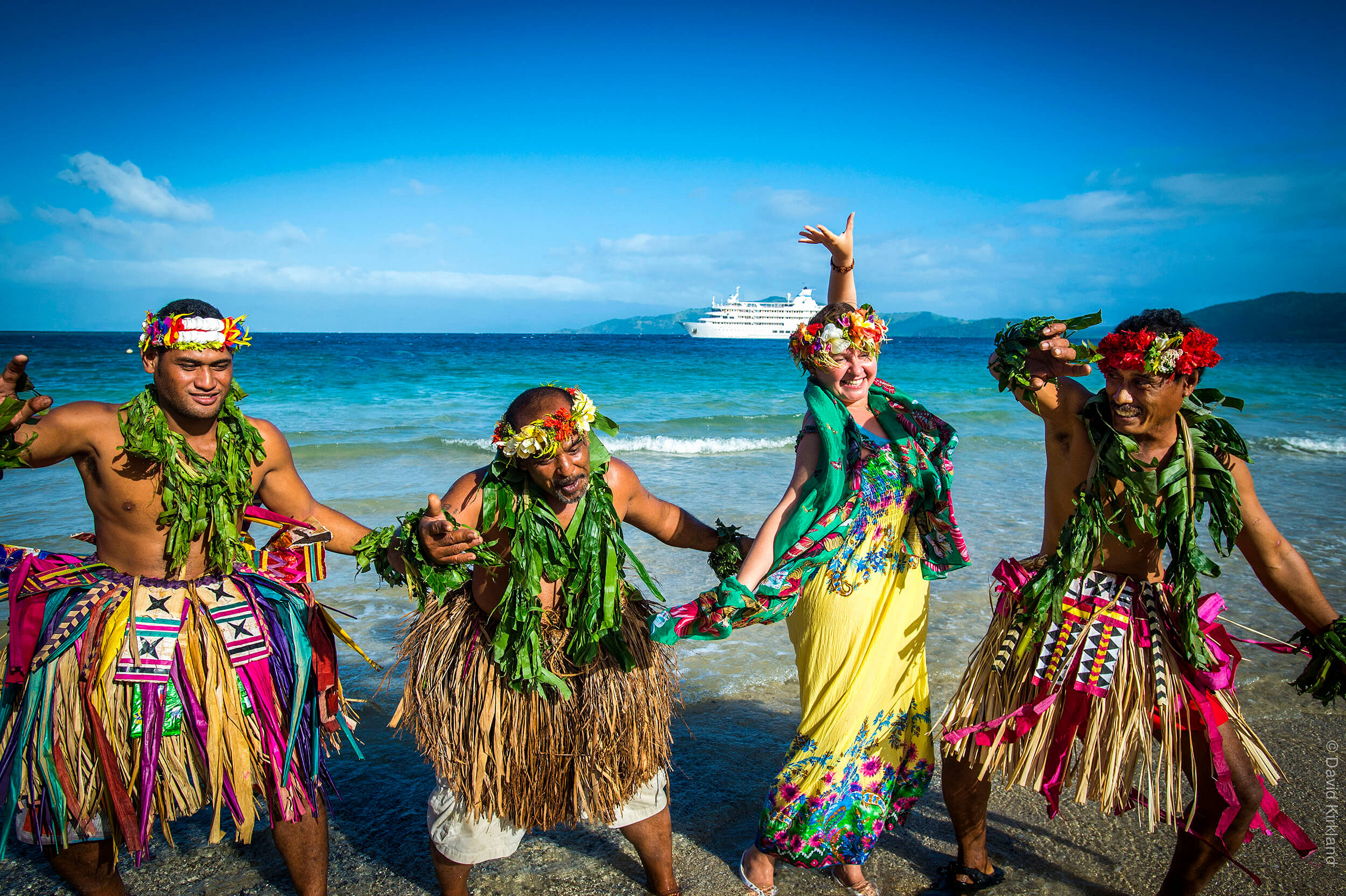 Multi-location holidays are also trending, with an island stay being coupled with a mainland stay or a boutique cruise. It definitely delivers a more enriching range of perspectives of Fiji. Hill says that less trafficked locales are what Tourism Fiji would like visitors to experience. "Most of these are off the grid, closer to the heart of Fiji and hold some of the best experiences. A great example is the Namosi Eco Retreat that takes visitors deep into the heart of Fiji to meet and be one with nature up in the highlands," says Hill.
I asked Brent to divulge his favourite under-the-radar experiences. He specified a new experience in the Mamanuca Islands called Seventh Heaven, which is owned by a Kiwi and Brent raves about Savusavu, "one of the prettiest spots in Fiji – just a really relaxed, lush town." What really struck me on my recent swing through Fiji was the sustainability ethos has been widely embraced by the industry. At this year's Fijian Tourism Expo, Fiji Airways unveiled their sustainability programme called "Our Ocean Our Life – Mangrove & Turtle Tour" which champions the wonderful yet fragile marine ecosystem.
The new tour lets Fiji Airways guests experience a fascinating day planting mangroves and exploring a turtle breeding sanctuary – off setting their carbon footprint while on holiday. Mangroves sequester approximately 12.3kg of Carbon per tree / per year. Hill points that several Fijian resorts have been operating sustainably for decades, like Nukubati Resort who've been sustainability champions for over 30 years. Hill believes a focus on sustainability will be at the forefront of how Fiji is marketed, going forward. While I was in Suva, I ventured into the hinterland to the Rainforest Eco Lodge adjoining Colo-i-Suva Forest Park.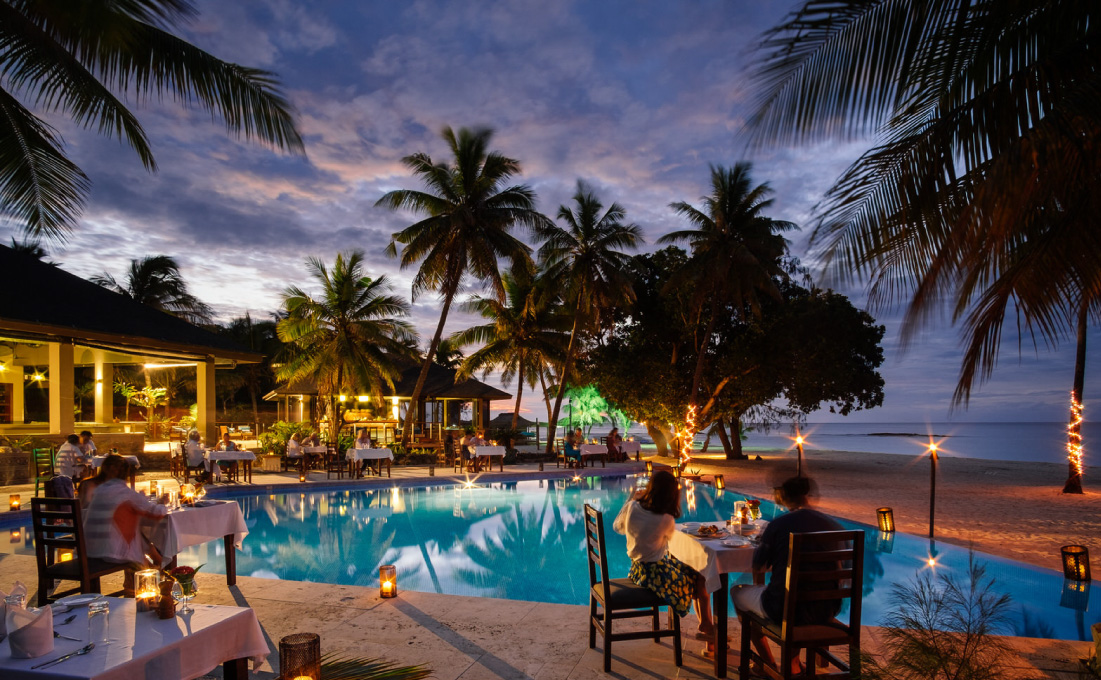 It's an extraordinary place to marvel of Fiji's brilliantly coloured birdlife. The lodge owner, Hiram Whippy, eagerly pointed out to me that the lodge is a member of the 14-strong Duavata Collective, a stirring portfolio of tourism operators who are passionately dedicated to ensuring enhances Fiji's cultural heritage and environment.
Fiji Airways has also been busy refreshing its offerings to travellers. Keeping the kids occupied inflight, the new complimentary 'Our Ocean Our Life' in-flight activity pack, dedicated to enlightening the future generation on the importance of preserving Fiji's fragile marine environment. An innovative array of seating options has been introduced including "My Bubble," allowing passengers to enjoy extra space and comfort by blocking the seat beside them in economy class. It's available to purchase between 72 hours - 4 hours prior to departure.
Then there is "My Island," available on long haul and night flights, which allows you to purchase an entire row in Economy Class and comes with added amenities made up of a mattress topper, Business Class size pillow, additional blanket and seat belt extension.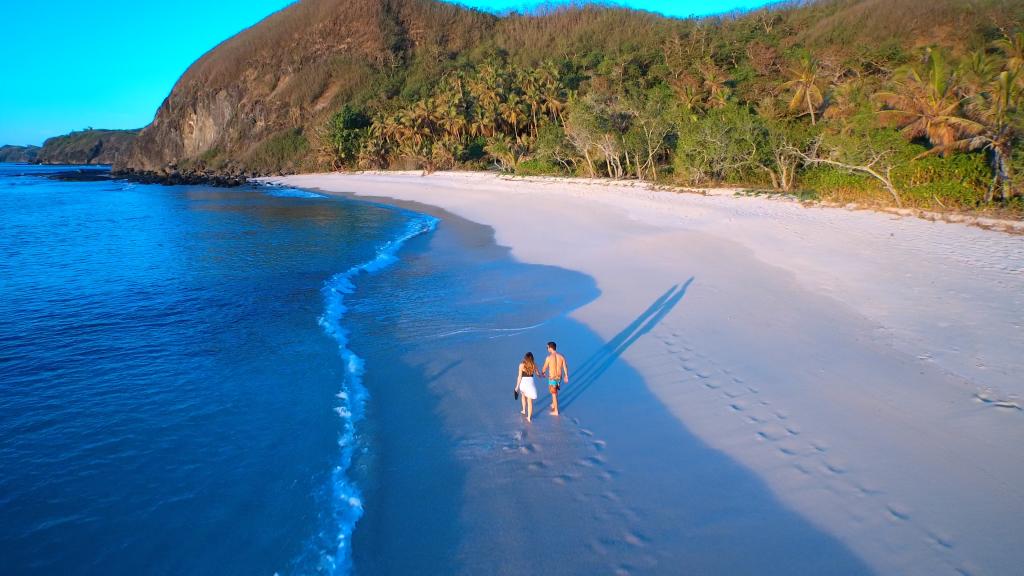 Adding to the suite of new travel perks, business class passengers can enjoy a new onboard menu from the renowned Fijian-New Zealand Chef Richard Cross.
An innovative new 'Resort Check-In' feature with Fiji Airways is now available at select hotels including the Sofitel Fiji Resort & Spa and the Sheraton Fiji Golf & Beach Resort. This allows passengers to check in for their international flight home, directly at the resort, with baggage and boarding passes taken care of by the resort. Once at the airport, you can just head straight for security and immigration. How good!
Fiji Airways is the only airline in the Australia-Pacific region to achieve both a Skytrax 5-Star COVID Safety rating and the highest Hospital Grade "Diamond" certification by APEX Health and Safety. Fiji Airways also has medically-qualified Customer Wellness Champions onboard to offer medical guidance and assistance if required. In June, it took out the award for "Best for Wellbeing Onboard at the Onboard Hospitalty Awards in Germany.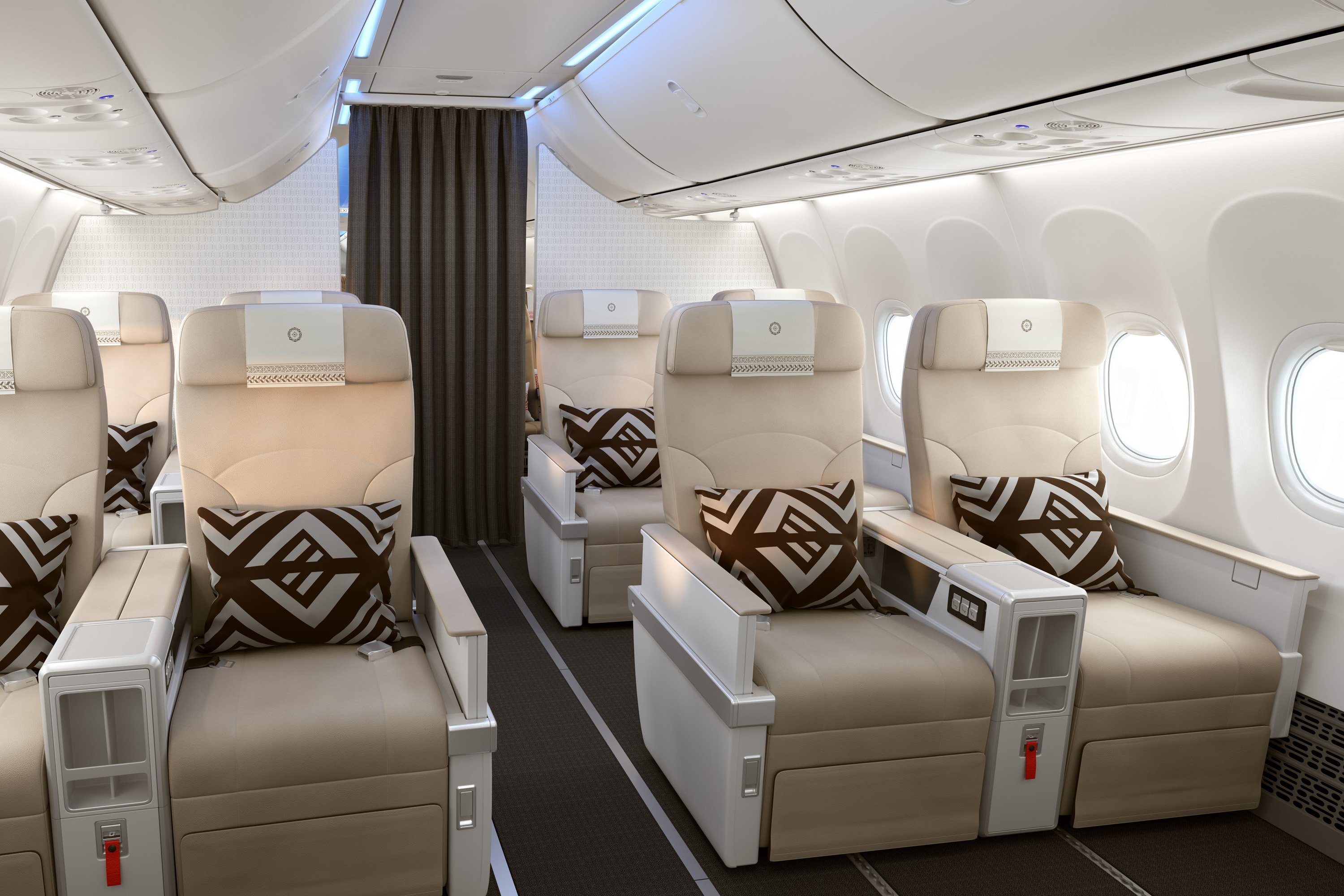 Fiji Airways is now offering all in-flight customers 15 min free text plans onboard their A350-900 and Boeing 737 Max8 aircraft. Wi-Fi connectivity plans are also available. Plus the baggage allowance has been increased from 23kg to 30kg for economy class passengers on international flights. Kiwis can fly to Nadi from just $599 NZD per person economy class and $1,190 NZD per person business class, plus Fiji Airways is also offering exclusive package holidays via www.fijiairways.com
Mike Yardley is our resident traveller on Jack Tame Saturday Mornings.