Mike Yardley: Essential Dallas
Author

Section

Publish Date

Monday, 13 August 2018, 7:22AM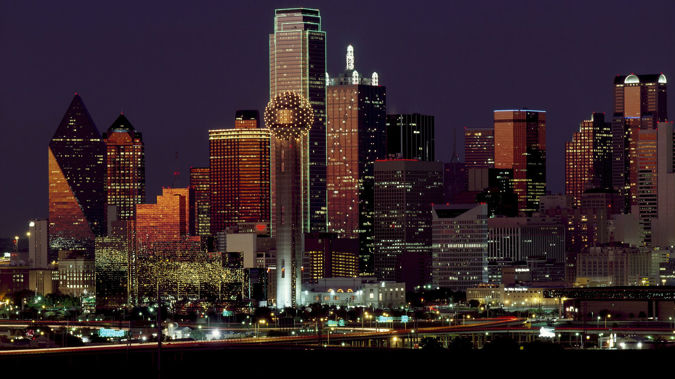 Dallas' tragic legacy as the assassination site of President John F. Kennedy is a visitor magnet. Seen by some as the city's great stain, Dallas has reluctantly learned to accept its role in history, and it honours JFK's life and death with aplomb. Housed in the Texas School Book Depository Building, the Sixth Floor Museum only opened to the public in 1989, 25 years after the catastrophe, in the very location where Lee Harvey Oswald supposedly gunned him down. The area where Oswald is believed to have crouched by the window and fired is encased in plexiglass, stacked high with the sort of boxes that would have been there on the fateful day. It's an eerie, freeze-framed sight.
And it's all the more sobering to stand alongside the next set of windows, just metres away from Oswald's perch, with the same aerial perspective as you stare down on where the presidential motorcade rolled by. But this savvy museum goes much further than just serving up a window view on history, meticulously unpacking the facts and theories that still embroil one of the USA's darkest days. The first part of the museum showcases JFK, both the man and his times, exploring the social currents that shaped the 1960s including the Civil Rights struggles and the Cold War. Even Marilyn Monroe gets a mention, with respect to JFK's foibles.
You could spend hours consuming the comprehensive displays that deftly delve into the Warren Commission, its findings and the multitude of conspiracy theories that still elicit debate today. It's sobering, balanced and still quite fascinating. Footage from the famous Zapruder film, central to the Warren Commission, is extensively highlighted. The first shot to hit JFK in the upper back and exiting by his neck was probably survivable, but it's that second fatal shot that is particularly grisly, as brain tissue flies out of his head.
Emerging from the museum into the blazing Texas sunshine, I took a walk along the Grassy Knoll above Dealey  Plaza – without spotting any suspicious individuals brandishing a brolly. Gazing across the Elm Street scene where the motorcade purred by, in the shadow of the Book Depository building, the sweep of the street looks so much smaller in the flesh. But there is a certain something about the site, an unmistakable sense of presence swept over me. A white X painted on the road, literally marks the spot where JFK was fatally shot. It's incredible how many clueless tourists risk life and limb to snap a selfie standing on the spot, as traffic zooms through the area. Oh, the irony.
The downtown district has some superb pocket parks, my runaway favourite being Pioneer Plaza, which pays tribute to Dallas' early settlers. Beautifully landscaped in native plants and trees, with a babbling stream, man-made cliffs and waterfalls, the highpoint is the spectacular re-creation of a cattle-drive in bronze, with longhorn steers being driven by cowboys on horses.  
Not dissimilar to the striking impression of Las Vegas improbably rising out of the desert, as you drive into Dallas across the pancake-flat Texas prairieland, The "Big D," beckons as glittering, swanky skyscrapered city. Reunion Tower has been a lofty skyline fixture for forty years, its glitter-ball dome lights up like a giant pincushion at night, which slowly rotates. Like Sydney Tower, it looks decidedly retro now.
If you're a culture-hound, the 68-acre Dallas Arts District is a feast for the senses, with a cluster of art venues and design marvels. If you're short on time, prioritise the Nasher Sculpture Center, an indoor-outdoor celebration of mixed-media sculptures in a space small enough to take it all in, but big enough to keep you enthralled. Founded by private collectors, Raymond and Patsy Nasher, they commissioned Renzo Piano to create their striking museum, cleverly crafted to ensure all the sculptures are shadow-free, including pieces from Pablo Picasso and August Rodin.
In need of a retail fix? Head to the home of Neiman Marcus, founded in Dallas in 1907 to serve oil rich Texans. Fast forward to the 1960s and the city practically invented high-end department store shopping with its fancy downtown flagship store, complete with vintage escalators, luxury goods, and a few high-end cowboy boots. The Neiman Marcus annual Christmas catalogue is the stuff of pop culture legend. It recently featured a $20 million submarine, for the man who has it all. Adjacent to downtown, Deep Ellum district is contemporary cool. This former warehouse district is hipster central, with seriously funky wall murals, offbeat furnishings stores, trendy eateries, art galleries, folk-art shops, and vintage resale shops.
For a complete scene change, I headed to SMU, home to the George W. Presidential Library. The agenda of all presidential libraries is the same: to prove how great the office-holder was. After entering the library, I found myself in the "gift hall," ogling the swag of presents bestowed on the First Couple by foreign heads of state. Top prize for the most daring would have to President Berlusconi who presented Laura Bush with a particularly erotic snake necklace. As you'd expect the 9/11 attack plays a central role in the exhibition gallery, with heart-wrenching videos clips and personal accounts.
As one of the lovely attendants remarked to me, as we watched the horror of the World Trade Centre's implosion, what really strikes you is that all of the on-lookers in lower Manhattan are watching the terror unfold with their own eyes. There were no smartphones to wield back in 2001. Today, such an atrocity would prompt an ungainly sea of smart phones to be mawkishly flipped on to record every excruciating moment, from every angle, flooding social media in real-time. An engaging feature is the Decision Points Theatre, which contains a "situation room" simulation in which position papers are flashed on screens, snippets of video are shown, and you have to choose between two courses of action.
It's certainly thought-provoking and gives a unique insight into the administration's mindset.  But the biggest crowd-pleaser is the perfect replica of the Oval Office. Nothing has been left to chance. Every statue, every painting, the furnishings chosen under his tenure have all been meticulously recreated. Unlike Bill Clinton's replica of the Oval at his presidential library, you can even get your photo taken, at no charge, sitting at the Presidential desk. The Clinton Library charges you US$10 for the privilege – yes, Bill & Hillary certainly don't miss a chance to make a dollar. 
If you're a fan of the reality TV show on Discovery Channel, Fast 'n Loud, make tracks to Gas Monkey Garage, in NorthWest Dallas. Richard Rawlings deals in rusty gold, restoring and reselling forgotten, derelict American cars, everything from 1931 Model A cars to '73 TransAms. Gas Monkey searches high and low from barns, fields and at auctions across the country, snapping up relics and making them road-worthy again. The garage and on-site store is a must for classic car fanatics. www.visitdallas.com
Where to stay? The gleaming Hyatt Regency Dallas opened 40 years ago and is every bit a city icon as the adjoining Reunion Tower. The silhouette of the hotel screams Dallas glam and is instantly recognisable to fans of the 1980s soap-opera TV hit show, Dallas. The soaring atrium with its thrilling glass elevators seemingly bursts through the ceiling, as the tall limbs of the Reunion Tower shuffle into view, as you're whisked up to your guestroom. Request a downtown-facing view and you'll be rewarded by the most unparalleled panorama, staring straight down on Dealey Plaza and the Grassy Knoll. My eyes were transfixed on the site.  High-end dining is headlined by Five Sixty by Wolfgang Puck. Staff are outgoing and effusive, and accommodations are comfort-personified. https://www.hyatt.com/
Save 40% on admission to the top 4 Dallas attractions, handpicked and packaged together by buying a Dallas CityPASS, including Reunion Tower, The Sixth Floor Museum and the George W. Bush Presidential Library. www.citypass.com
After driving from Chicago across the heartland, I flew home, direct from Houston. Air New Zealand will start operating non-stop services between from Auckland and Chicago flying up to three times a week from 30 November 2018. One way Economy fares start from $1,019 (including taxes). Fares are also available via Los Angeles, San Francisco and Houston with onward connections to Chicago on partner airlines. Visit www.airnewzealand.co.nz to book or for more details.
I organised my American rental car through Expedia, who offer a great range of sharply-priced car hire rates, no matter where you are travelling to. Did you know on Expedia you can get discounted rates on a great range of hotels when you add on to your existing trip? It's called the Expedia Add-On Advantage. Book your flight, car or package on Expedia and you'll instantly unlock up to 49% off select hotels until the day of your trip. Jump to https://www.expedia.co.nz/addonadvantage
Mike Yardley is our Travel Correspondent on Jack Tame Saturday Mornings.