Mike Yardley: Coastal jewels in the Bay of Plenty
Author

Publish Date

Tue, 15 Sep 2020, 12:39PM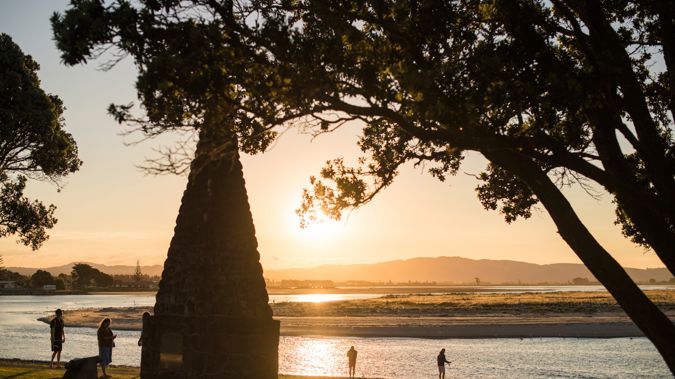 Mike Yardley: Coastal jewels in the Bay of Plenty
Author

Publish Date

Tue, 15 Sep 2020, 12:39PM
After gorging on the waterside temptations of Tauranga, I pointed the car south and east to stake out some of the Bay of Plenty's greatest treats. First up, I headed to Te Puke, the world capital of kiwifruit. In need of a fresh caffeine fix, I popped into The Daily Café, a community-run enterprise with a strong social conscience. Not only are all profits returned to the community, but they support global causes. My organic and Fair Trade coffee was sourced from the distributor, Excelso, who deploy their profit into building wells and providing fresh water for communities in Cambodia. From there, I ventured Kiwifruit Country, a fabulous attraction housed on the Longridge Orchard, home to over 30 canopy hectares of Green and Zespri Sungold kiwifruit.
It's one of the larger kiwifruit properties in the Bay of Plenty, where 80% of the fabulously furry fruit are grown in New Zealand. Warmly greeted by Amanda and Gavin Fleming, they both have worked many years in all facets of the industry, from pruning and picking to grading and packing. The rolling hills and plateaus provide spectacularly bucolic views and vantage points, while exploring the orchard on their unique Kiwifruit Kart tour. You'll gain fascinating insights into the growth cycle and production of the fruit as you tour the vines, before sampling some fresh kiwifruit in the tasting room and browsing the stirring range of products derived from the fruit. The prize draw is a scoop of fresh fruit Sungold kiwifruit icecream – heavenly!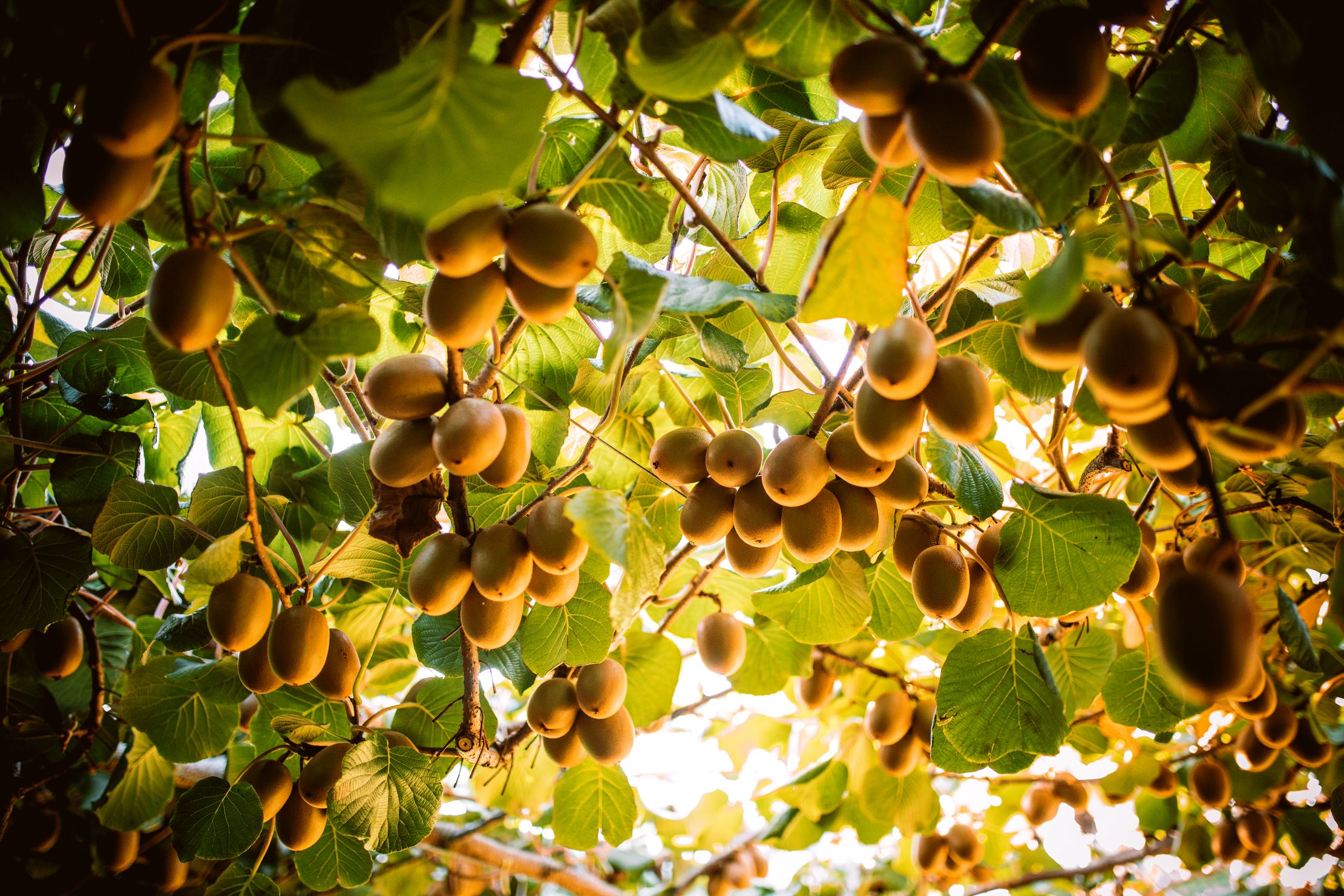 Be sure to sample the latest innovation, Zespri Red kiwifruit which has a similar taste to the Sungold, but accentuated with a distinct berry flavour. Sungold is where the most lucrative export riches lie, exemplified by the eye-popping prices paid to secure a licence to plant a block in gold kiwifruit from Zespri. Each year Zespri releases new gold licences, with 700 hectares up for grabs this year. The average price paid was $500,000 a hectare. Red licences were available for the first time, with prices per hectare average a tenth of what gold fetched. Bidding for both licences was over-subscribed. Ten minutes away, the small sweet-heart seaside village of Maketu, groaning with history.
Splashed in spring sunshine, I made my way to the storied waterfront, and the landing place of the original waka of the Te Arawa tribe when they migrated from Polynesia nearly 700 years ago. The memorial was built for New Zealand's 1940 centennial celebrations of the signing of the Treaty of Waitangi and the 600th anniversary of the landing. Last time I was in Rarotonga, at Avana Point, I saw where the Arawa waka departed for Aotearoa. Take a leisurely hikoi through the charming village and you'll discover two of New Zealand's oldest churches, St Thomas Anglican Church and St Peter's Catholic Church.  St Thomas' was built in 1869 and you can still see on the ceiling the handprints and footprints of children, long gone, who played on the kauri boards as they were being oiled before use. The churches form part of a marked trail that shares many of the historic tales steeped in Maketu history.
The village is also home to some legendary tastes: Maketu Pies (faithfully made in town) and thanks to its rich fishing grounds, magnificent fresh fish.  As a popular destination for ocean fishing, snapper, kahawai, tarakihi, and gurnard abound. The Maketu Beachside Café & Restaurant was doing a roaring lunchtime trade on freshly cooked fish and chips, when I tootled through town. From the café, the views are superb, as you scan across the estuary and coastline to Mount Maunganui in the distance, as well as the offshore island of Motiti – the site of the Rena oil spill disaster in 2011. From Maketu, I headed to sun-soaked Whakatane, an instantly appealing town, with leafy tree-lined streets and a bustling town centre. The escarpment slopes backing Whakatane are densely-clad in bush and pohutukawa trees, promising a riot of crimson colour as Christmas approaches.
Last December's tragic eruption at Whakaari/White Island has left a huge hole in the city's visitor offering, given the enormous visitor magnet the island tours were. Seeing the tour boats, idle and lonely, all tied up at the wharf is a sombre reminder of the tragedy. With the prospect of a Commission of Inquiry pending, alongside the multiple investigations, no on-land tours of the island are in operation or a likely to resume anytime soon. Scenic flights over the island are still available.  With White Island off-limits, Moutohorā/Whale Island has taken on far greater prominence.
Accessible via guided tour only, this gorgeous wildlife sanctuary provides refuge to a host of rare and endangered plants, birds and reptiles. Just 9km offshore from Whakatane, notable residents of this remnant volcano include saddlebacks, kakariki, North Island brown kiwi and tuatara. The tour includes a visit to Onepū Bay/Sulphur Bay where geothermal hot springs bubble through the sand, allowing you to dig your own hot pool on the beach – not dissimilar to Hot Water Beach in the Coromandel. Moutohorā/Whale Island also provides exceptional kayaking, diving and snorkelling opportunities, particularly around Seafire, a ship especially sunk to create an artificial reef.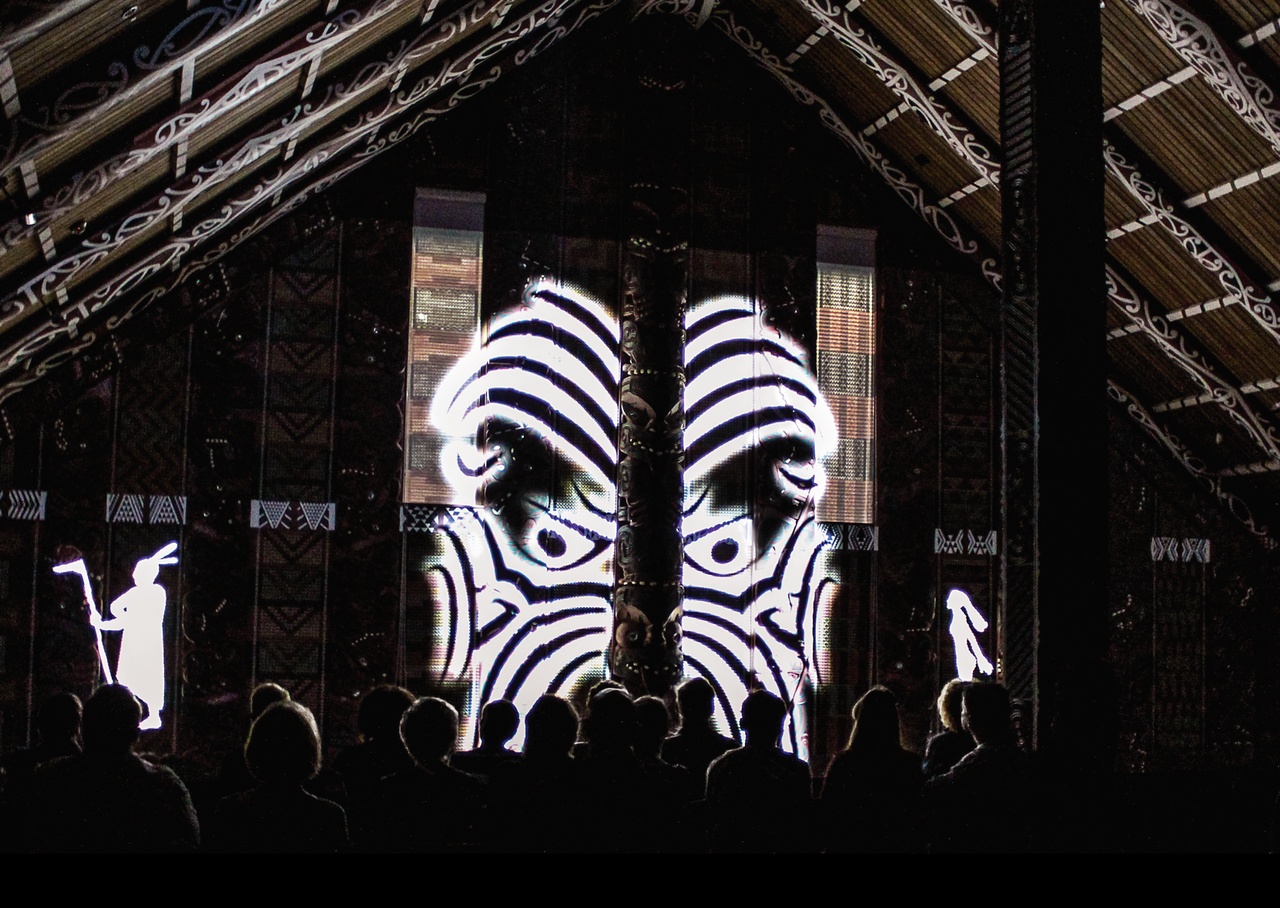 Back on-shore in Whakatane, I ventured to Mataatua: The House That Came Home. After more than 130 years away, not only is this New Zealand's most-travelled Maori meeting house, but the only one to be repatriated. It stands once again as the unifying soul of the Ngati Awa people. Constructed in 1875, Mataatua Wharenui travelled to international exhibitions in Sydney, Melbourne and then to the Victoria and Albert Museum in the UK. On my emriching personal tour of Mataatua, my Ngati Awa guide, Tame, remarked how its reassembly in Sydney and Melbourne was done incorrectly, whereby the interior walls were accidentally mistaken as the exterior walls, so all of the tukutuku panels and intricate carvings were exposed to the elements.
Apparently, it's assembly in London was done correctly. After years in the UK, the meeting house was returned to New Zealand, parked up in Dunedin. Finally, in 2011 it was rebuilt in its place of origin, Whakatane, and lovingly restored. It's a masterful sight, it's beauty is breath-taking. All of the carvings and legends of Ngati Awa are vividly brought to life through an enthralling digital light show, HIKO: Legends Carved in Light.
Where to stay? Perfectly poised on The Strand, with Whakatane's boutique shopping and restaurants just a few minutes' stroll away, White Island Rendezvous is a 39-room motel that has rooms to suit all visitors. There's the spaciousness of a two-bedroom deluxe apartment, the simplicity of a studio, or the luxury of a Californian king in one of the modern stand-alone micro-village cabins. I loved this option. I woke up to a hearty cooked breakfast which you can have delivered to your room if you feel particularly lazy, from the on-site White Island Cafe, serving delicious Havana Coffee. The menu is superb. You can't go wrong with a White Island Big Breakfast, complete with eggs, sourdough, bacon, sausage, fried mushrooms and a potato rosti. All units have free Wi-Fi access and Sky TV. www.whiteislandrendezvous.co.nz
I completed my foray in Eastern Bay of Plenty by venturing to the neighbouring beachside bolt-hole of Ohope. Bucketloads of sunshine, warm waters and safe swimming make Ohope Beach the ideal summer holiday destination, repeatedly voted as NZ's Most Loved Beach. With 11 km of easily walkable white sand beach from the Ohiwa Harbour entrance all the way to West End, it's beachside bliss. Be sure to take the 15 minute walk to the celestial cove of Otarawirere Bay. West End is certainly the most popular stretch, where the sand slopes into the sea very gradually. During low tide, you can walk hundreds of metres off shore before you'll be up to your waist in the surf. It's lagoon-like. For a great bite to eat, the latest head-turner in Ohope is Moxi Café, strikingly cleaved out of a container.
I picked up a rental car from Avis at the airport to free-roam the Bay of Plenty. The Avis Safety Pledge has been deployed across all of its New Zealand locations, allowing customers to pick up and drop off vehicles with minimal contact. This has been complemented with the recent launch of the Digital Check In option. You can also plan ahead with risk-free bookings by selecting the Pay at Counter option. Avis has a range of sizzling rental deals including complimentary upgrades and score the fourth day free when booking for three. www.avis.co.nz
Home to an abundance of kiwifruit and avocado orchards, arguably the best beaches in New Zealand, a rich Māori heritage, and swathed by warm ocean waters, Bay of Plenty is packed experiential options for every traveller. Make your first port of call the region's official website. www.bayofplentynz.com
Mike Yardley is our Travel Correspondent on Jack Tame Saturday Mornings.