Mike Yardley: City Nicknames
Author

Section

Publish Date

Wednesday, 8 July 2015, 1:47p.m.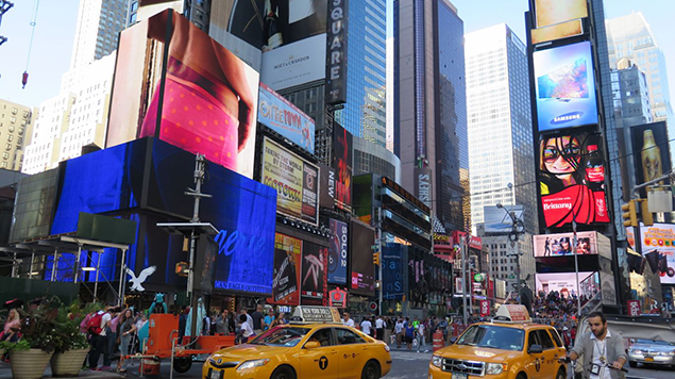 The nicknames bestowed on cities has always fascinated me.  Successful city nicknames are affectionate, endearing, casual catch-phrases that are widely embraced and commonly used. Sometimes  a city's sobriquet can be molested by the intrusion of the branding brigade, desperate to coin a supposedly slick new marketing slogan for a city. New Zealand towns and cities can become obsessed by the search for sexy new slogans, which possibly speaks to our sense of insecurity.
Specimens that spring to mind include Hamilton's rather dubious branding as The City of the Future, even though the rest of the country affectionately refers to the city as the Tron. Dannevirke opted for a very impish strap-line, which I love, Take a Liking to a Viking.  Auckland may be officially known as the Queen City, but the more commonly used City of Sails, is so apt, given Auckland has more yachts per capita than anywhere else in the world. However in recent years, the marketing merchants have started spruiking Auckland as the "Big Little City", which is a rather shameless re-working of Zurich's long-standing catchphrase , the "Little Big City."
In the wake of the quakes, Christchurch's marketing bosses wanted to sex up the Garden City tag line. They felt it was tired and twee. Their suggested replacement was A City in the Garden, which was a blatant rip off of Singapore's official marketing slogan. I mischievously thought the city's nickname could be ever so slightly tweaked to read, The Garden City – Freshly forked. 
But across the world, many cities have retained their nicknames for decades, even centuries.  They haven't been messed with - in many cases the nickname is revered and remains in common parlance.  So what are some of the most successful, universally recognised nicknames, and how did they first come into being? What are the stories behind the stand-outs? New York City would have to be a top contender for holding the most recognisable nickname.  In fact, it's so successful, it's trademarked.
The Big Apple, which was first coined by a journalist ninety years ago. A chap named John J. Fitzgerald penned a newspaper column in 1924, called "Around the Big Apple," which highlighted  NYC happenings. He reportedly had heard the phrase used by stable-hands in New Orleans referring to New York as such. Back in those days, when apples were sold in barrels, farmers used to put the nice big ones on top, for aesthetic purposes. So the big apples were considered as the most desirable. Of course New York also has a secondary and long-standing nickname: Gotham. It was first used to lampoon New York culture by a writer in 1807, who plucked the name from an English village, Gotham, which means a place full of goats. In 1939, Batman's creator, Bill Finger called his fictional city Gotham, after flicking through the New York phone book and taking a liking to the name Gotham Jewellers.
Some American nicknames are fully self-explanatory like Las Vegas' Sin City or Chicago's Windy City. Other big cities have a catchy nickname with a deeper back-story.  Boston – Bean Town. Brown beans and bread were a staple in colonial times, and Native Americans taught the pilgrims how to cook beans and sweeten them. Even the bean pot was a Native American invention. Beans remained a common food among immigrants through the turn of the century, and in the early 1900s, Boston's nickname took hold.
Another cherished American city has a nickname that encapsulates its spirit so well: New Orleans – The Big Easy. It fits like a glove. Legend has it that there was once a jazz club in New Orleans called Big Easy. A contrary claim is that its genesis came from the author James Conway, in his 1970 novel called "The Big Easy,"  He reckons he heard the phrase used as slang on the streets of New Orleans while covering crime. Regardless of its true origin, New Orleans continues to live up to its name.
Further afield, did you know that Singapore is called Lion City because its founder, Sir Stamford Raffles, thought he saw a merlion – a mermaid lion hybrid? Perhaps dear old Sir Stamford had consumed one Singapore Sling too many. In South Africa, I love Cape Town's nickname, The Mother City.  Cape Town was the first metropolis in South Africa. In its literal form, metro and polis, in Greek, translates as mother city. Bologna, one of my favourite Italian cities, has a typically striking sobriquet. The locals call it La Rossa, the red city, in deference to red bricked-landscape and deep history of left-wing politics.
Philadelphia could win the gong for having the most virtuous nickname, "The City of Brotherly Love." The phrase was coined on the back of the city's foundation by the English Quaker, William Penn, and his abiding determination for people to live together in harmony.  Some of the more quirky city nicknames that stand-out include Toronto's  rather iffy Hogtown; Oslo's Tiger Town, despite having no resident tigers; and Leipzig in Germany that irreverently calls itself Bimbo Town. Perhaps that's why it's such a popular haunt for stag party trips.
Mike Yardley is Newstalk ZB's Travel Correspondent on Jack Tame Saturdays.