Mike Yardley: Brilliant in Bannockburn
Author

Publish Date

Sat, 23 Jan 2021, 10:15am
Mike Yardley: Brilliant in Bannockburn
Author

Publish Date

Sat, 23 Jan 2021, 10:15am
Rubbing shoulders with the bountiful fruit-bowl of Cromwell, sliced only by the Kawarau River and its confluence with the Clutha, Bannockburn beckons as a banger of a destination in its own right. The very name is synonymous with pinot nor, because the sub-region epitomises the very best of Central Otago wine, claiming some of the highest temperatures and lowest rainfall in the area. Harvest can be up to a month ahead of other Central Otago sub-regions, and the wines produced are known to be highly distinctive and complex. Bannockburn is limited by geographical constraints to relatively small outputs, and most of the vineyards boast a boutique high quality wine with typically small volumes of grapes. But despite its small radius, Bannockburn's global credentials are not in doubt, home to some of our most decorated wine labels, like Akarua, Bannock Brae, Felton Road and Mt. Difficulty.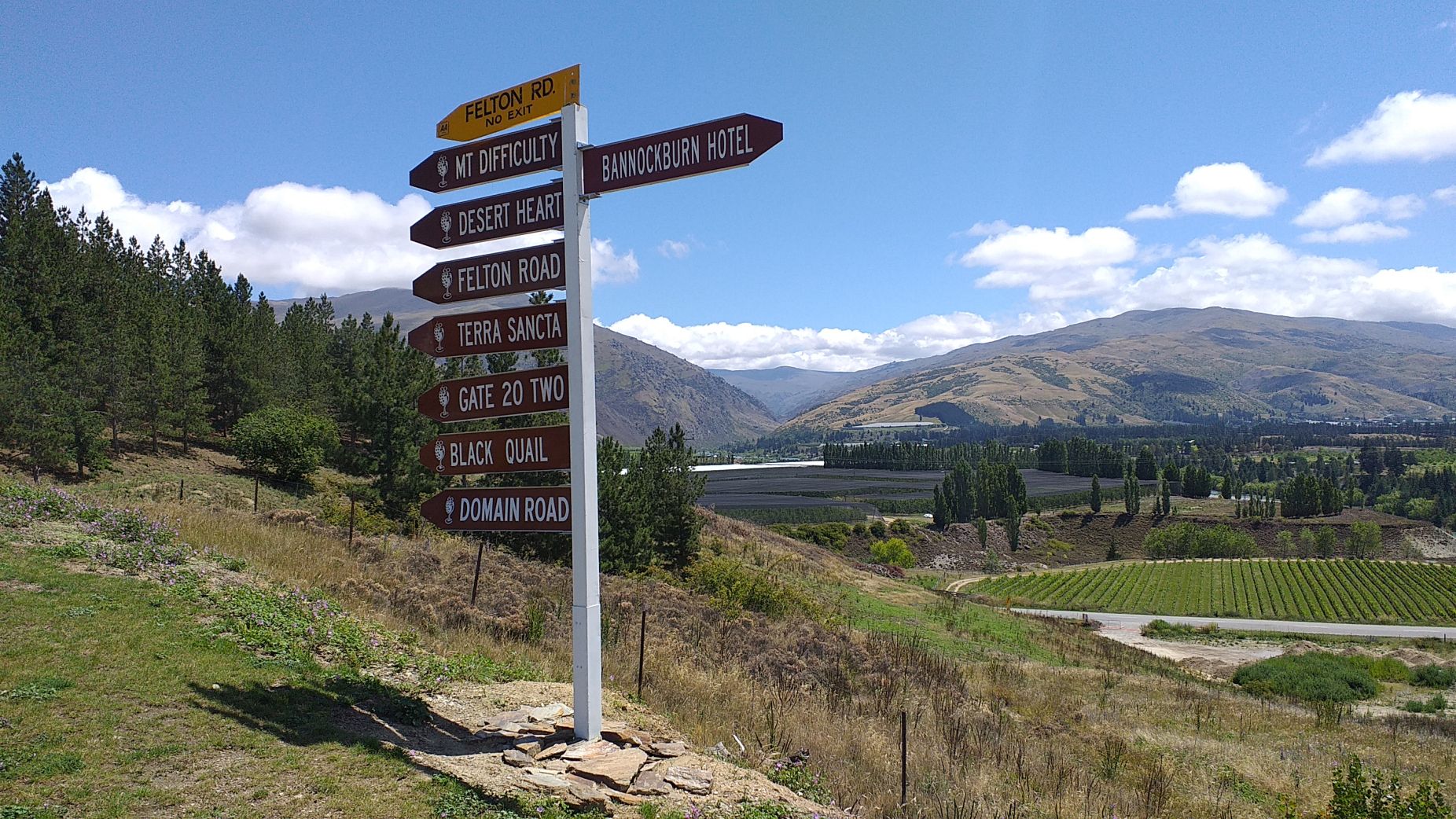 Backdropped by serrated mountains, it's a bucolically breath-taking place with big skies and sweeping views across the gold sluicings and the cascading wine terraces to the Kawarau River and Lake Dunstan. One of the best perches from which to soak it all up is at the Mt. Difficulty Cellar Door and Restaurant. It's just one hot-spot for Instagram show-offery. My family booked in for lunch – reservations are highly recommended given the insatiable popularity. As a pinot noir devotee, you can't go wrong with a premium pinot noir tasting tray, enabling you to sample five different pinot noirs, which I savoured while noshing on a sensational Mt. Difficulty Platter.
If there was a gold medal to be awarded for the splendour of the setting, Carrick would have to share the honours with Mt. Difficulty. Further east and overlooking the Bannockburn Inlet, close to Cornish Point, the winery takes its name from the neighbouring Carrick Range. The wines are estate-grown, wild fermented and certified organic. Small-batch quality is to the fore, with pinot noir making up 60% of their production. Order up a tasting and one of The Carrick's famous Cairnmuir Platters, bursting with seasonal gourmet bites including manuka smoked sea run salmon, green lipped mussels and herb & corn frittatas. The outlook from their velvety grassy lawn, tumbling down to the water is stupendous, recently accentuated with the Lake Dunstan Trail threading the winery into its riveting route.
Another kick-ass haven of temptation is the evocative Bannockburn Hotel, which proudly was issued the first liquor licence in Central Otago. Dating back to 1862, superb food and wine is paired with knock-out scenic views across the storied countryside, as you indulge in the expansive beer gardens and terraced lawns, overlooking the elemental grandeur. Share plates and tapa style fare is all the rage here, superbly executed and artfully presented, tapping deep into local and seasonal produce. Trust me, this historic hotel is the sort of place you could easily while away a day at.
Like much of Central Otago, before vine time, Bannockburn first found fame during the gold rush, with miners flocking to the area's rich alluvial gold field, mining extensively in the 1860s. As miners swept over the area, from 1862-1871 the face of the landscape underwent drastic changes as the alluvial flat was washed away by sluicing operations to the foreboding landscape that exists today. As much as human activity has radically altered the terrain, with all that large-scale water-blasting stripping the vegetation and laying bare the rocks, sands and soils, some parts of Bannockburn now resemble a miniature version of the Grand Canyon, with vast stone ridges – even mesas, naked and exposed in the golden-hued glory.
The locals like to call this vanished landscape New Zealand's wild west and the upper heights of Bannockburn, that haven't been wreathed in vineyards, do look like a teleported scene out of Arizona, New Mexico or Utah. When you enter Bannockburn, an enormous sign constructed from the original suspension bridge's pillars across the Kawarau River, welcomes you to "The Heart of the Desert," in deference to the bone-dry climate and fierce summer heat. Water during the gold rush period was a pivotal resource, not just for mining but to supply the town as well. Evidence of the complex water system that once existed is spread throughout the landscape, where huge dam walls and water races extend from high on the nearby Carrick Range down to the abandoned mining sites.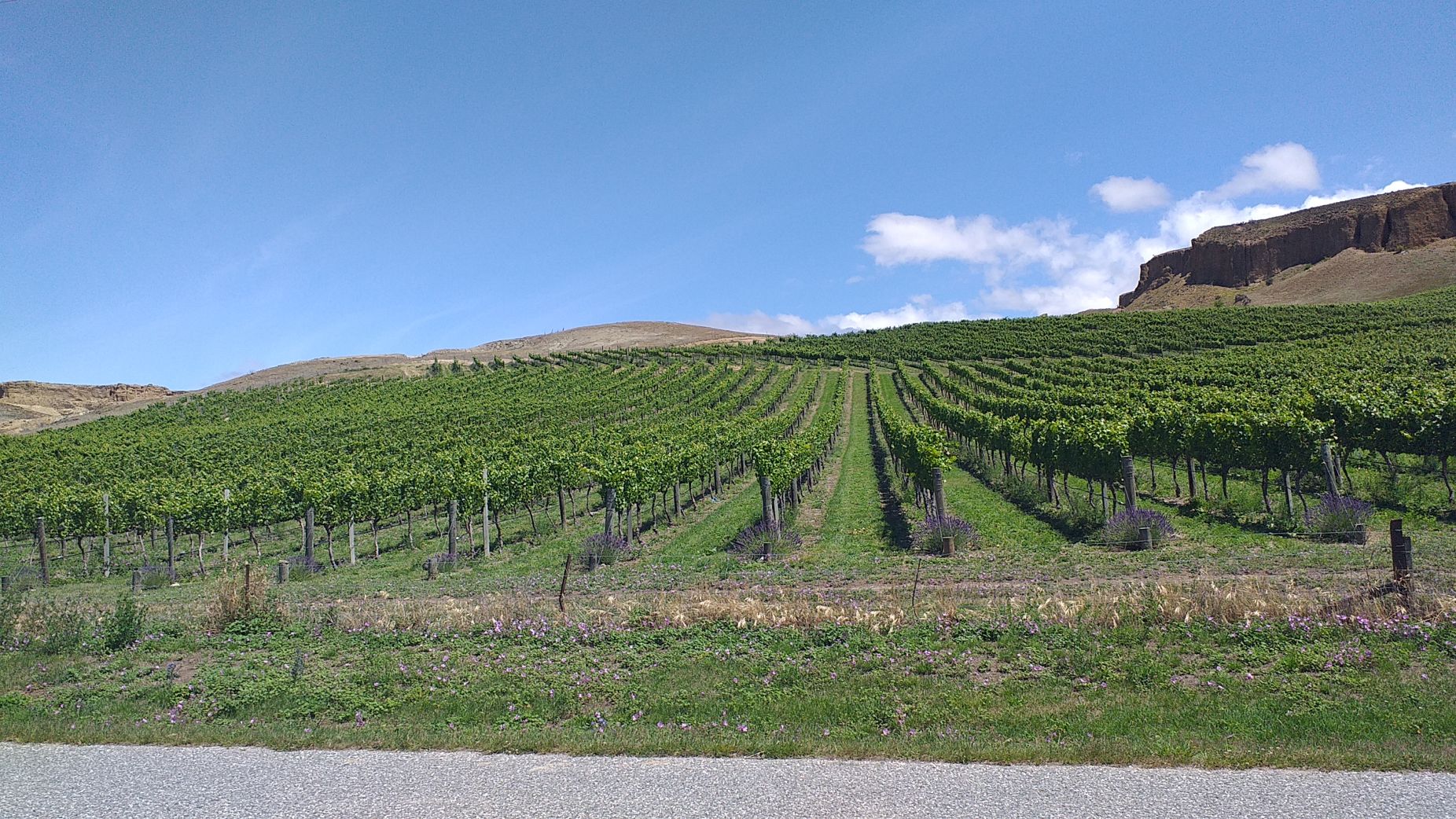 A great way to get a sense of the immensity of hydraulic sluicing's impact is to head for the Bannockburn Sluicings Track, which starts on Felton Road. The 3.5km moderate grade walking loop leads you around the valley's remains: dams, rock tailings and caves left untouched since the last of the goldminers, 150 years ago. This spectacularly scarred landscape stands like a totem to the pursuit of possibility by those fortune-seekers and hydraulic sluicing – in the desert. Curiously, wild thyme grows like wild fire in these parched hillsides, seasoning your jaunts with a distinctive fragrance. 
In addition to the track, another great option is to drive further up Bannockburn Road and turn down Hall Road and Pipeclay Gully Road, which will take you to Stewart Town, at the top of the historic Menzies Dam wall. A few scratchings are left of the settlement including a stirring stone cottage from where David Stewart and John Menzies oversaw the dam's operation, an early 19th century orchard, and lip-smacking views across Cromwell and Bailey's Gully. The walking track from Stewart Town is peppered with historic gold mining relics and even more intimate views of the scarred hills that were water-blasted. It's a place that enfolds you.
If you're up for more overland adventures, from Bannockburn, you can actually drive from the Nevis Valley to Garston, just south of Lake Wakatipu, traversing the eastern side of The Remarkables. Strictly suited for 4WDs only, you'll feel as if you're on the top of the world, on the highest public road in New Zealand, which zips you as high as 1173m above sea level at Duffer's Saddle. The Nevis, as it's affectionately known, was originally the coach road to Invercargill and it's not for the faint-hearted.
You'll also want to check out the Lake Dunstan Cycling & Walking Trail, connecting Cromwell with Clyde via Bannockburn on a gripping 54km route. Most sections of the beautiful wide lakeside trail are already open, creating a lot of buzz, with the last section rom Cornish Point to Clyde on-track to be completed in February. You can already hopscotch your way from one winery to the next, on two wheels. In a region richly endowed with world-beating cycle trails, this latest entrant, with astonishing clip-on cycle tracks, jutting off the cliff overlooking Lake Dunstan, is destined to be another rockstar in Central Otago's cycling crown. Thoughtfully, it does connect with the Otago Central Cycle Trail and Roxburgh Gorge Cycle Trail. There are hire bikes and ebikes at your disposal. Blaze a trail!
Travelling with pets? Whether you're heading to Cromwell and Bannockburn with or without your furry friends, Anderson Park Motel is a superbly welcoming and splendidly equipped roost to set up base camp. (Request a stay for your pet in advance.) Just minutes from the heart of Cromwell and Bannockburn, my family had a wonderful stay at this motel, with fantastic barbeque area, beautifully garden, playground, comfy rooms, SKY TV and free wifi. I arranged my stay through Booking.com who are right across our great backyard, enabling you to stake great value stays with complete flexibility and convenience, no matter your budget and preferences. www.booking.com
Mike Yardley is our resident traveller on Jack Tame Saturday Mornings.