Mike Yardley: Basking in the best of Bergamo, Italy
Author

Publish Date

Sat, 8 Jul 2023, 10:19AM
Mike Yardley: Basking in the best of Bergamo, Italy
Author

Publish Date

Sat, 8 Jul 2023, 10:19AM
Don't you love it when you stumble upon a destination that totally smashes your expectations? I had such an experience recently after flying into Milan from Hong Kong. Rather than reacquainting myself with the fabulous but familiar finery of Italy's fashion capital, I plumped for a short-stay in the nearby town of Bergamo, less than an hour away by train. Strung around the foothills of the snow-dappled Italian Alps, Bergamo beckons as one of Italy's underrated medieval gems. Brimming with temptations, the picture-perfect city spreads over several levels, in the pre-Alps. Travel off the beaten path and free-roam Bergamo's cobblestone streets, soaking up the city's proud, distinctive, and heritage-laded atmosphere.
Bergamo is often used as a jumping-off point rather than a destination, given Milan's second airport, is located just 4km from the city centre, with direct connections all over Europe. But this unsung city instantly impresses with its storied good looks, compact vitality and verdant swathe of rolling parkland. This Lombardy beauty is a playground for lovers of art, antiquities and for embracing the great outdoors. I was in town when the Giro d'Italia rolled into Bergamo – what a knock-out setting for street racing.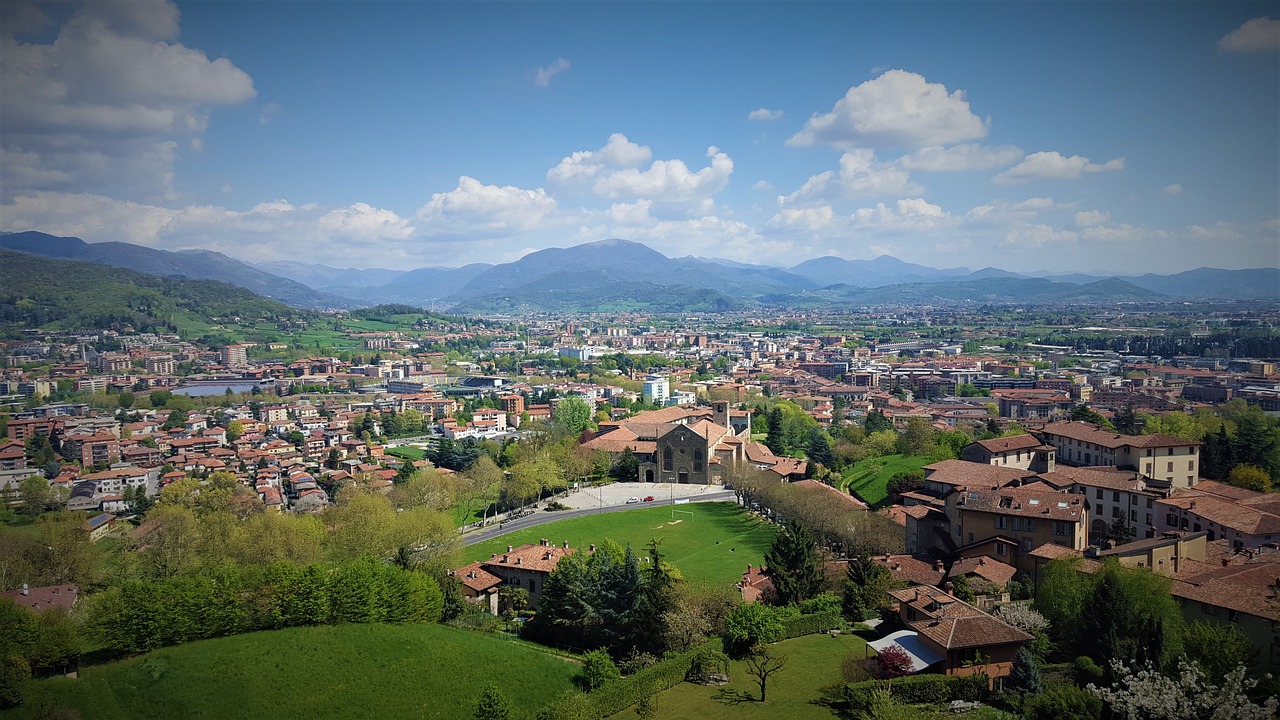 Photo / Supplied
Bergamo is a city of two distinct parts: the historic Citta Alta (Upper Town), and Citta Bassa (Lower Town). While the famously flat Po Valley unfurls like a blanket towards Milan, to the north of the city, Bergamo is clasped in a gentle embrace of tumbling green hills, with the Alps peeping up behind them. It's the sort of place where you can kickstart the day with a hilly hike, before leisurely gorging yourself on its historic treasures.
Perched on a bluff of San Vigilo hill, Bergamo's Citta Alta was an important stop during the Roman Empire for those crossing the Alps. In the fifteenth century, the Venetians rocked into town, making it the western outpost of their empire — that's why the historic centre has the elegant porticoes of a Veneto town. It's also why the upper town is garlanded in gigantic city walls, rippling around the hill as they turn nature itself into a defence. Those walls were never breached and they're still standing today with UNESCO protection.
Photo / Supplied
This is a city of split personalities, too. The Citta Alta is like a living museum  - it's where Roman mosaics hide under shop tills and where glorious sphinxes & snarling Venetian lions guard the ornate Contarini fountain. Below the walls, the Citta Bassa is far more modern where former countryside villages have been absorbed into Bergamo's contemporary but stylish sprawl. A plethora of grand stone villas speckle the lower town, too. After catching a rattly funicular ride up to Citta Alta, stroll the cobbles to Piazza Vecchia, the glorious main square that has formed the upper town's heart since it was an ancient Forum in the Roman age.
Boasting some of Bergamo's best architectural highlights, the piazza is now a stately Venetian affair, edged by grand palazzos. The biggest eye-catcher in Piazza Vecchia is the Civic Tower, Campanone. This 56-metre-high medieval tower lords over the piazza. Head up to the top of the tower for unrivalled aerial perspectives of the old town. On foot, it's 230 steps up, or you can opt for the elevator ride. It's where you will also find the largest bell in Lombardy. Even today, at 10pm sharp, the Campanone chimes one hundred times as a perennial reminder of the closure of the city gates along the walls – a nightly tradition that began under Venetian rule.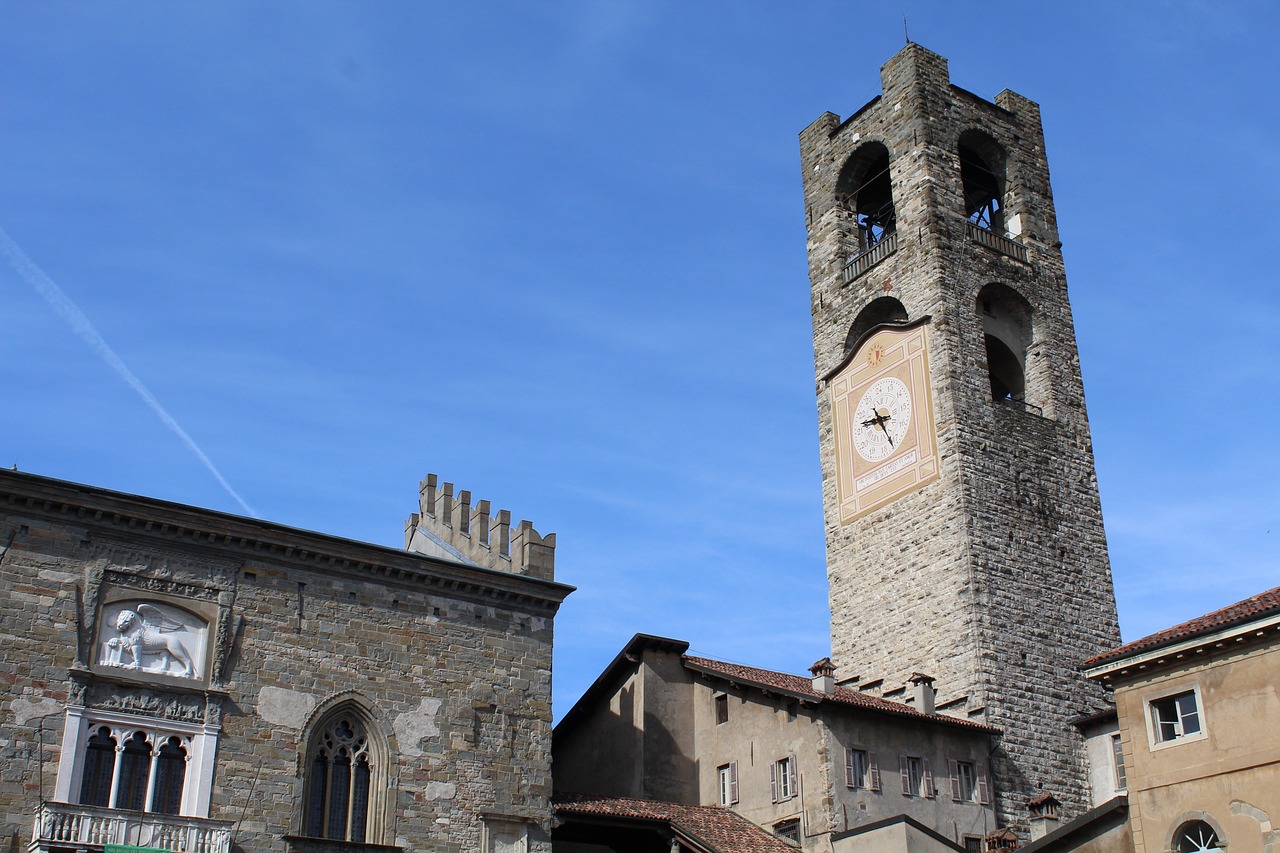 Photo / Supplied
Revel in a panoramic stroll on the 5km's of historic fortified walls encircling the upper city, with an unblemished record in defence. The sublime views are enormous from every vantage point and join the locals, who love to hang out on the walls in the late afternoon to catch a sunset over Lombardy. Just below the Venetian walls is Bergamo's fine arts academy, Accademia Carrara, a compact but first-rate gallery. Dutch and Flanders artists get a good showing, but the focus is on Italians, particularly Venetians: Titian, Tiepolo and Bellini, alongside Pietro Longhi's cameos of 18th-century lagoon life.
Billed as a city of churches, Bergamo is dotted with many intricately built architectural treasures. Best in show is Santa Maria Maggiore, stuffed with ancient tapestries, radiant frescoes and inlaid wood carvings by Lorenzo Lotto. Dedicated to the Virgin Mary, the beautifully detailed building was constructed in the 12th century as a thank-you for protection from the plague that ran riot across Northern Italy at the time. The basilica was duly built in 1133 to comply with the vow made.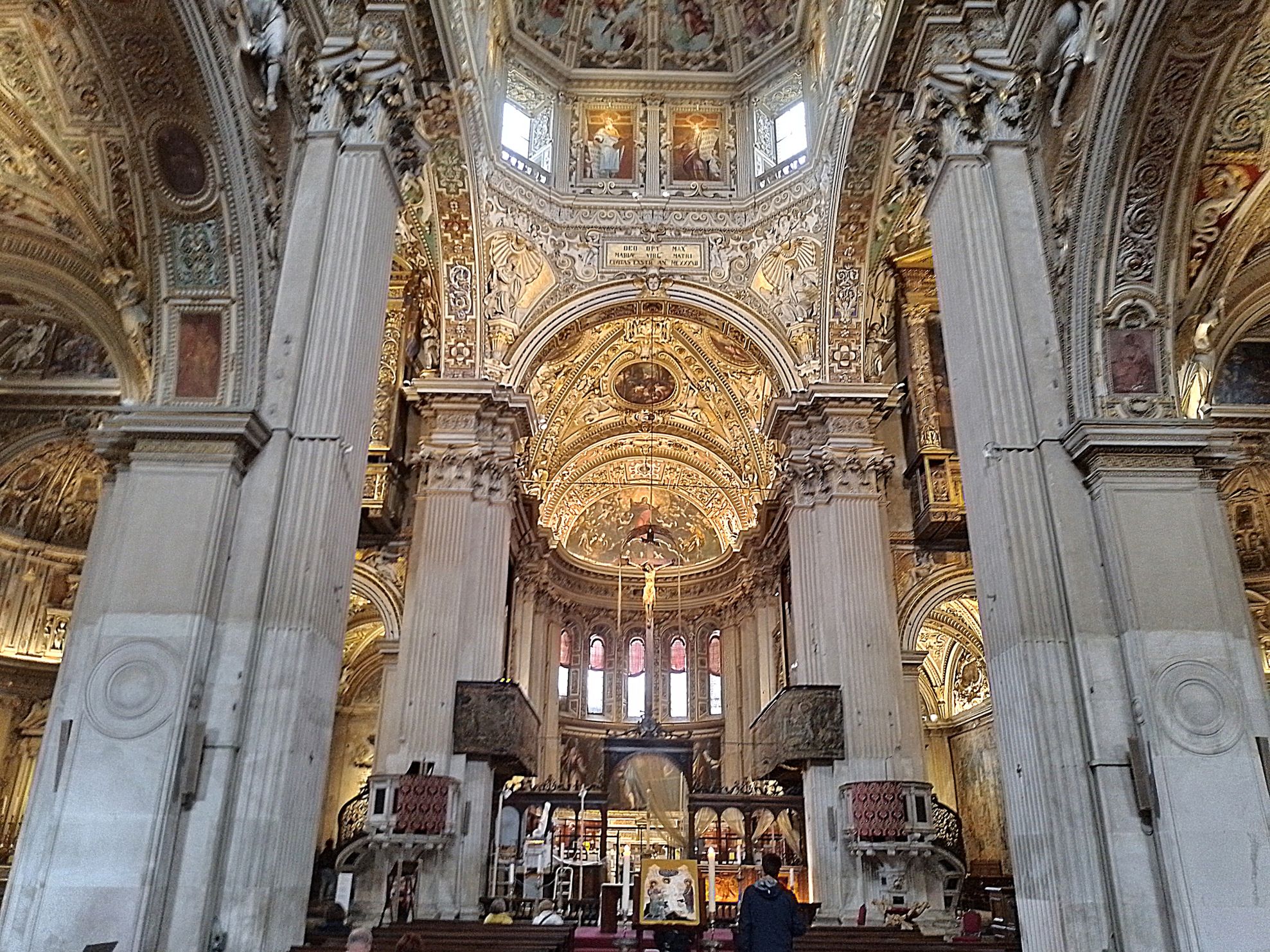 Photo / Mike Yardley
If you share my fetish for funicular rides, you'll be thrilled to know a second funicular threads its way to the hilltop of San Viglio. Up here, in one of the quieter corners of the city, amid terraced fields with thick chestnut forests, strike out on the fantastic network of hiking trails, high above Lombardy's diverse landscapes.
After burning off the calories, why not treat yourself to some signature Bergamo eats? Mouth-drooling pasticcerias warrant a stop, as do the hole-in-the-wall pizzerias. Terraced restaurants abound, brimming with Milan's beautiful people on weekend jaunts, as aperol spritzes twinkle in the sunlight. Definitely tuck into a plate of casoncelli — Bergamo's famous stuffed pasta, drenched in butter. It's a classic Alpine dish. Up in Citta Alta, stake out the fuss-free La Marianna bar and cafe. It's the gelato that magnetically pulls a crowd, because this eatery is the birthplace of one of Italy's iconic gelato flavours, the chocolate-veined stracciatella. It's produced by drizzling melted chocolate into plain milk gelato towards the end of the churning process. The chocolate solidifies immediately upon contact with the cold ice cream. It's then broken up into flakes and incorporated into the gelato. First developed here over 60 years ago, the Panattoni family still produce it with a bain marie to melt the chocolate by hand.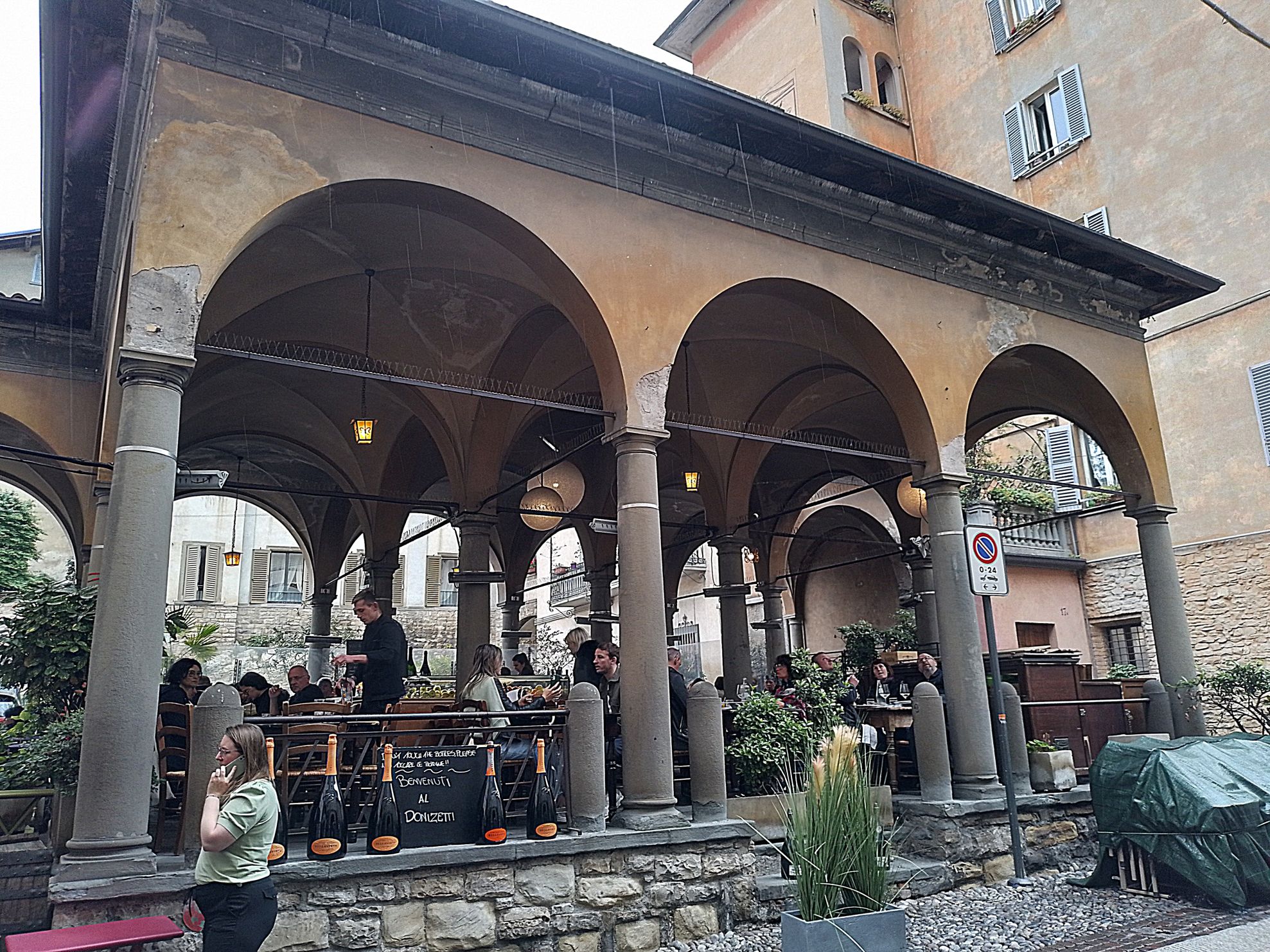 Photo / Mike Yardley
I locked in a stay with Booking.com at Angolo Del Poeta, a historic property in Bergamo's lower town that features a charming selection of suites and apartments. This is a Travel Sustainable certified property, one of the 500,000+ sustainable accommodations on Booking.com worldwide, from homes to hotels, that have secured a certified Travel Sustainable badge. What's more, rental car search filters on Booking.com you to quickly find fully electric and hybrid cars across 111 countries. For great rates and total flexibility, head to www.booking.com
I tripped from Milan to Bergamo by train. Grab a ticket to ride on the European railway network with a Eurail Pass. On popular rail routes, it certainly pays to make a seat reservation in advance. Lock in your rail plans ahead of your trip, by booking tickets or a rail pass to suit with Eurail direct. The mobile pass is the way to go. The Eurail app is easy to navigate, packed with helpful information and benefits, network disruption notifications, and enabling you to check timetables, lock in bookings and seat reservations on the go, via your mobile. www.eurail.com
I jetted my way from Auckland to Milan with Cathay Pacific Airways, Hong Kong's award-winning flag-carrier. Connecting Kiwis to Hong Kong and beyond for 40 years, Cathay Pacific's Auckland services will be complemented with the resumption of seasonal summer services between Christchurch and Kong Kong, from December. The Cathay Group has been progressively rebuilding its passenger capacity post-pandemic, and is on track to be flying to 80 destinations by year's end. If you're heading to Europe, Cathay Pacific services an excellent range of ports, flying from Hong Kong to Milan, Amsterdam, Paris, Madrid, Zurich, Frankfurt, London and Manchester.
Blending the best of cutting-edge entertainment technology and cabin design, I'm a raving fan of the Airbus A350-900 and A350-1000. Cathay Pacific was the first carrier to bring these aircraft models to New Zealand, who proudly operate one of the youngest fleets in the world. Technologically advanced, the A350 aircraft feature a range of comfort-focused innovations which reduce noise levels and lower the effective cruising cabin altitude, which is a big boost to well-being, helping to mitigate passenger fatigue.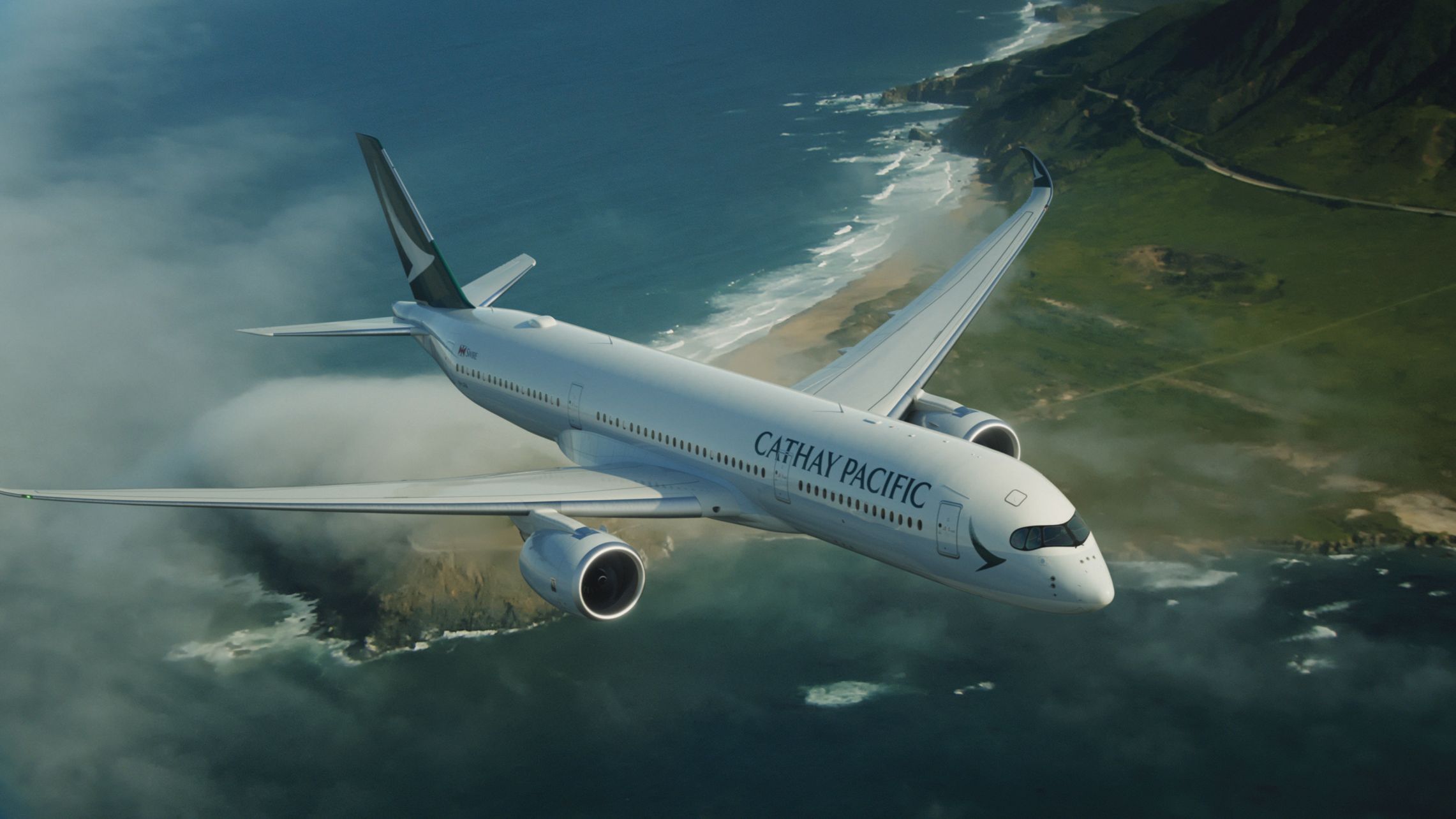 Photo / Supplied
They're remarkably fuel-efficient too, treading softer on the environment. But it's the whisper-quiet ambience and LED mood lighting that is noticeably impressive, delivering an unsurpassed cabin experience. Wi-Fi is available on board across all classes, so you can surf the internet, sort your emails, and stay connected on social media. The next-generation HD personal entertainment system also offers live satellite TV news channels including CNN and the BBC, to help keep you connected at 38,000 feet.
In Premium Economy, you'll enjoy a generous seat recline, expanded legroom and a supported head rest. Full-length calf rests and leather-padded footrests accentuate the comfort. An award-winning selection of wines and beverages are on-hand to accompany your meal. Be sure to try a Betsy beer – a custom-made pale ale, brewed for 35,000 feet. The accompaniments are most welcome, from larger pillows, softer blankets and an amenity kit, to welcome drinks, complimentary water bottle and an enticing array of entrees and snacks. In Premium Economy, enjoy double the checked baggage allowance – 2 pieces of up to 23kg per bag.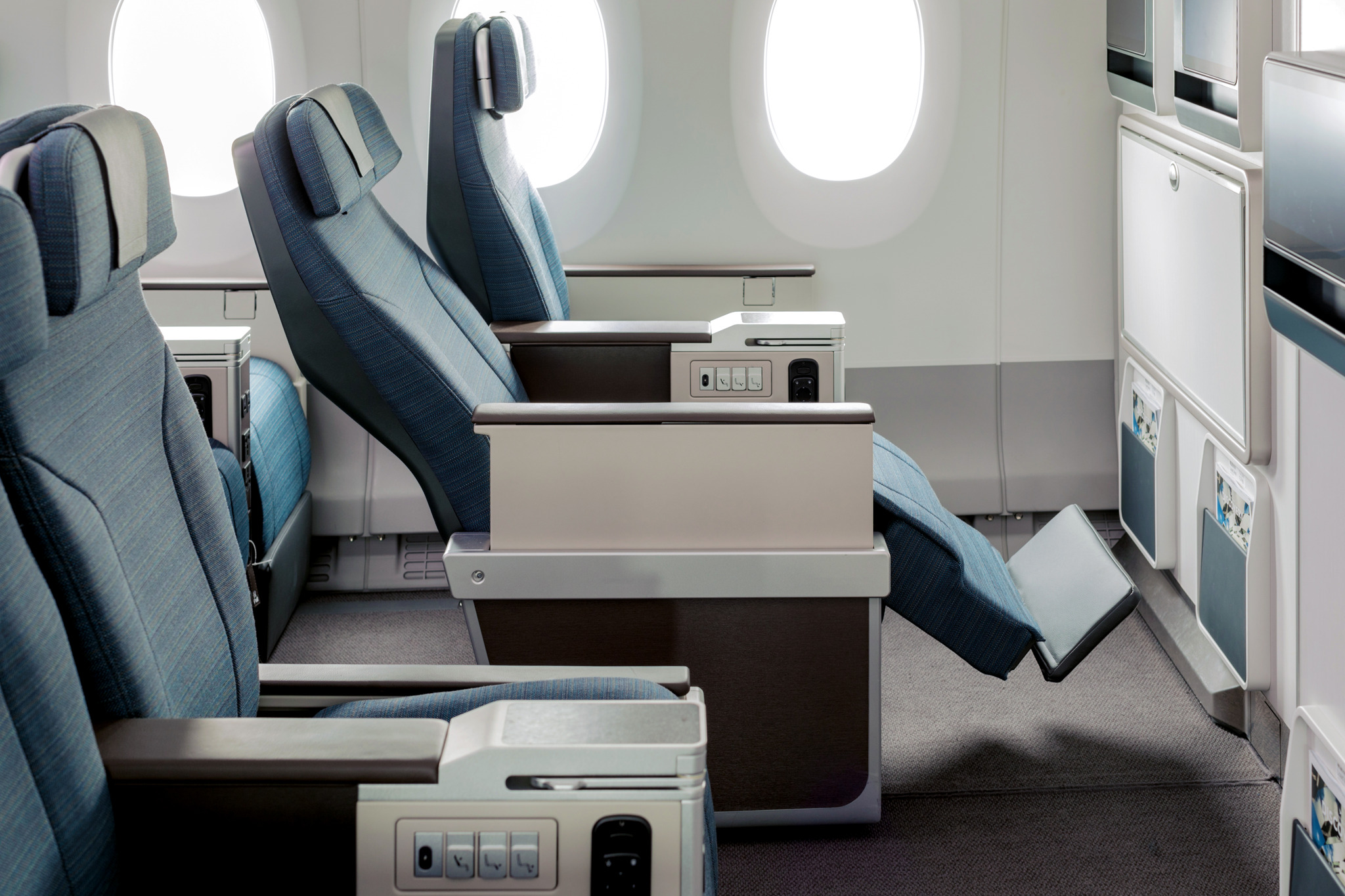 Photo / Supplied
Premium Economy and Economy passengers have seating configurations equipped with dedicated tablet holders so you can mount your own devices, exclusive power outlets and USB ports. Across all classes, I was particularly impressed by the on-demand entertainment. Post-pandemic, the curated line-up of content has been super-sized by four times the previous offering, with over 3000 hours of film, TV and music content, at your fingertips – and it's refreshed monthly.
Cathay Pacific is the home airline of Hong Kong with over 76 years of history and is a founding member of the oneworld global alliance. For best fares and seats to suit, head to www.cathaypacific.com/nz
Mike Yardley is our resident traveller on Jack Tame Saturday Mornings.        
Take your Radio, Podcasts and Music with you