Mike Yardley: Australia's Greatest Spring Hits
Author

Publish Date

Fri, 7 Aug 2015, 10:54am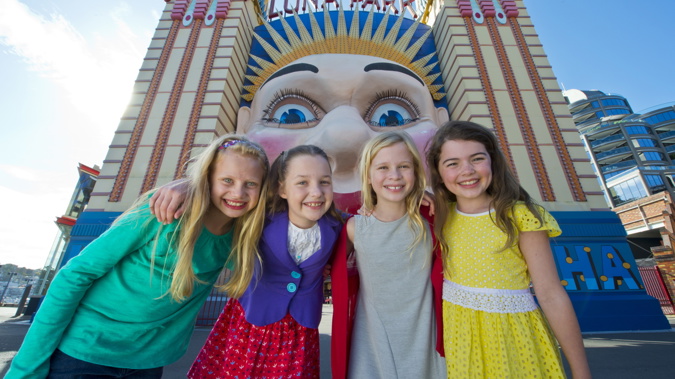 Mike Yardley: Australia's Greatest Spring Hits
Author

Publish Date

Fri, 7 Aug 2015, 10:54am
It's a bumper time in Sydney with Bledisloe Fever and the Netball World Cup sprinkling extra glitter on the Emerald City. With spring beckoning and the mercury returning to respectable highs, you may well be yearning for a quick, invigorating spring fling across the Tasman, for the bright lights and big city buzz. I've trawled through the gig guides and shoulder- tapped my contacts for their inside knowledge, to compile a hot list of great Australian Spring Hits, adding extra temptation for a hop across the creek. So here's my top recommendations on headline events, underway or coming up, that will add that extra frisson to an enthralling Aussie city-break.
Matilda the Musical: It's such a fabled Aussie name, but this Matilda is the Roald Dahl creation, artfully re-worked by the Royal Shakespeare Company into a multi-award-winning musical extravaganza.  Roald Dahl's inspirational character, Matilda, is an extraordinary girl with a vivid imagination and sharp mind.  The uplifting musical opened to rave reviews in Sydney last week and is on-stage at the Lyric Theatre in Pyrmont until November 8. For bookings, head to www.matildatravel.com.au
Hot off the press, it's just been announced that Broadway's original Eliza Doolittle is Australia-bound, with the 60th Anniversary production of My Fair Lady. Dame Julie Andrews, who looks remarkably impervious to the aging process, will direct the brand new production of My Fair Lady, with its world premiere in Sydney, next year.
Not to be outdone in the musical stakes, it's all about Hakuna Matata in Melbourne, as the Australian production of the smash-hit musical The Lion King continues to play to sell-out crowds  at the Regent Theatre in Collins Street.  Trophy-hunting Minnesota dentists not included! See the Disney blockbuster before  it high-tails out of Melbourne in early October, and heads to Perth. www.lionking.com.au
Currently in Melbourne, the biggest magnet of all, is undoubtedly David Bowie Is. You may well recall the global buzz that this exhibition whipped up, when it first opened in London's V&A last year. It's since been seen by millions in Chicago, Paris and Berlin. And Melbourne is the only Down Under stop.  David Bowie Is features over 50 of his outrageously theatrical costumes, alongside a whopping 75,000 exhibits from his archive, including  album artwork, original set designs and rarely seen video footage. The exhibition showcases what a defining figure Bowie has been as a live performer and screen star, ever since his early years in glam-rock. As a friend said to me, this exhibition is like walking through David Bowie's mind, and all of its flamboyant complexity. It opened a fortnight ago at ACMI in Melbourne, and is on until November 1. Book tickets in advance. www.acmi.net.au/exhibitions/bowie/
Another headline attraction that Melbourne is swooning over is the exhibition, Masterpieces from the Hermitage. Direct from St. Petersburg,  it features over 400 works from the personal collection of Catherine The Great.  She collected these masterpieces over thirty four years and they include outstanding works from the likes of Rembrandt, Velasquez, Rubens, Titian and Van Dyck. Now for those who know their Rembrandts', one of his most acclaimed paintings is the Young Woman with Earrings, which takes pride of place in the collection.  View these treasures at the national gallery of Victoria, until November 4. www.ngv.vic.gov.au/exhibition/masterpieces-from-the-hermitage/
Also on the horizon in Melbourne, in a world first, the National Gallery of Victoria (NGV) will present Andy Warhol  and Ai Wei Wei. This world first combo exhibition will display work from two of the most significant artists from the past fifty years, from December until April next year.
Plus, as The Lion King slinks out of town, don your best footwear for the multi award-winning musical Kinky Boots. The risqué musical makes its Australian debut at Her Majesty's Theatre in Melbourne in October, featuring music and lyrics from 80s pop princess, Cyndi Lauper.
If the winterless warmth and swaying palms of Queensland is more your idea of a mini-break in the Land of Oz, Brisbane is creating a lot of buzz over its national identity exhibition,  The Photograph and Australia. It opened just last month at the Queensland Art Gallery, and aims to tell the national story through the camera lens. From the evolution of photography in the 1840s right through to today, the exhibition features hundreds of iconic Australian images, sourced from 35 collections from across Australia , New Zealand and the UK. You can see the exhibition until October 11.  www.qagoma.qld.gov.au/
For something completely different, you're invited to walk in the footsteps of Robert Burke and William Wills, two folklore Aussie heroes who mapped the interior of Australia in 1860, across the sunburnt Outback. Starting from Dig Tree in Queensland's Outback, the Big Burke & Wills Trek replicates a portion of their original route. The 11 day trek spans 330km and culminates in Birdsville. Like the pioneers, a herd of 6 friendly camels will join the trek, although unlike the 1860 expedition, you won't have to shoot and eat the camels, to avoid starving to death.  This epic trek commences very soon, August 16. For full details, head to www.burkeandwillstrek.com.au