Chris Lynch: Causeway Bay, Hong Kong - The Olympics of Shopping
Author

Section

Publish Date

Wednesday, 2 August 2017, 10:17AM
SEE ALSO: Chris Lynch: Hong Kong, a city where east meets west
Causeway Bay is located on Kong Kong Island. It's a great place to stay, particularly if you don't have much time, but still want to experience a little bit of everything Kong Kong has to offer. It's not quite as "local" as Kowloon, which is on the mainland opposite side of the Victoria Harbour, but there's enough of a local vibe to get you out of your Western bubble. Many roads are bigger and wider than in Kowloon. In fact it feels spacious, if there is such a thing in Hong Kong.
The Olympic games of shopping
If shopping was a sport, Causeway Bay's the home of the Olympics. This city is unashamedly commercial. Every available square inch is devoted to worshipping retail.  Even though Causeway Bay is a relatively compact area, it would still take at least an entire day to work your way through its endless shopping malls, department stores, boutiques and market stalls. If you get tired of navigating crowds, it's worth riding on the double-decker buses. They're a great way to sight-see and they're cheap to ride. The city's main focal point is Time Square. It's an incredible shopping complex. It's not as big as the other Time Square, but it's just as exciting. The mall is a good reference point to help you find way around Causeway Bay, but it's easy enough to get lost inside and spend hours just window-shopping. It's the largest shopping mall in the district, with an incredible 230 stores with everything from luxury fashion to over twenty restaurants. It's hard to miss, given its elaborate LED display above the entrance. If the thought of a large mall sounds exhausting, there are plenty of smaller stores, knick-knack shops and side markets to keep you curiously entertained.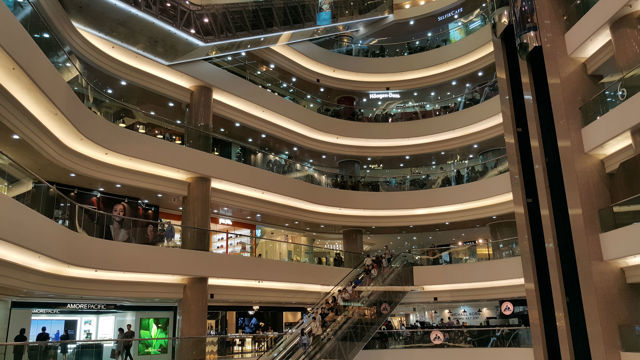 Personally I preferred the Time Square mall and went there twice in two days. I visited around mid-morning on both occasions. At this time, it's quieter inside than outside. If you're after fine fragrances at bargain prices, make sure you head into the Sasa store. They're scattered throughout Causeway Bay and sell genuine branded perfumes at heavily discounted prices with the biggest range of facial cosmetic products I've ever seen. It can be overwhelming deciding on what sort of local food to buy. Sometimes trying to figure out what local cuisine to choose can be exhausting, particularly if you're not used to 35 degrees heat in 90 percent humidity. I gave my brain a break on occasions and visited Starbucks to fuel my body before heading out into shopping land.
Sleep
In keeping with the New York theme, and just a five minute work from Time Square is the very trendy J Plus by YOO. I decided to stay here after reading fantastic reviews. The suites are spacious, and it's no wonder the Independent ranked it among the top five boutique hotels in Greater China. Users of Trip Advisor voted it one of the trendiest hotels in Hong Kong and China.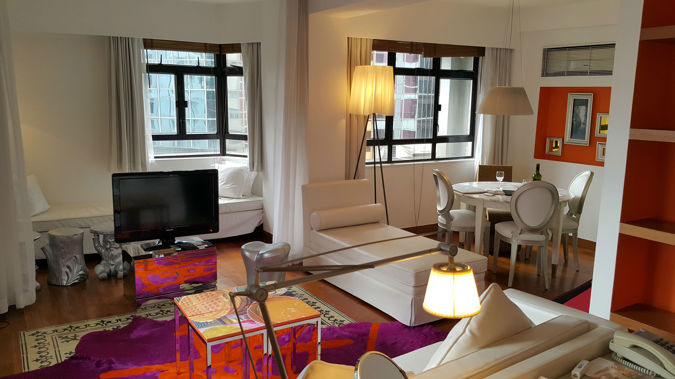 The hotel has a fantastic open-air terrace, perfect for pre-dinner drinks. Speaking of drinks, J Plus by YOO offers complementary wine for an entire hour in the evening!
There's a decent sized gym to keep you in shape after eating your way through the city. To celebrate the creative roots of J Plus Hotel by Yoo, there's a dedicated art space in the lobby showcasing pop up art exhibitions. The aim of this space is to foster the burgeoning art scene in Hong Kong and create a space for artists to showcase their work to travellers from around the world.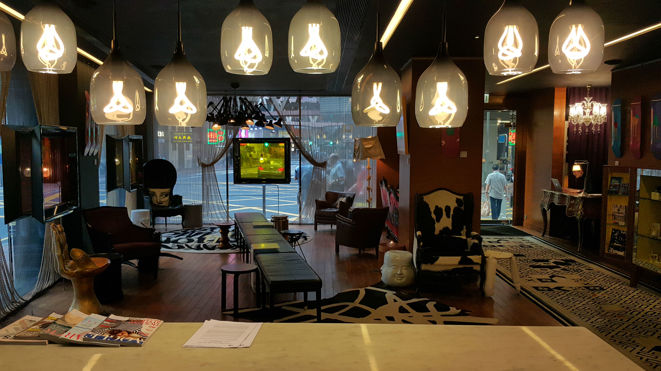 It's fantastic exposure for up and coming artists and the arts installations enhance the hotel's trendy urban decor. The hotel is conveniently located to the city's main Causeway Bay train station.
Where to eat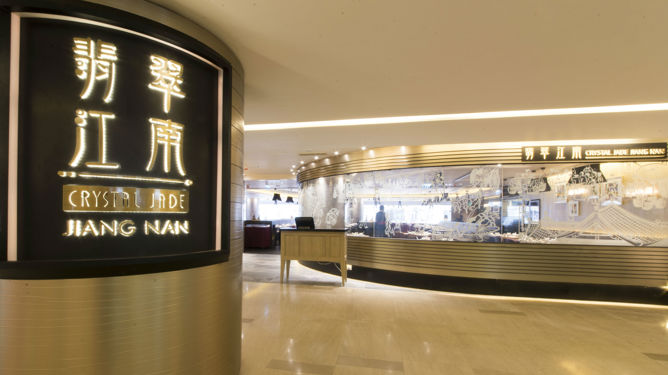 If you're looking for a dining experience and not just a quick bite to eat, then head to Crystal Jade Jiang Nan located in Wan Chai. This restaurant offers a fantastic selection of tasty dim sum food. Located at Tai Yau Plaza in Wan Chai, Crystal Jade Jiang Nan distinguishes itself for traditional Chinese restaurants with stylish, simplistic and contemporary Chinese decor to create a cozy dining atmosphere. Crystal Jade Jiang Nan provides generous portions and the food is absolutely delicious. Try their Homemade Wine Flavoured Egg and Jelly Fish Bulb tossed with Scallion Oil. The Deep-fried baby yellow fish is also delicious as is their Braised Pork Ribs. If you're wanting to sample cuisines from different regions of China, and feeling adventurous then this restaurant is worth visiting.