Kmart bag leads to luggage confusion after Air NZ flight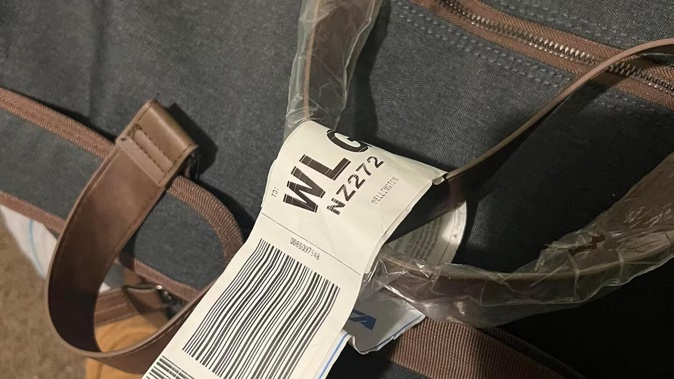 Kmart bag leads to luggage confusion after Air NZ flight
A Wellington woman will be checking the luggage tags at the airport more closely now after she accidentally picked the wrong bag from the carousel.
Kiri Ipolito was flying back to Wellington from Brisbane with her partner and grabbed one of the last bags on the carousel - which she thought was her bag - only to get home and realise her mistake.
"I went to go look in it and then it was someone else's tag, and then I opened it and I knew from the top of the clothes it wasn't mine," Ipolito told the Herald.
She had been one of the last people off the plane, and had assumed the only bag that looked like hers, was hers - but unbeknown to her, another man had already got off the flight and done the same thing, grabbing a bag he thought was his and leaving without checking the luggage tag.
Ipolito immediately started to search social media to see if she could find the owner of the bag she had taken - and had her fingers crossed they had her bag in return. She wasn't too worried about her belongings, but more so for her mother. She had picked up a bag of clothing for her Mum in Australia, which was needed by Saturday.
Luckily for her, the search was short-lived.
"The guy ended up messaging me, someone must have tipped him off about me posting on social so he messaged and said he had my bag so we met up the very next day."
The man lives in Carterton so Ipolito and her partner drove out to meet him halfway and exchange bags.
"He ended up apologising as well he was like 'Sorry, it's my fault', because he had gotten off first and he was like 'Yeah I didn't even check the label'".
It turns out the pair had both bought exactly the same make of bag from Kmart the night before - but both will be checking a little closer from now on.
"I'm definitely going to check the tags from now on."
The Herald has contacted Air New Zealand for further comment.
Take your Radio, Podcasts and Music with you